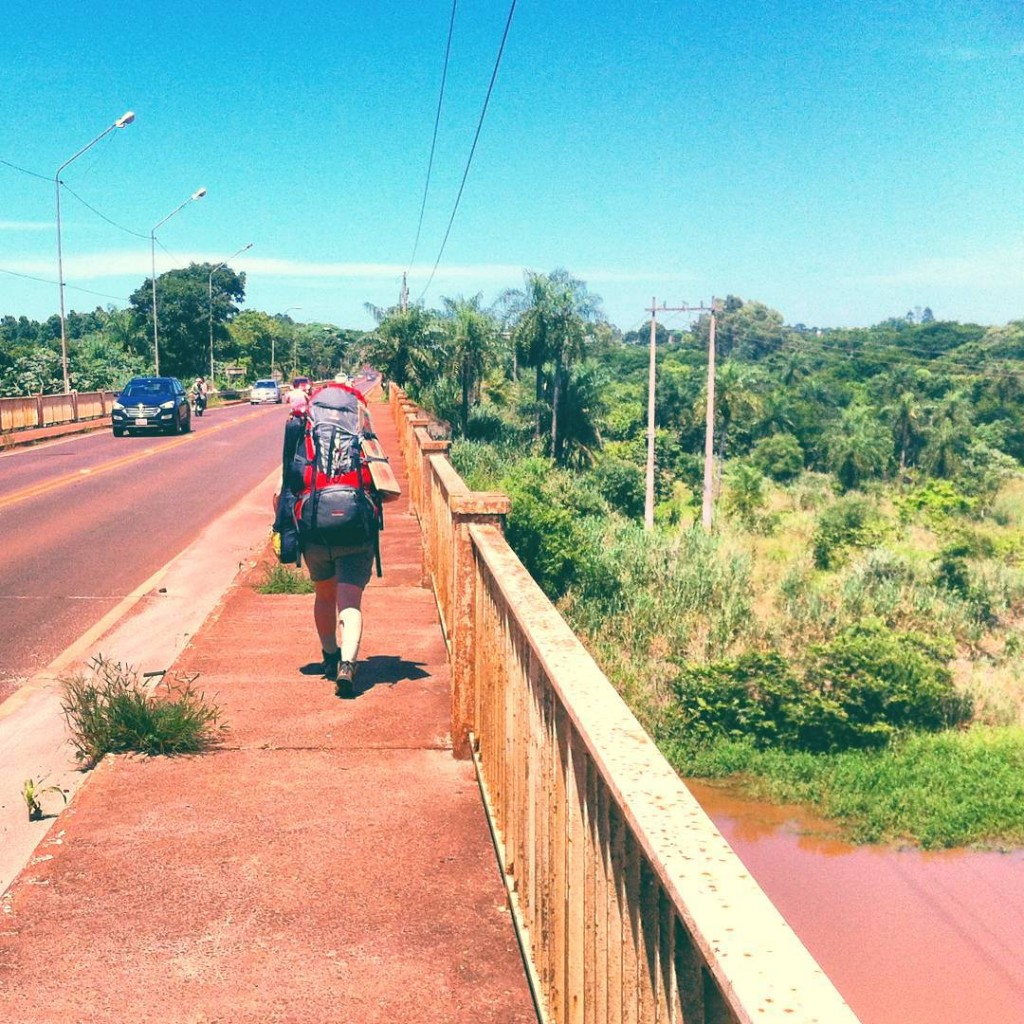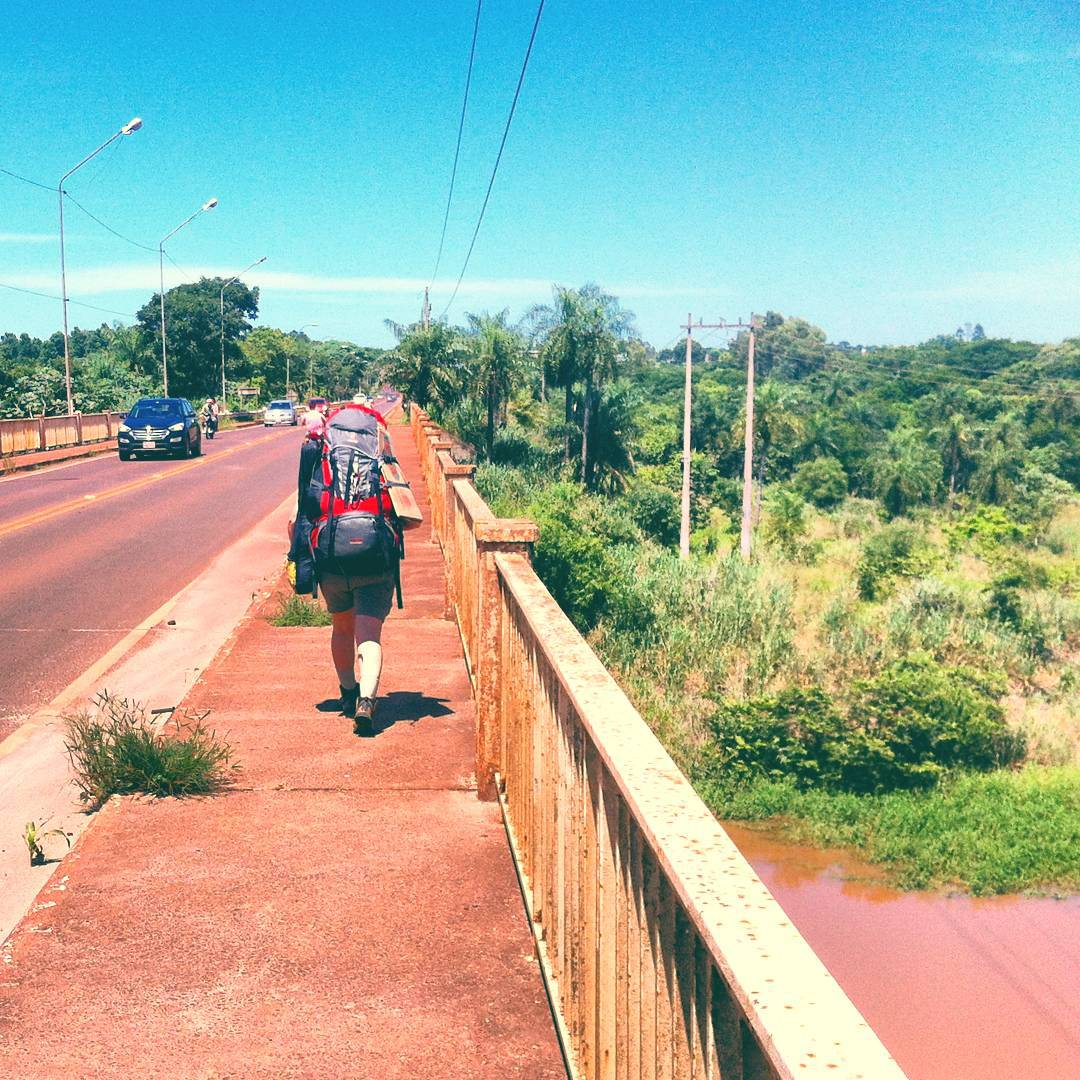 Paraguay! I've been weirdly and inexplicably excited about going to this country for a while now and I'm finally here. Hitchhiking is fairly easy and yesterday I did 400km in seven rides to get to the capital city of Asuncion, which doesn't sound like a lot unless you factor in the road quality in certain places. Why doesn't this place get more tourists? The people are so friendly, the landscape is nice and calming and the (street)food a nice mix of familiar and new. I hope to pick up some Guaraní (the major indigenous language) words in the coming days of hitchhiking here so I can add that to the mostly empty hitchwiki page of Paraguay. Happy hitching!
If Paraguay spikes your interest, have a look at this Paraguay Guide Book
to get inspired!
Photo taken on the walk out of Salto del Guaíra, Canindeyu Department, Paraguay.