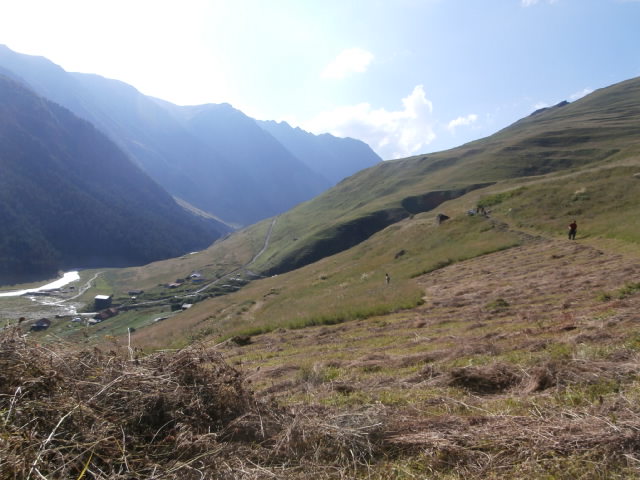 Tusheti region, #Georgia is pretty fabulous as you can see.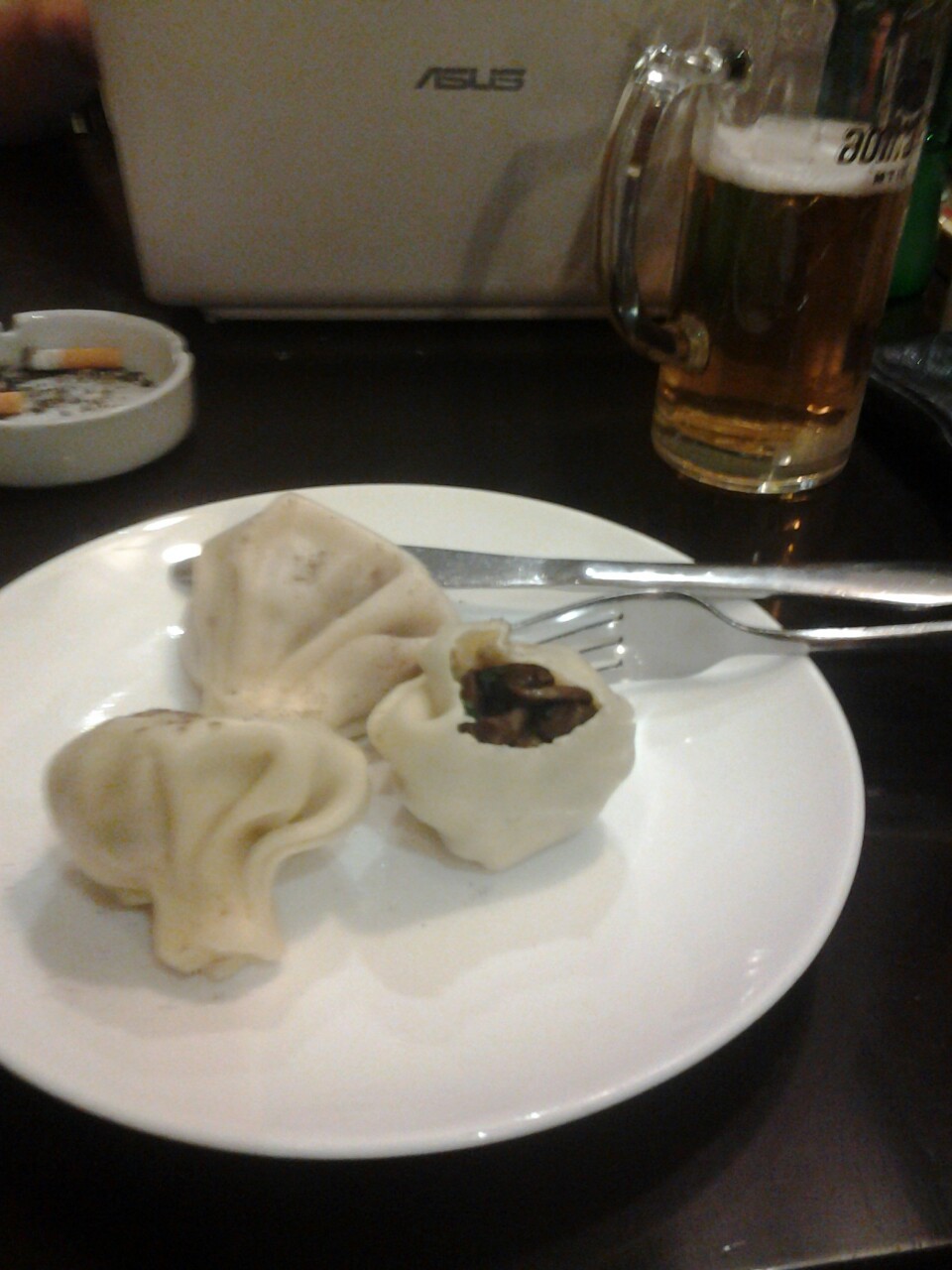 Khinkali is one example of the myriad of awesome food you can find in Georgia. Shrooms, potatoes, meat and more are all represented in this dumpling. #thecountrynotthestate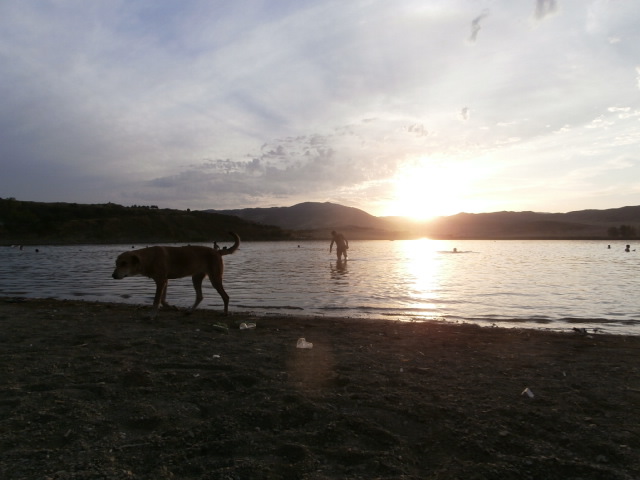 Back in #Tbilisi, #Georgia. Went for a swim at Lisi Lake yesterday where this dog ruled the territory. I am sleeping in Vake Park, where there is a small community of travelers and people who protest the building of a new hotel there. Oh, and there also was a fire at night pretty close to Read more >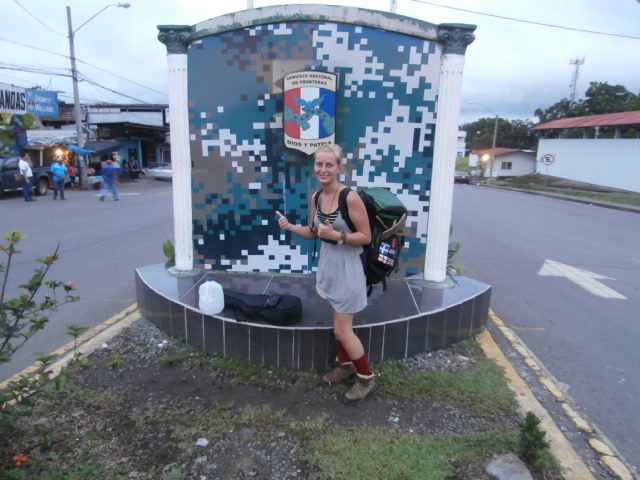 Welcome to Panama! Yesterday's bordercrossing picture from Costa Rica to Panama, hitching into David around sundown with yet another good Samaritan from Honduras. It was a tight call whether I could cross, but I made it! The Panamese immigration officer asked me for my (fake) flight ticket to Madrid and it worked, then he asked Read more >
There's a place called Paradise. In fact, there's many of them, all a flight away from Home. At the club in a resort the adults are the only ones left after their children have gone to bed. A day full of turning-lobster-tanning and swimming in the hotel's pool – located next to the sea – is over. The included breakfast, lunch and dinner have been eaten for a week. Tomorrow it's time to get on the airplane and go back home, so the gringo doesn't sleep tonight, the males and females of ripe and over-ripe age go to the club to drink piña coladas and rum-cokes. At 11 p.m. a little Latino boy walks out of the darkness of the beach over to the hotel and tries to sell some of his mom's tamales. He's from what once was a beach-side town, born and raised there, and probably has to go to school tomorrow morning. The little boy approaches 62-year-old…
Read more >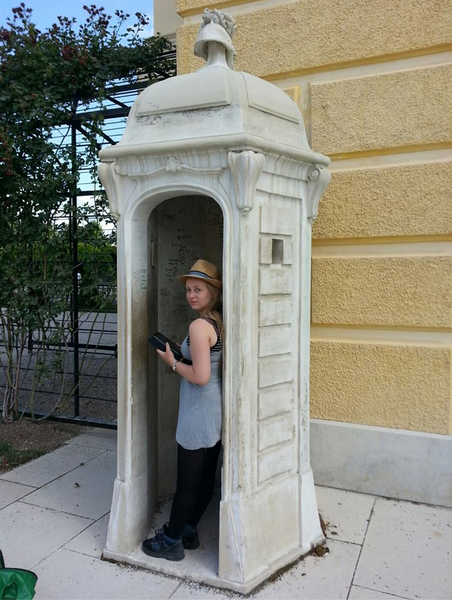 Checking in on Foursquare at Schoenbrunn, Vienna.
I was planning to write about this for a long time, and I'm finally stuck somewhere with WiFi to actually do it, so here we go. Starting with the obvious observation: The last decade has seen some incredible progress regarding technology and so it has affected the way in which we travel. It doesn't matter whether we go to an all-inclusive resort in Turkey or go backpacking in a crap hostel with bedbugs, We, the (privileged) people who travel have started to expect WiFi and other services everywhere. We bring our own laptop (heavy), tablet (perfect) or smartphone (will barely do the trick) in our leather suitcase or our dirty $22 backpack that's ripping at the seams. I admit to being really bad at going without WiFi. Depending on the destination, I am usually online at least once every 24-hours - also because I travel alone and have to talk to my "failsafe" every single day. I'd really like to…
Read more >