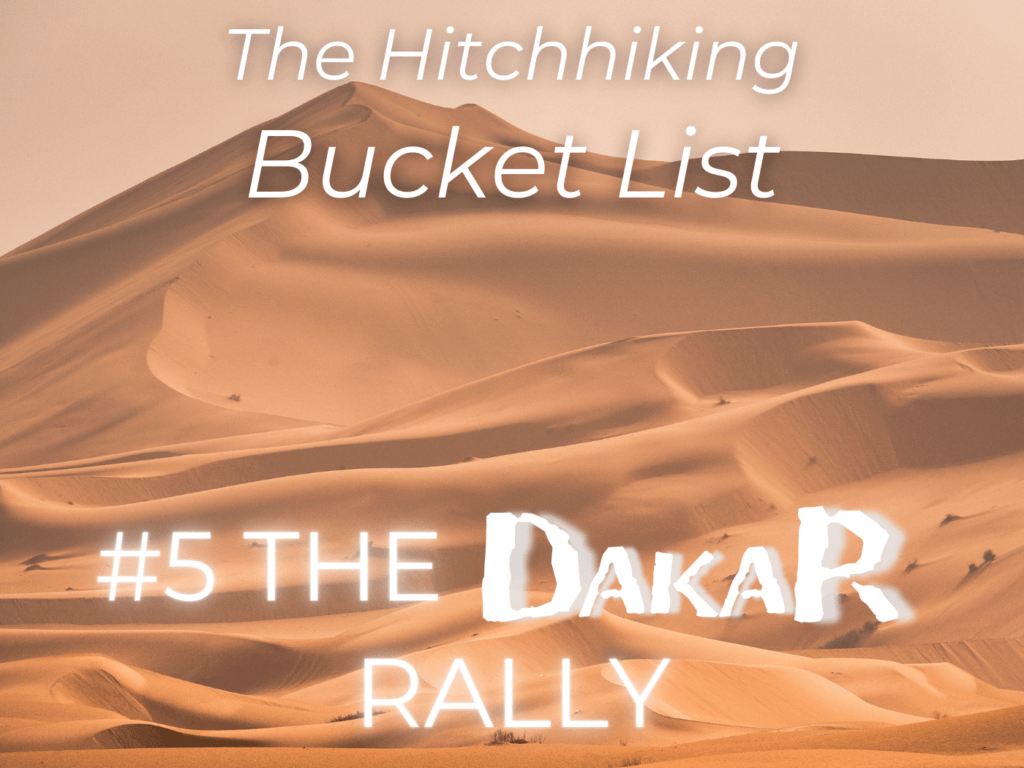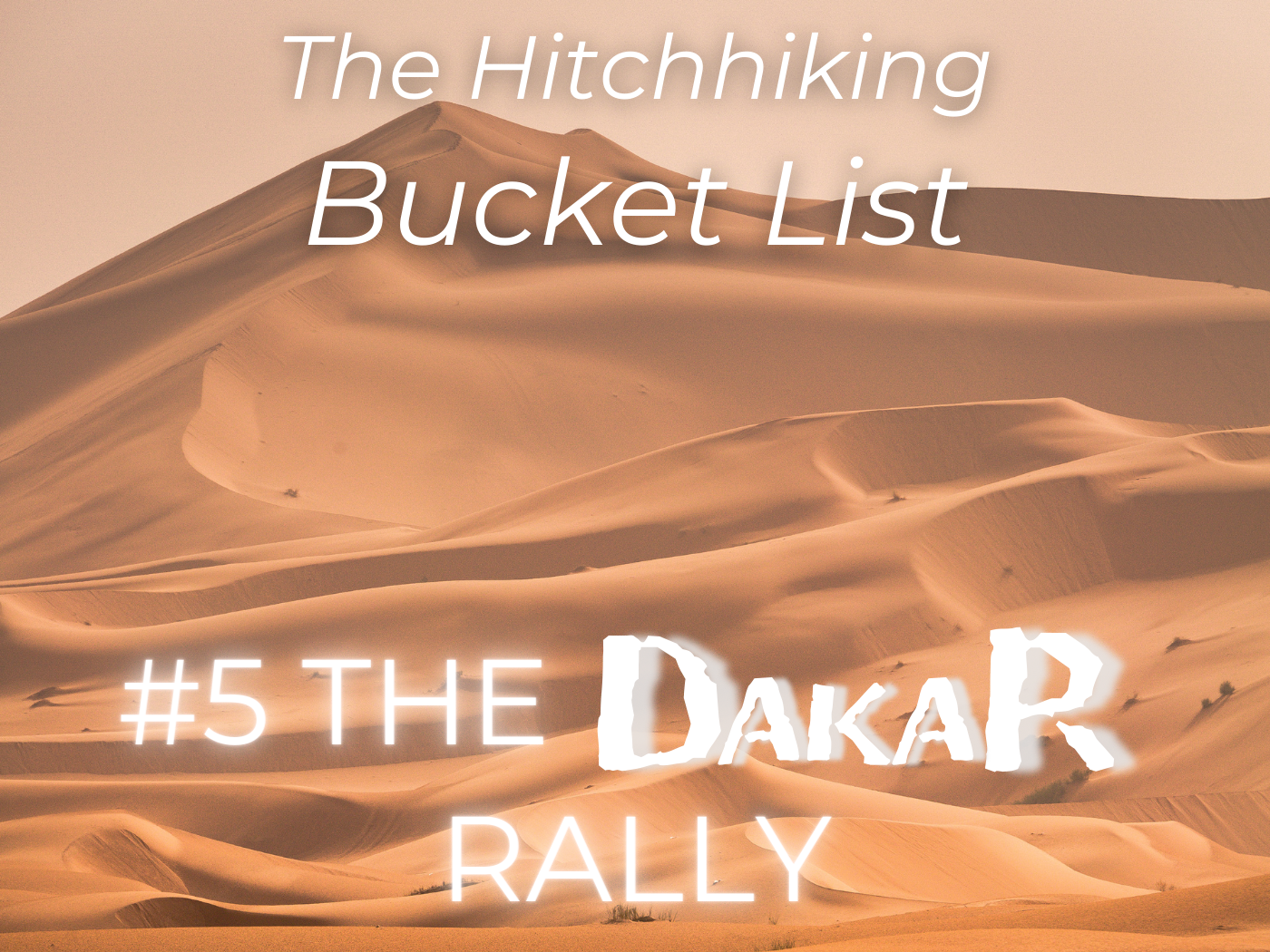 Yes, this is another stretch. But I'd love to ride along in one of the rally cars of the annual Dakar Rally. It doesn't have to be in the desert on a heavy sand dune. Heck, it doesn't even have to be with one of the rally drivers. It could be with the maintenance on the way to Lima or Riyadh. I don't care.
The Dakar Rally used to be organized in Africa, known as the Paris–Dakar Rally. The route used to travel overland from France to Spain, Morocco, Western Sahara, Mauritania, Mali, and Senegal's capital Dakar, though sometimes the route would change. As long as it was sandy. However, they've organized it in South America and recently in Saudi Arabia for over a decade. But the brand recognition is too big to change the name now.
Since moving away from Africa, there have been several spin-off rallies in Africa that are probably a lot more wholesome than the actual Dakar Rally. At least on paper.
I was actually quite close to the Dakar Rally back in 2016: they started in Buenos Aires, drove towards the Andes, then went north into Bolivia, then returned south to Rosario in Argentina. Meanwhile, I was in… Bolivia at Lake Titicaca and then in Perú.
The same goes for 2017: they were rallying in Asunción in Paraguay, drove through Argentina again to the Andes, drove north into Bolivia, returned south into Argentina, and ended up in Buenos Aires. Meanwhile, I was in… Mendoza, traveling northward while they went southward. Shit, that was very close!
But now the Dakar Rally has a multi-year contract with Saudi Arabia. It just so happens that I'd love to go to Saudi Arabia. One day…
As always, if you know anyone in the organization or have any tips, feel free to comment or contact me with details. These are not posts about wishful thinking; I'd actually do this and you know it 🙂