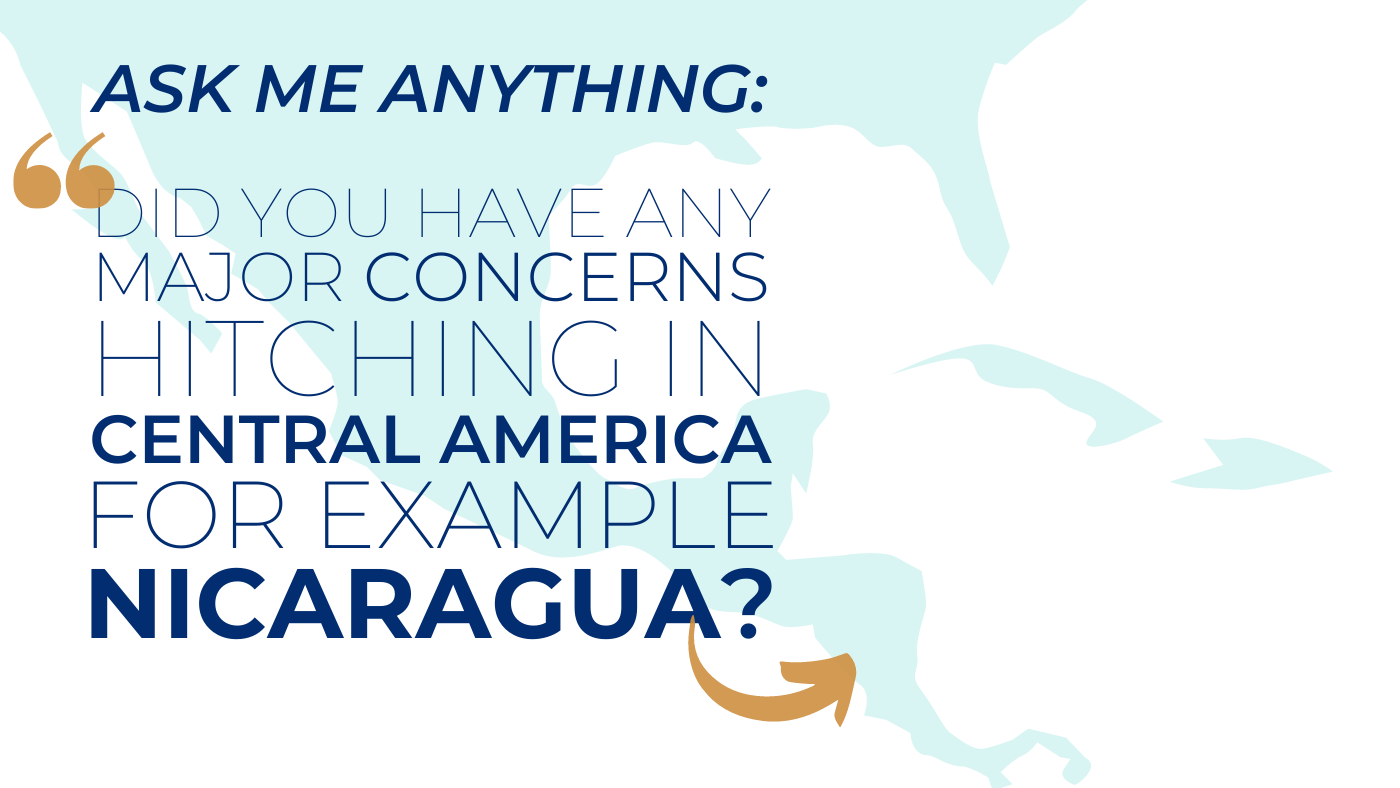 A new question for my Ask Me Anything (AMA)! This person called Dave wrote the following message about hitchhiking in Central America (CA), in particular, Nicaragua:
Iris, thank you so much for the very thoughtful and insightful response to hitchhiking in Central America, particularly Mexico. Very quickly, did you have any other major concerns hitching in CA (Nicaragua, ?) I followed your @Hitchhiker_Mind handle on twitter because I only signed up for Tumblr to message you. But thanks again, I really look forward to staying up on your travels in the future! Dave
Here's my response:
Hey again Dave! Nice to keep up 🙂 Nicaragua was one of the safest and easiest countries in Central America to hitch through after Guatemala honestly. As I remember I hitched with a Nicaraguan guy working for the EU representation of Nicaragua from the border with Honduras, a Taiwanese immigrant who had some restaurants in Managua and an American citizen who worked for the Peace Corps – there are many Peace Corps people around Nica – while his son was surfing at San Juan del Sur.

The boat to the Isla de Ometepe isn't really hitchable, but from Rivas you can hitch to the town and pay the few bucks to get on board. It's almost exactly one year ago since I was there so I'm happy to recall these times! Nicaragua is loads of fun as you will experience hopefully 🙂 you can also message me on my Facebook page if it's easier than Tumblr!

Cheers from Montenegro!
Peace, love and tranquillity,
Iris
Edited to add: these days it's better to contact me through my contact form instead of my Tumblr or my Facebook page.