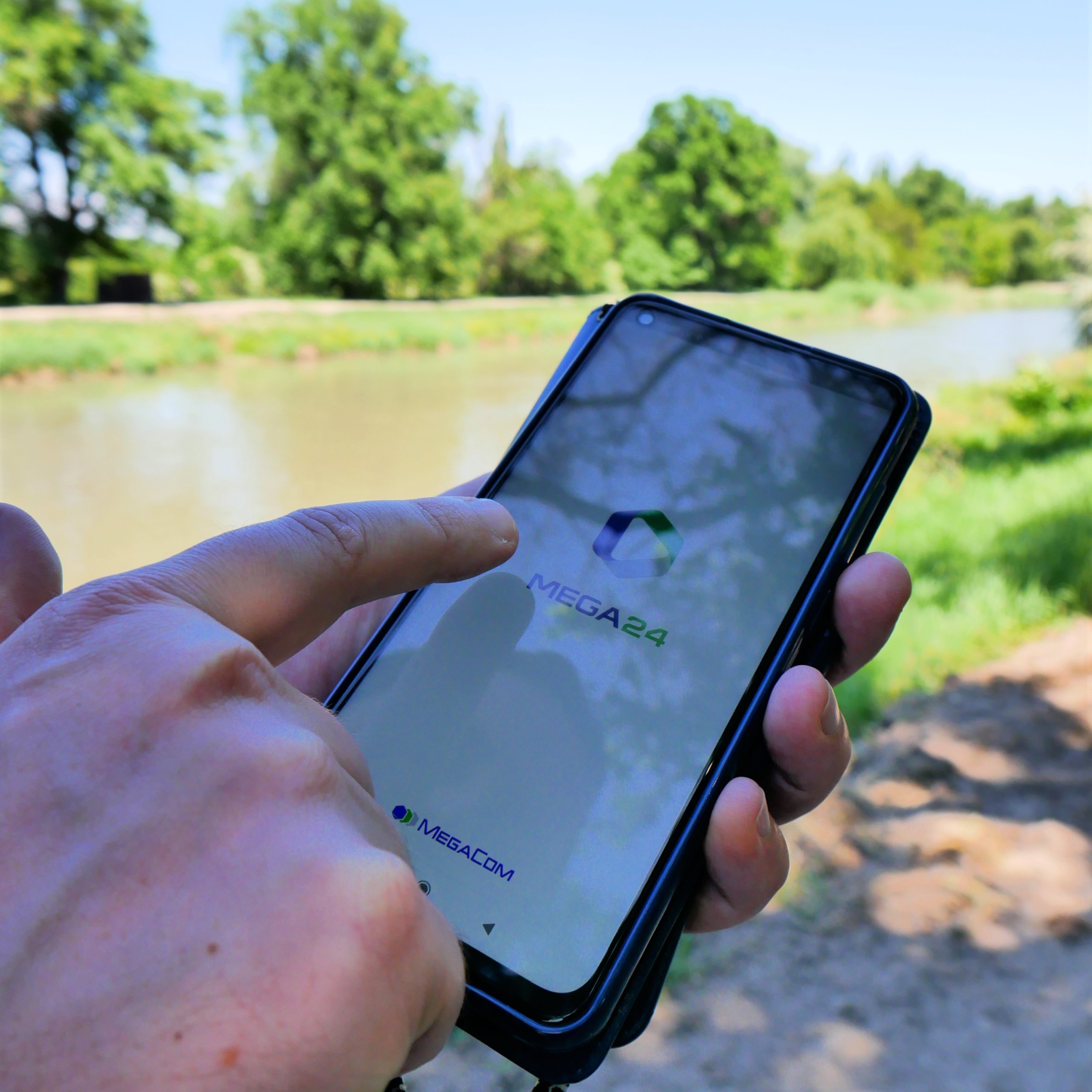 When traveling to Kyrgyzstan, it's a great idea to not save on the wrong end and pick up a SIM card. We did that at the Manas International Airport in Bishkek on arrival. Mobile data is very cheap in Kyrgyzstan. Here's how to get a SIM card in Bishkek without making the mistakes we made. FYI, the country code for Kyrgyzstan is +996
Which Kyrgyz Telecom Company Should I Choose?
Before going to Kyrgyzstan, we looked on the prepaid SIM card wiki for the country. For us, coverage is the most important aspect. Though Kyrgyzstan has not the greatest mobile coverage outside of big cities and towns, we still try to get the best one. That wiki told us that MegaCom and Beeline have similar coverage.
Buying a SIM Card in Bishkek: Manas International Airport
When we arrived at the airport at 5:00 in the morning, the Beeline desk was closed. The MegaCom before going through customs was open, so we tried buying a Kyrgyz SIM card there. Jonas learned that the aforementioned prepaid SIM card wiki has completely outdated information. He also saw that it's not more expensive to buy the SIM card at the airport than at a random shop in the city. It's nice when there's no punishment for tourist convenience.
But the MegaCom office there only accepts cash, not cards, and there was no ATM before customs. So we went through customs without a SIM card, where the ATMs were. Going back through customs wasn't an option. We got some Kyrgyz som (KGS) from the ATM. We needed cash anyway to take a taxi from the airport to Bishkek. Lots of pushy taxi drivers were offering their services to us while we were simply looking to get online. We'd already given up on getting a SIM card in Bishkek at the airport.
After all the other passengers had left and the taxi people had disappeared, a lady whose main business is arranging taxis approached us. She said she could take us to the MegaCom shop, but we thought she meant to go back through customs. Jonas found the MegaCom shop she referred to in the arrivals hall on his way back from the bathroom. We moved all our luggage to the MegaCom shop prominently featured in the arrivals hall to get two SIM cards.
A young guy with perfect English helped Jonas. Jonas chose the 33 GB for 30 days package, which doesn't have the option to share internet from the phone to another device. He thought that that would still work on Android (my phone) but not on his phone (Apple). The total price for this package with waaay too much data was 395 KGS. That's about €3.90 or US$4.70. We got two SIM cards for a total of 790 KGS. After the UAE, this is so incredibly cheap. And our phone numbers have so many nines that it's actually easy enough to memorize.
The guy urged Jonas to put the SIM cards in to make sure it worked immediately, which it did. It's a full service.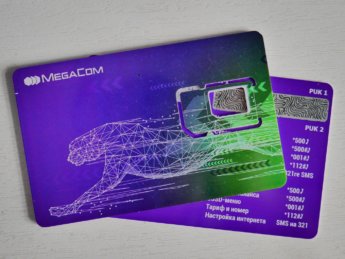 Jonas asked again if he could pay by card, but the technophile defeatedly said "No, unfortunately not." I think he's ready for Kyrgyzstan to become less of a cash-based society.
We Bought the Wrong Package
Once we'd checked into our Airbnb, we tried connecting to the local WiFi. Wrong password. Jonas found a workaround with our MangoBox. But my computer didn't like that solution, so I tried connecting my computer to my phone's internet. That didn't work. We tried switching the frequency and another bunch of things, but none of it worked because of the aforementioned block on sharing the internet from one's device. Android wasn't immune to this.
Considering we want to go away from the city at one point, we should have chosen the Unlimited Internet (Интернет Безлимит) package to never think about it again for thirty days. Hindsight! Unfortunately, Jonas figured out that you can't upgrade your package without forfeiting the old one. But the 33 GB package had the option to dial *776# after topping up the balance to include WiFi sharing. But before that, we had to venture into the unknown world of topping up our balance on our Kyrgyz SIM cards.
This situation is the whole reason I'm so passionate about helping you to get it right on the first try.
Topping Up the Balance at a Machine
We went to a shopping mall called Bishkek Park when Jonas ran into a top-up machine. Since it's most important for me to share my phone internet with other devices, we only topped up mine. Though the machine only spoke Russian, it's necessary to understand the language to go through the menu. The first step is typing in your phone number and the second step is feeding the machine the amount of money you want to top up. Though it had trouble swallowing our bills, we topped my Kyrgyz SIM card up by 200 KGS.
That's enough to book the *766# package but not lose a lot of money if we'd misunderstand how the machine works. Also, we didn't have smaller bills of KGS. Jonas received a receipt of the transaction, but I didn't receive a text message on my phone till we were outside the mall and above ground. That was a success.
Jonas booked the add-on of our SIM card package on my phone and we were set. Jonas also topped up his own phone a while later once we knew these machines worked. The machines – as well as the old ladies selling the top-ups – charge a 3 KGS fee for the effort. It saddens me a little that the role of data babushka has been automated to this extent, but we're happy to invest in the Kyrgyz telecom network.
After improving our package, we didn't need to think about phone internet for a whole 30 days because 33 GB is too much to spend even for high-intensity users such as ourselves.
Kyrgyzstan SIM Card FAQ
Is buying a SIM card in Bishkek at the airport more expensive?
No, it's not more expensive to buy your Kyrgyz SIM card at the airport. There's no convenience/tourist gullibility fee.
Which company should I choose?
MegaCom or Beeline has the best coverage. Click here to see the coverage map of MegaCom according to MegaCom and here to compare coverage of Beeline, O!, and MegaCom on this crowdsourced coverage map. This article is about MegaCom because at the airport they were working hard in the early hours of the day whereas Beeline was hardly working.
Which MegaCom package should I buy?
Pro tip: save or screenshot this article to your phone so you'll have the offline version ready when you buy your SIM card in Bishkek at the airport.
If you're in Kyrgyzstan for 7 days or less: Internet 7 Max (Интернет 7 Мах) for 160 KGS. See the yellow plan circled on the picture down below
If you're in Kyrgyzstan for more than 7 days: Internet Standard (Интернет Стандард) for 495 KGS. See the green plan circled on the picture down below
And if you're in Kyrgyzstan for more than 7 days and you never want to think about it again: Unlimited Internet (Интернет Безлимит) for 750 KGS. (We will book this for next month) See the pink plan circled on the picture down below
If you're in Kyrgyzstan for more than 30 days: get the same package as above, but top it up once the month is over. If you're going to be out of the city, make sure your balance is topped up enough to book another package without needing a machine. We haven't left the city yet, so it's purely an assumption of mine that these top-up machines/babushkas are harder to come by outside of Bishkek.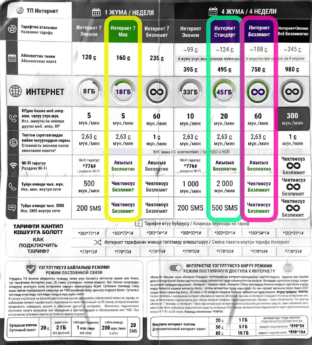 Is there an app for MegaCom?
At first, we thought there wasn't, but then Jonas found the MEGA24 app for Android and Apple. You can check your phone balance in the app and see how much data you've used. It's in Russian only but it's pretty understandable even if you can't read the Cyrillic alphabet.
How to check my MegaCom balance?
Either check it in the app or dial *505# to check your minutes, text messages, and data in the form of a text message. But the app is superior.
How do I top up the MegaCom phone balance?
In any city or town, you'll find people selling MegaCom top-ups or machines that do the same job. Just type in/give your phone number and hand over the money you want to add. There's a 3 KGS fee for topping up, so add another 3 to the amount of money you want to add to buy the right package.
Is the internet blocked in Kyrgyzstan?
Generally, the internet is free in Kyrgyzstan. However, some website hosts find web traffic coming from Kyrgyzstan dodgy. That's why some websites – including travel blogs that cover places in Kyrgyzstan – aren't actually accessible from Kyrgyzstan. Ironic or sad? I don't want to pick one.
This is of course not a problem if you have a VPN app. Just put your VPN on a socially accepted country such as Singapore or Czechia and you'll be able to visit all websites.
Should I download a VPN before going to Kyrgyzstan?
I think it's never a bad plan because of the aforementioned reason.
We use ExpressVPN and we're happy with it. If you want to try ExpressVPN for 30 days for free, you can sign up via this link. It's a referral link, so if you sign up I might, might, receive €8 from ExpressVPN for pointing you in their direction. Of course, this 30-day free trial isn't long enough if you're staying in Kyrgyzstan for 60 days as we did.
Saved some money? Consider buying me a Kymyz!
Bitcoin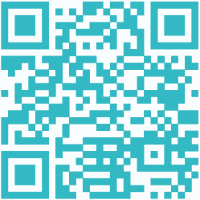 bc1q9a6w08a4gkx4gdvnh7w2vlkfzx4tlwfpfe6jm6
Open in wallet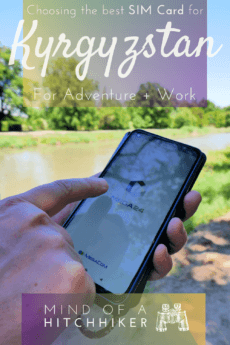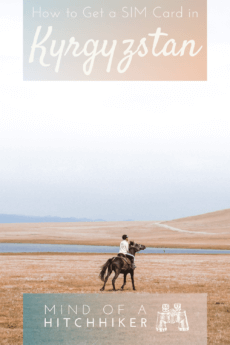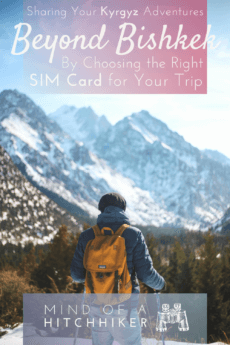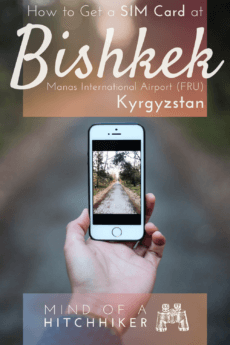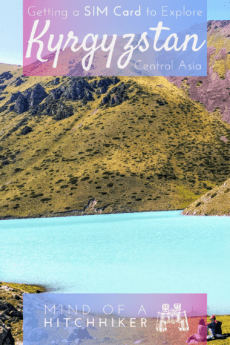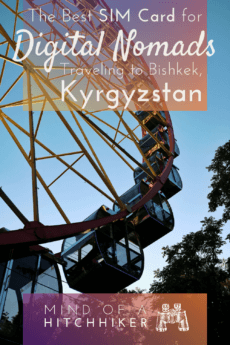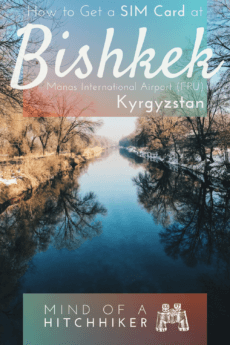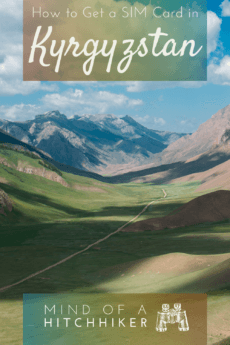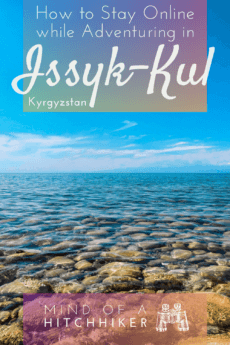 Some photos by Jairph, Frans Hulet, Daniel Fox, Oziel Gómez, Irene Strong, Damir Samatkulov, and Kymbat Egemberdieva on Unsplash