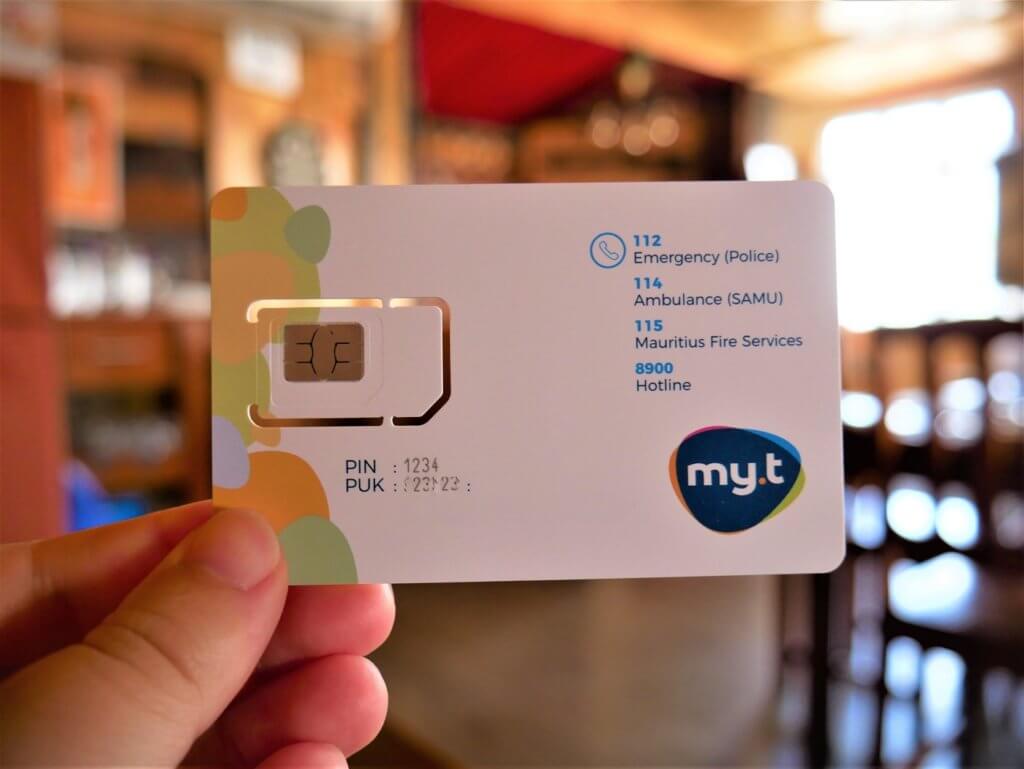 First, there's a bit of story on the obstacles we faced when trying to buy a Mauritian SIM card. Click here to skip over that and go directly to the how-to for buying a Mauritian SIM card. FYI, the country code for Mauritius is +230
Our Experience Buying a SIM Card in Mauritius
FAQ SIM Card in Mauritius + Internet Freedom
Which provider should I choose?
There are three providers: Chili/MTML, Emtel, and my.t. All of them are cheap, so there are no major savings to be gained. The only major difference between the providers is coverage. If you choose to stay only on Mauritius island, it doesn't matter which provider you choose.
We have not yet seen a single shop that sells Chili/MTML and also it doesn't have coverage outside of Mauritius main island. Emtel is a little better because it provides service in Mauritius and Rodrigues. We have also seen several Emtel shops that look shiny and will probably have better service to buy that SIM.
But if you're hoping to visit Mauritius, Rodrigues, and possibly even Agaléga, it's best to choose the original telecom provider in Mauritius: my.t. Originally, it's the national/state-owned provider and first sold products under the brand name Orange. You can sometimes still find locations called "Orange Shop Telecom" on Google Maps despite the rebranding in 2017. They have coverage to the farthest reaches of the spread-out territory and it's still very cheap.
We had already decided to choose my.t before we boarded the flight to Mauritius.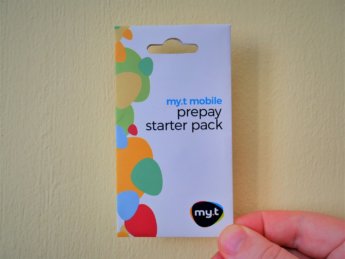 Where can I buy a SIM card in Mauritius?
We expected to see a shop at the airport and even to meet a pushy vendor, but that didn't happen. Nevertheless, we would not have bought a SIM card there; it's much more expensive to buy a SIM card at the airport than if you go to the "telecom" office.
Once you've chosen your provider, check out their locations. Since you need to bring documents to obtain a SIM card, you cannot just buy one at a simple kiosk even if they have a sign hanging out. Here is the store locator of my.t with a nice map and business hours. I can highly recommend downloading an offline map (see OpenStreetMaps on Apple Store and Google Play) of Mauritius before you fly. Then you can find your nearest store beforehand, mark the address on the map and just walk there after arriving.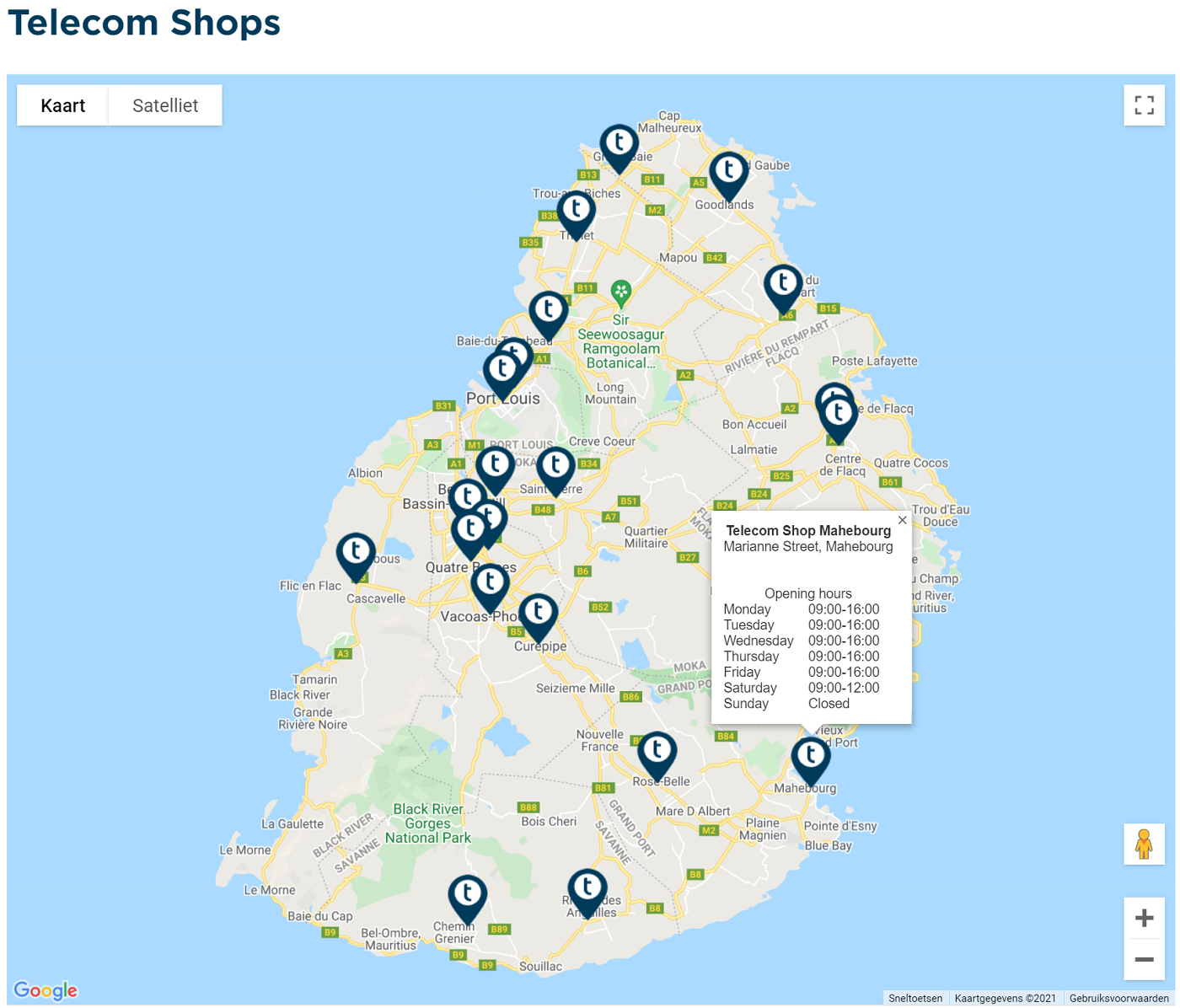 Know that the opening times in Mauritius are all on the early side, so there's no use in trying to buy a SIM card in Mauritius after 16:00 on weekdays. And on the weekend, you shall be shit out of completely if you like sleeping in. There's no way around this but to have patience.
If you're asking people on the ground where to buy a SIM card, they'll tell you to go to the "telecom". Telecom is local shorthand for the government-associated my.t, not any other provider.
If you're not yet sold on getting my.t, here is the store locator for Emtel, and here is the intimidatingly large list of retailers for Chili/MTML.
What documents do I need to buy a SIM card in Mauritius?
The person who will sell you a SIM card needs the following:
Passport
Local address in Mauritius
Nothing else should be required.
How do I activate the SIM card?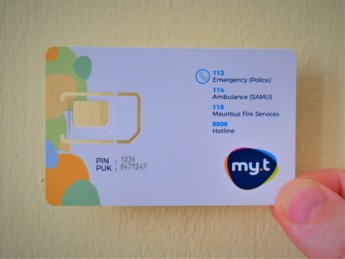 Pop open the SIM card tray in your phone and put the new one in. First, your phone will ask you to unlock your SIM card. The pin code to unlock a my.t SIM card is always 1234. After that, you must call 124 to activate the SIM. Listen to the robot voice that tells you your balance, etc.
Should I download the my.t top-up app?
Generally, yes, we recommend it. It has a nicer user interface and you don't need to remember the top-up and balance check codes. You can top up your balance and book packages in the app. Here's the link to the Google Play Store (Android) version and here is the link to the App Store (iOS) version.
BIG HOWEVER: in 2021, there is a problem with the Android version of the app. Every time you re-open the app, it asks you to re-authenticate your SIM card because it thinks your SIM card has changed. So for now, if you're an iOS user, use the app for everything and if you're on Android, just use the USSD codes to check your balance and book packages.
Though we haven't yet gone through the top-up yet, we can already see in the app that it's possible with a credit card, mobile money, or scratch cards. I will update this section once I have gone through the process.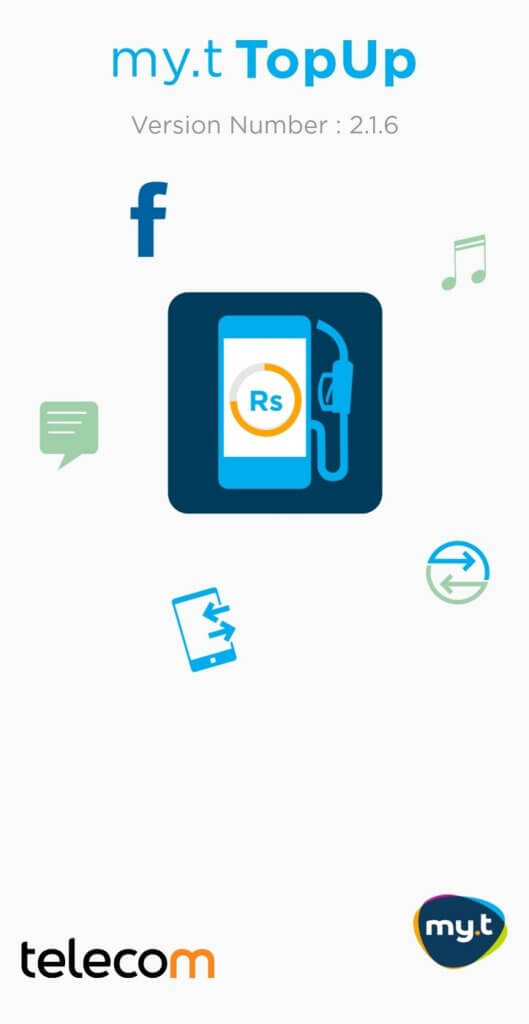 Swipe left to see all carousel photos. Opening screen of my.t top-up app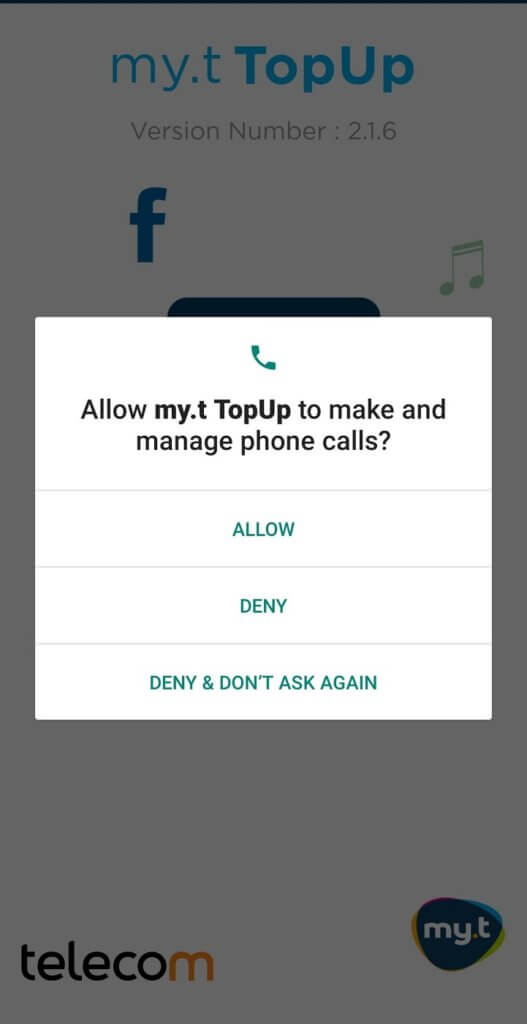 It's a basic app that needs access to phone calls to run the USSD codes
If you're on iOS, you'll only see this screen once. If you're on Android, you'll be able to use the app only once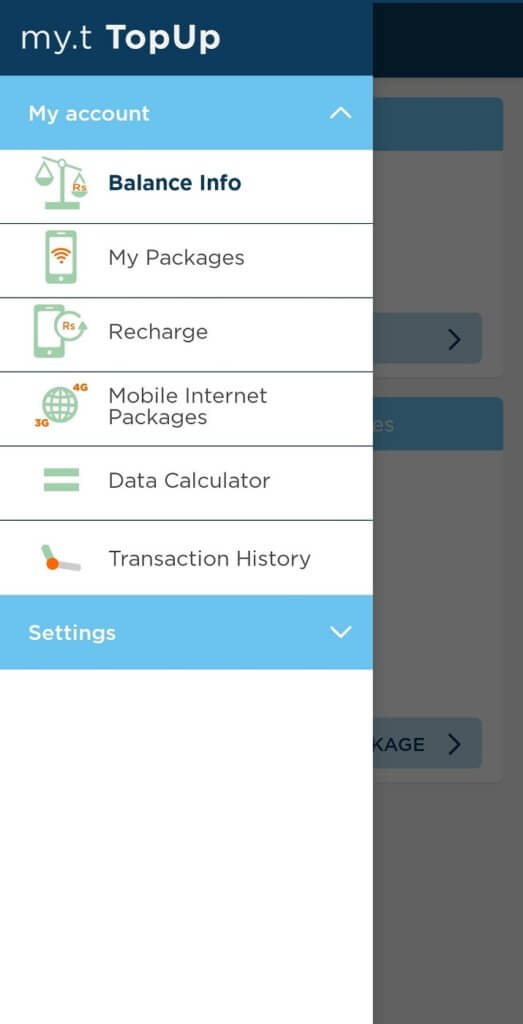 Menu in the my.t top-up app
Balance info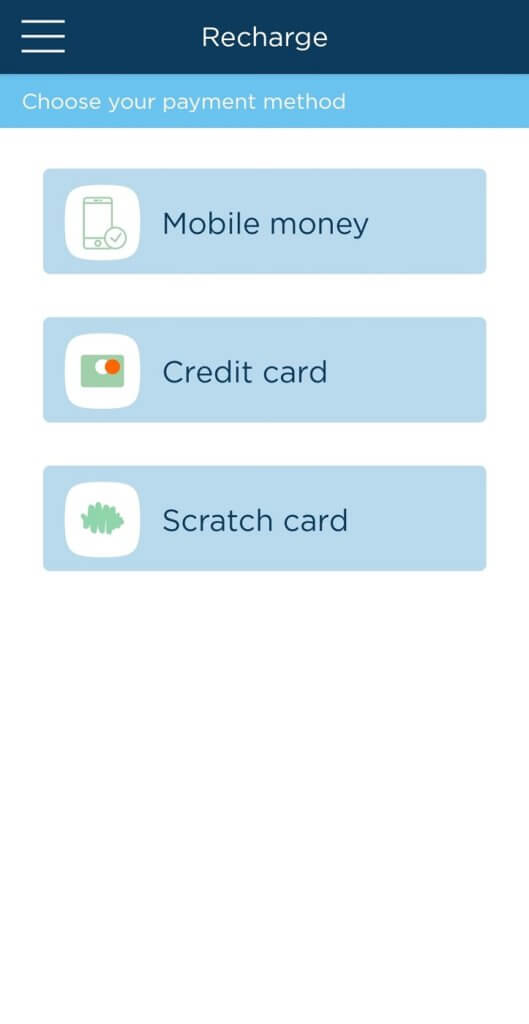 Top-up recharge methods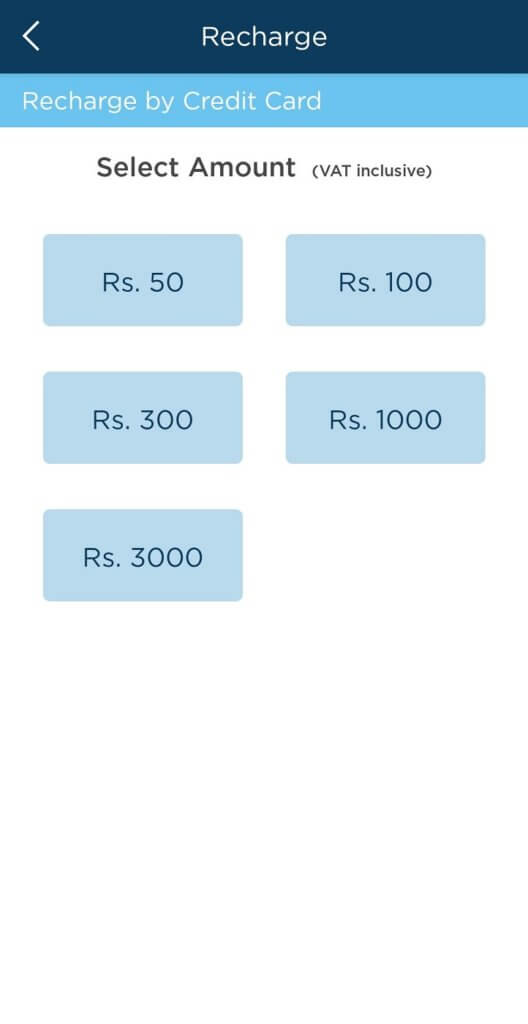 Unfortunately, via credit card there are only fixed amounts
You can also top-up someone else's phone. For example, a poor Android user for whom this app doesn't work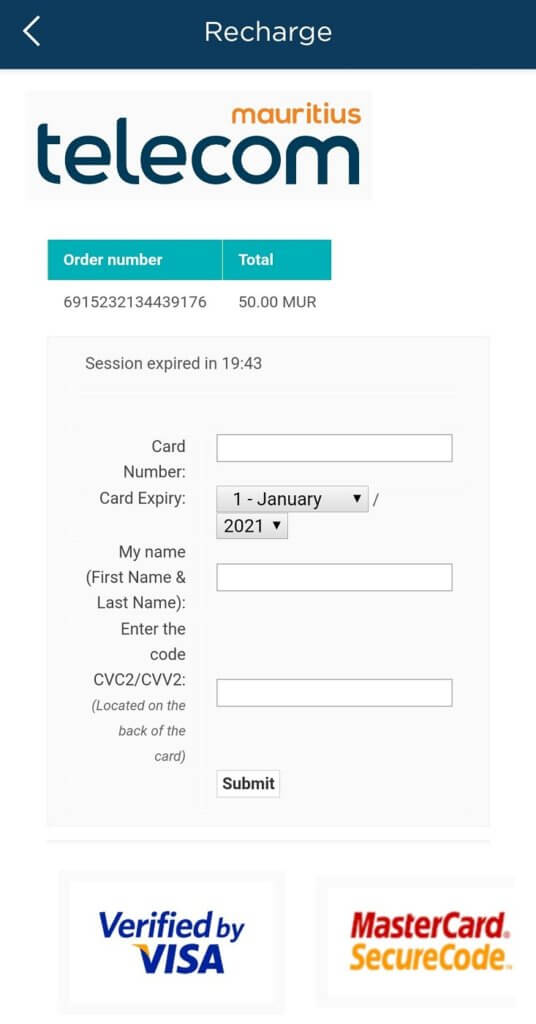 Visa or Mastercard, choose your recharge weapon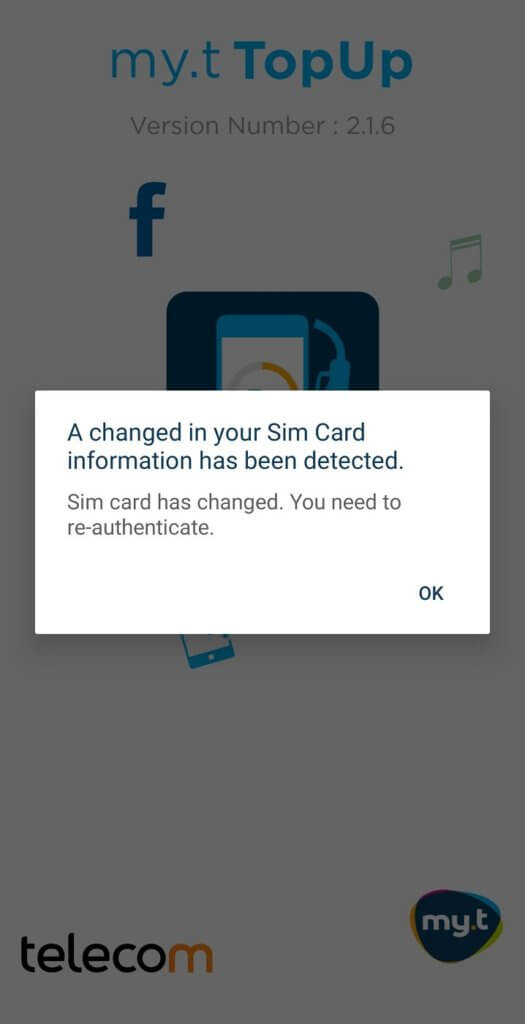 If you're an Android user, this is why you'll give the app a one-star review in the Google Play Store. After one successful login, you'll be forever stuck in this mode
How do I check my my.t balance?
You go into the app to check your balance.
Alternatively, run the USSD code. Call *122# and you'll receive carrier info with your balance in Mauritian Rupees and the validity of your balance. A minute later, you'll also receive a text with the same information.
Lastly, you can text "Query" to 8684 and you'll receive a text with the same info.
How do I top up my my.t balance?
In the app, you can recharge your own or someone else's SIM card. If you choose to do it by credit card, the app only works with Visa and MasterCard.
Alternatively, you can go to any shop that sells my.t scratch cards. We have yet to try this method, but I'm sure it will lead to some fun exercise in communication.
How do I book mobile internet packages? Which package should I buy?
First, you should know how long you're staying in Mauritius. If you're not staying longer than a week, the already included weekly 15GB internet package should suffice.
If you're staying for a month, you can top up your phone balance after the first week of included internet. The monthly unlimited internet package of an astounding 75GB costs Rs. 315 (€6.45 or US$7.29). We are heavy internet users and that's an amount of data even we can't finish in 30 days.
And if you're like us and staying in Mauritius for longer than a month, the 3-month unlimited 270GB package might be for you. It costs Rs. 815 (€16.70 or US$18.87). It's valid for the full 90-day visa-free stay many nationalities enjoy in Mauritius.
Note: all packages auto-renew after they expired. To stop this, text "stop [number of rupees your package cost] to 8684. For example, the monthly unlimited package of Rs. 315 is "stop 315".
What happens if I use more internet than the package allows?
The internet speed drops to 1 megabit per second. Normally, it's 30.28 Mbit/second. But again, if you're one person and finish this much data… wow, I'm impressed.
Does the Mauritian SIM card allow sharing mobile data?
Great question. I shared my mobile internet from my phone to my computer for a good hour and there were no angry text messages from my.t. This company does not seem passionate about squeezing every last rupee out of you for things you already paid for.
I like calling people. How much does that cost?
The calling fee is Rs. 3 per minute (€0.06 or US$0.07). If you want to call someone who also has a my.t phone number, you can book a special love package for Rs. 39 (€0.80 or US$0.91). All you do is text "Buy lovepack" to 8684 like a total weirdo.
The info I'm looking for about my.t SIM cards is missing in this article…
Then please comment below the article with your question and I'll try to answer it. If you need an answer urgently, check the excellent my.t website.
I don't want to buy a SIM card in Mauritius, where can I get WiFi?
First of all, your hotel, guest house, or Airbnb probably has WiFi. You can look for this before you book your accommodation.
Most businesses such as restaurants have WiFi. The network names are often "HUAWEI-[some random numbers]", which means that they're also just sharing mobile data.
In addition to restaurants, there are 350 internet hotspots all over Mauritius main island (I don't have info on Rodrigues). The Mauritian government launched the WiFi hotspot program in 2017. Here's a map with the hotspot locations of free WiFi across Mauritius. Note: I have not tried out this Mauritian hotspot WiFi and can't vouch for its reliability or speed.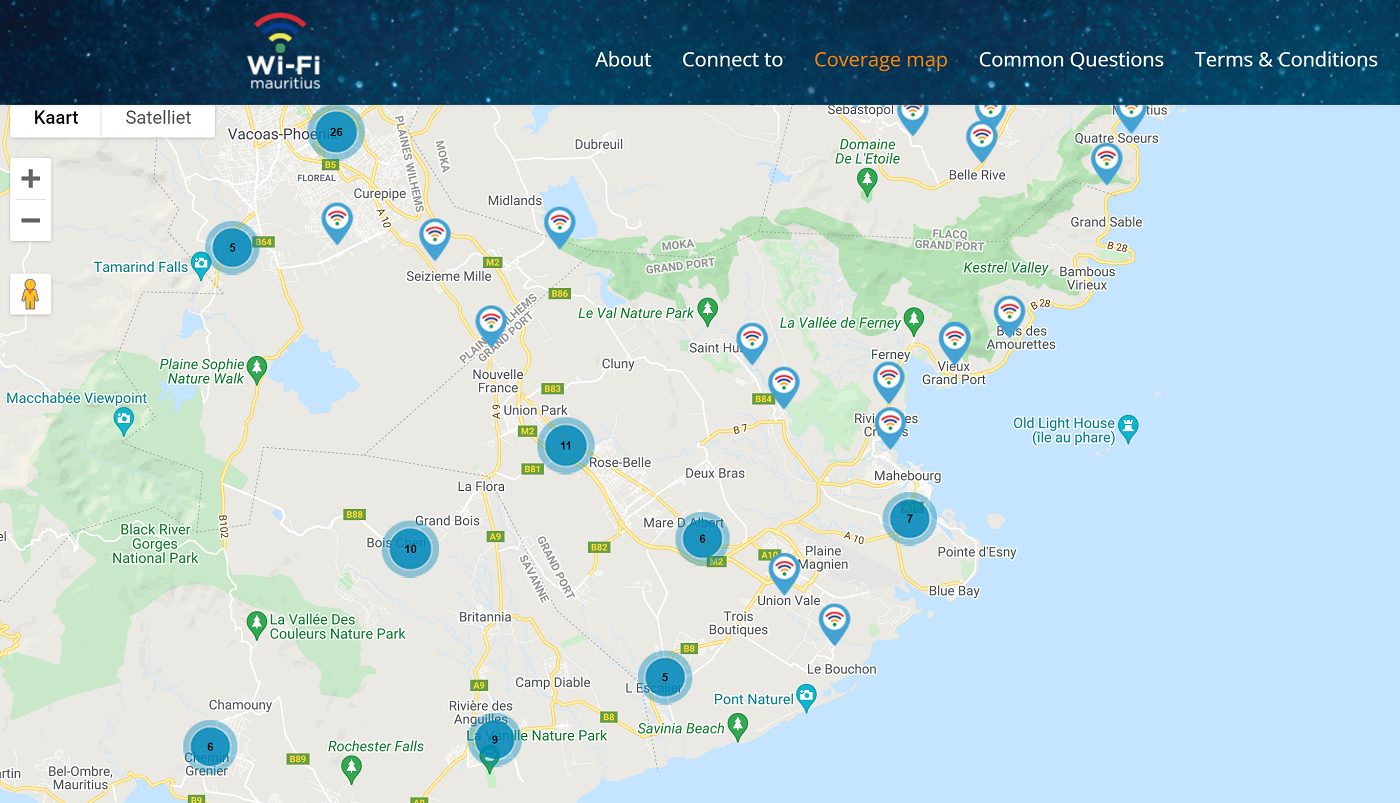 Is the internet blocked or monitored in Mauritius?
Generally, the internet is free, unblocked, and unmonitored in Mauritius. There have been concerns about a plan to monitor social media in Mauritius in order to 'regulate' it. This is, of course, not great. As of writing, I haven't found proof that this policy has been implemented.
Monitored social media is of course not a problem if you have a VPN app. Just put your VPN on a socially accepted country the app suggests and this forms an extra protective layer to your internet usage.
Should I download a VPN before going to Mauritius?
I think it's never a bad plan to have a VPN. Sometimes, websites you might commonly use block traffic from certain countries. Mauritius can be one of these countries because web developers don't often think about Mauritius. Using a VPN might slow down your internet speed a little bit.
We use ExpressVPN and we're happy with it. If you want to try ExpressVPN for 30 days for free, you can sign up via this link. It's a referral link, so if you sign up I might, might, receive €8 from ExpressVPN for pointing you in their direction. Of course, this 30-day free trial isn't long enough if you're staying in Mauritius for many months as we intend to do.
Feeling reassured? Consider buying me a Pearona!
Bitcoin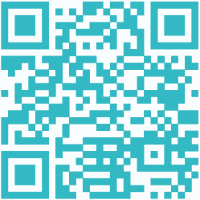 bc1q9a6w08a4gkx4gdvnh7w2vlkfzx4tlwfpfe6jm6
Open in wallet
Good intel? Please ponder sharing this post!