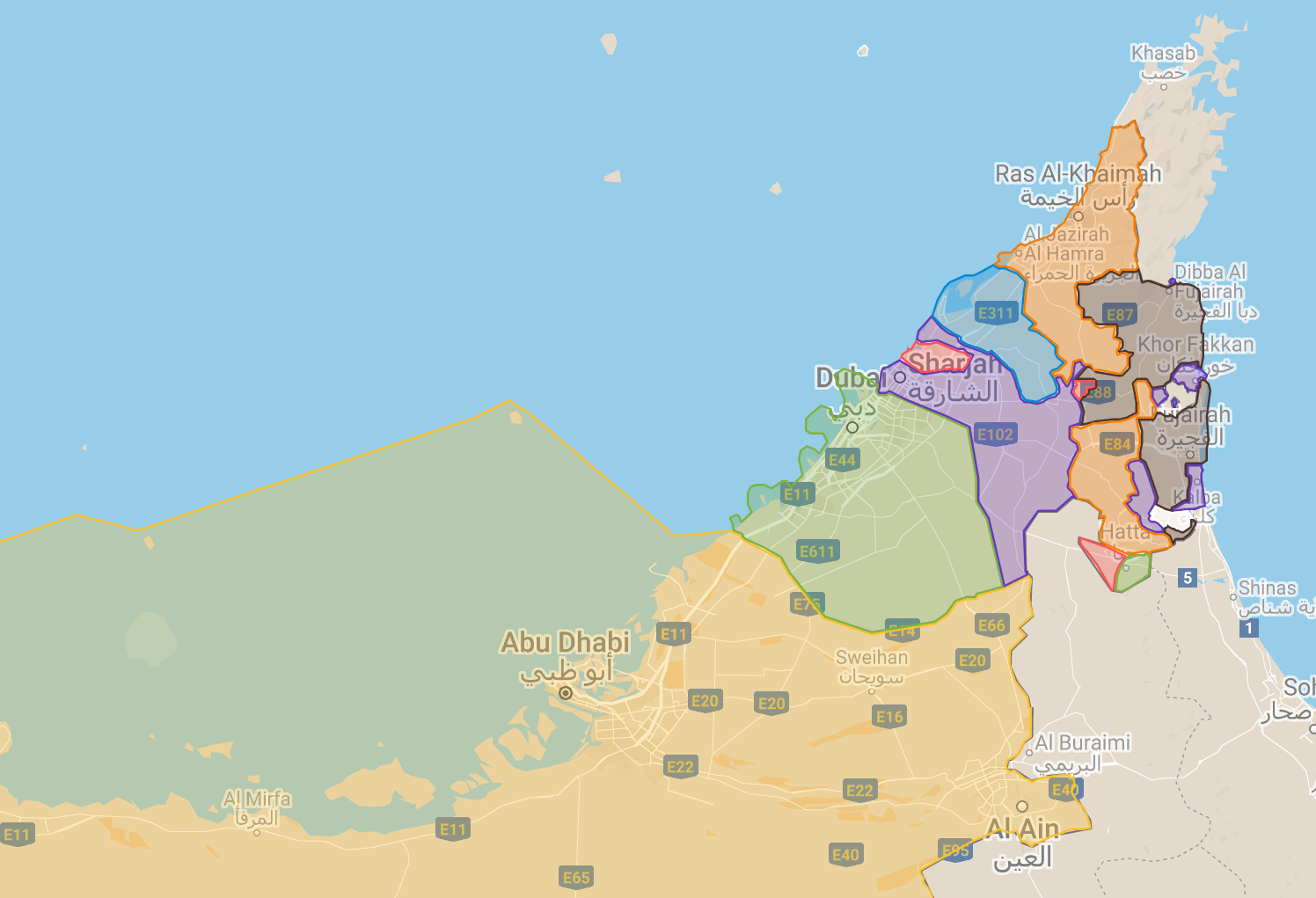 When I arrived in the United Arab Emirates (UAE), I couldn't find any good maps of the borders between the seven emirates. There are plenty of good maps of Abu Dhabi and Dubai, but nothing about the lesser-known emirates such as Sharjah, Ajman, Umm Al Quwain, Ras Al Khaimah, and Fujairah. I wanted to give them some attention in this post.
All these emirates have their own rulers and their own borders. These function like state borders. They're inherited from the predecessor country before 1971, called the Trucial States. During this year's (2021) National Day, the UAE will celebrate its 50th anniversary.
However, on the ground, there are no road signs that say "Welcome to Fujairah" to let you know where you are. I think this is because the focus within the country lies on united and not individual emirates. All emirates except for Umm Al Quwain and Abu Dhabi have one or more exclaves. This makes the map of them a very complicated puzzle. But I love map-making and puzzling, so I decided to make a map – mostly for personal use – of the borders between the seven emirates. After all that labor, I thought it would be silly not to share it with the world.
Use the menu button in the top left to see the menu of emirates. The longer you stare, the more odd border situations you'll see. Enjoy the map:
Disclaimer: this map has mistakes and I don't mean to offend anyone. I used many different sources to create this map. It's far from perfect. I mapped them in the following order: Ajman, Sharjah, Dubai, Abu Dhabi, Umm Al Quwain, Ras Al Khaimah, Fujairah. The biggest flaws are in the borders between Ras Al Khaimah, Fujairah, and Sharjah on the east coast. I also included a section about the disputed areas between the UAE and Iran (three islands) and Abu Dhabi and Saudi Arabia. Please don't get mad.
Helpful? Consider buying me a Qahwah Arabiyya!
Bitcoin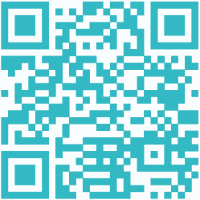 bc1q9a6w08a4gkx4gdvnh7w2vlkfzx4tlwfpfe6jm6
Open in wallet
Anything to Add to this Map?
I'd love to hear your suggestions in the comments of what else to add to this map. Or if you think you can make a better map, I invite you to copy it and improve it. In that case, please send me a link to the improved map 🙂