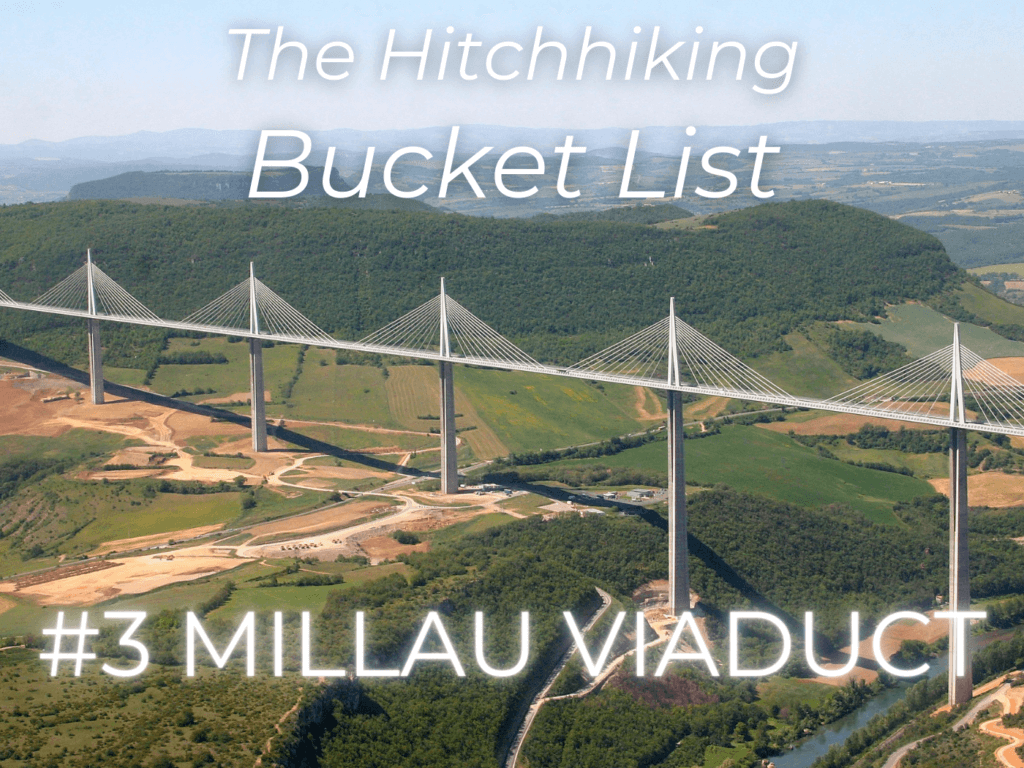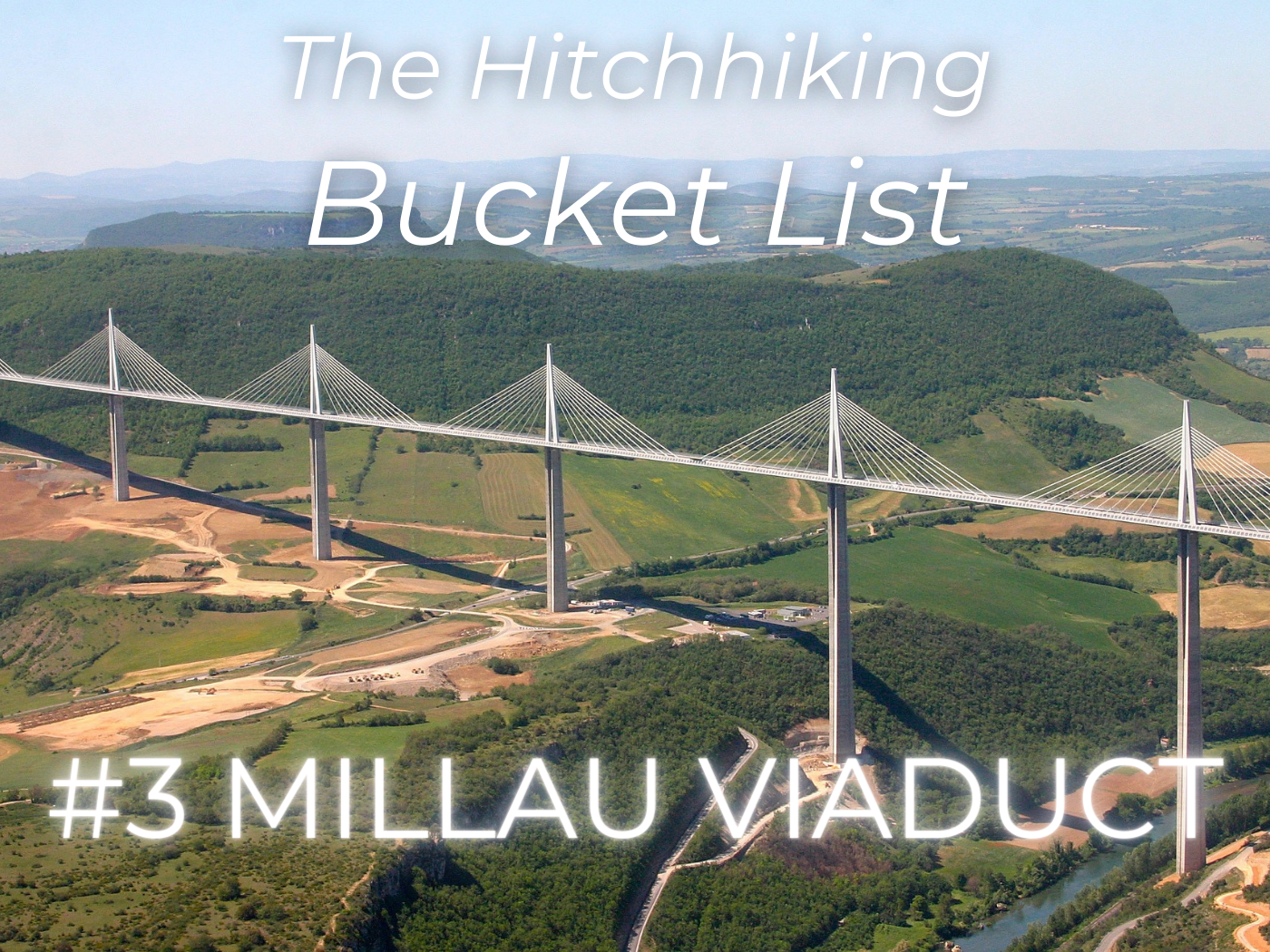 On my humble 'hitchhiking bucket list' I have a special category for Amazing Masterpieces of Human Engineering. Ever since seeing this Discovery program about the construction of the Millau Viaduct (French: Viaduc de Millau) I wanted to go there.
Now it's one of my prime hitching goals in Europe. I'm probably going to do it on my way to Monaco whenever I will eventually feel like going to Monaco. Anyway, pillar P2, according to Wikipedia – which is a legitimate source – is taller than the Eiffel Tower. But it only costs €7 in tolls to drive on this magnificent structure. Whereas going to the top floor of the Eiffel tower will set you back €25.90. Ouch! This bridge seems like a better investment, also because to me, Paris is… not the dream. And did I mention the Millau Viaduct is relatively close to Monaco? I haven't been there yet, which is why I want to go there. Simple as that.
Besides, I'll probably not pay for the toll, since I'll be hitchhiking with someone who needs to drive over that bridge and pay for the toll regardless of whether I'm there or not. Also, look at this thing from the sky!
[Edited to add: I have since hitchhiked the Millau Viaduct on my hitchhiking bucket list. Also, Monaco turned out to be a pretty awful place.]