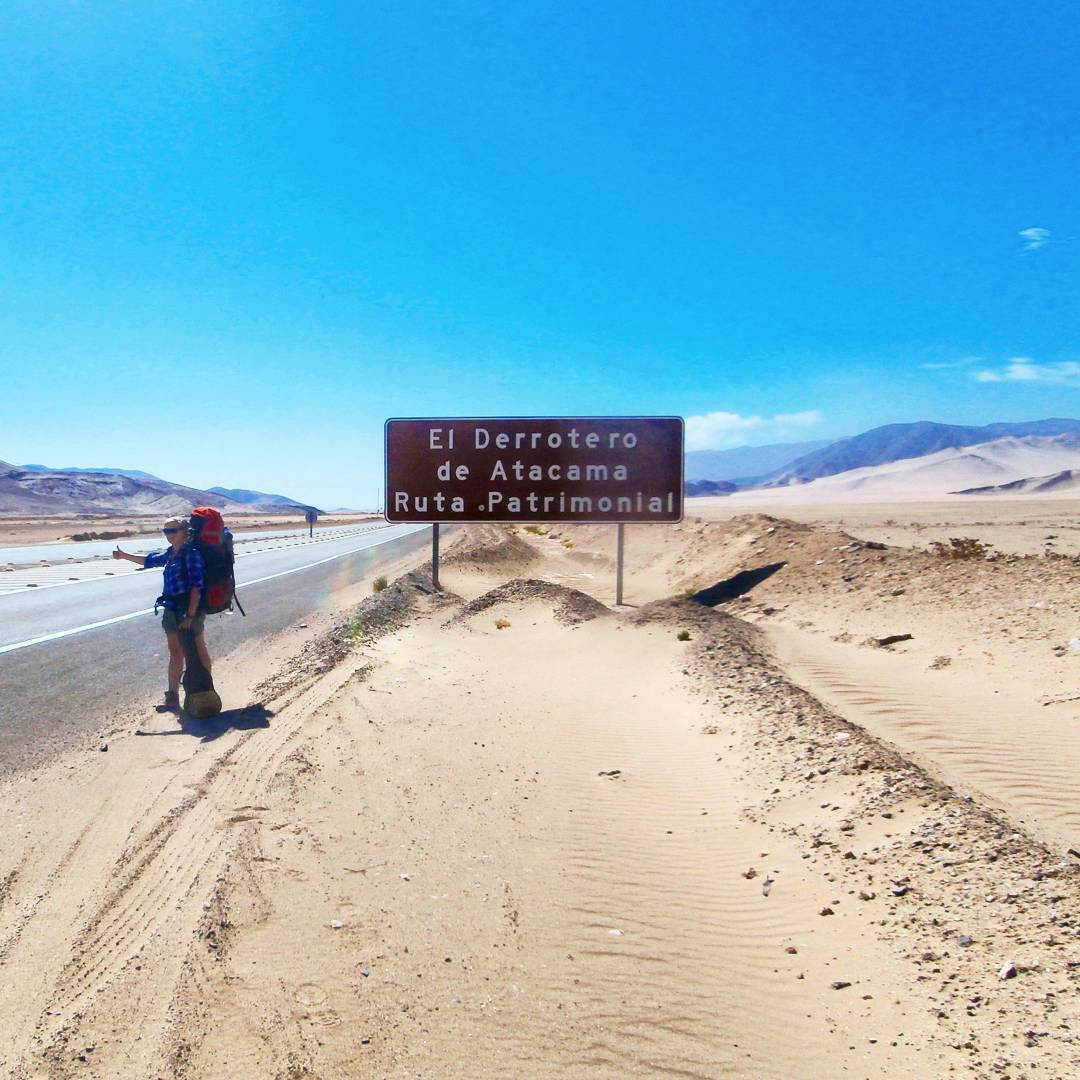 The Atacama is a huge desert, yet it only takes a handful of cars to get going to where you need to be! As in the entirety of Chile, you can basically only travel North or South, nearly all traffic goes a long distance. It's easy to find a ride to Chile's capital city Santiago. But seriously, one can only appreciate so much Atacama Desert. I need to see a tree or a bunch of trees. Something taller than a shrub. I'm traveling in the wrong season to see the (annual?) blooming of the Atacama Desert. The people I've taken rides with told me that around the city of La Serena the vegetation will return. Maybe even rain! I'm looking forward to it.
Don't get me wrong: Northern Chile and the Atacama Desert are absolutely mesmerizingly beautiful. I've experienced some of the most amazing things in my life here. But since coming down the Andes at lake Titicaca, I've spent all my days squinting my eyes against the bright reflections of the sun. And I've been parched at times. And I've received some minor sunburns on those bare spots I missed.
I'd simply like to see something different. A change. Less sand in my shoes. A walk in the woods. A lake to skinny dip in. Perhaps a city to dwell in.
Jonas took this picture at a sign roughly saying: The Itinerary of Atacama Heritage Route (El Derrotero de Atacama Ruta Patrimonial). I had trouble finding the actual location on Google Streetview, but for my feeling, it was at the bypass around Vallenar. It doesn't help that this Google Streetview image is apparently from 2014 before they finished building the road. They work so fast in Chile!