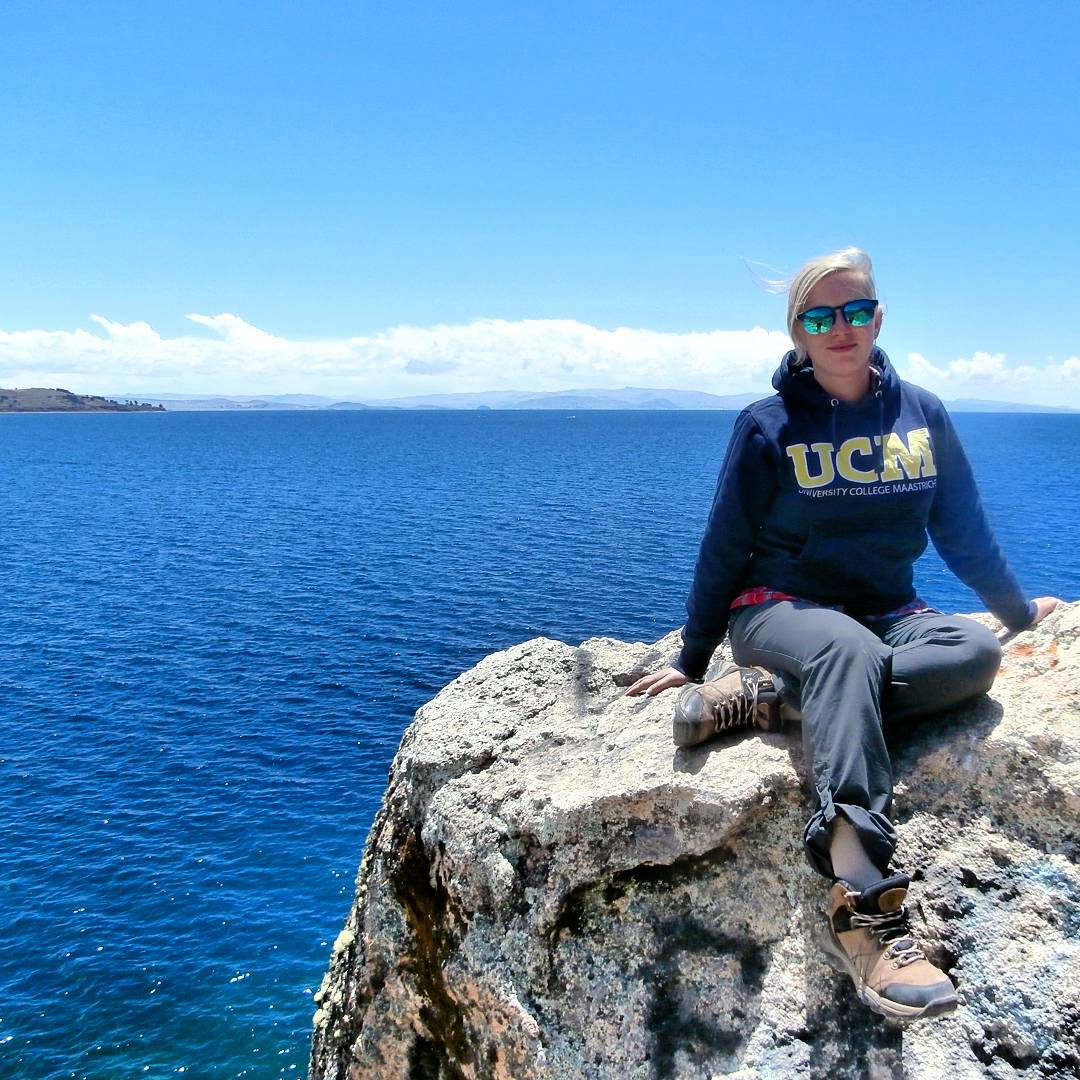 We've left Bolivia for Peru now, but here's a photo from Bolivia's chunk of the Titicaca Lake anyway. North of Copacabana, there are the floating islands of Chañi (Spanish: Islas Flotantes de Chañi). That's where this rock is at. The internet hasn't been on our side since the start of the year, unfortunately! And Copacabana was the worst in terms of internet (and electricity) stability. Hence the late updates.
The highest lake in the world is a cold place. So today I decided to hitchhike from Puno in Perú to Moquegua down the Andes to warm up my hands and feet again. Jonas took a flight to Lima to meet his brother. The idea is that we'll meet up again in Arica in northern Chile and then travel together for a short while. To stay in contact, I bought a Peruvian SIM card. But my old dumb phone from my time in Denmark is apparently not advanced enough anymore. At least, not advanced enough for Peruvian SIMs. So I had to also buy a new phone.
So I hitchhiked a good 260km alone through pampa, random sand dunes covered in snow, and finally the fruit valley of Moquegua where avocado is a really big thing. Moquegua is not exactly the centre of the universe/Perú, but I'm happy to be here in only two rides! The people were so nice and my Spanish is making great strides.
Tomorrow I'll head to a place called Ilo at the beach to finalize crossing the South American continent from Atlantic to Pacific Coast by hitchhiking. So far I can say Peru is an awesome country for hitchhiking. I don't want to say it, but I have to say it… Hitchhiking in Perú is awesome especially comparing to Bolivia's random difficulties. Everything after Samaipata was just one big struggle.
I need a nap now, so I'm signing off. But I hope the internet only gets better and better as I'm headed to Chile so I can post more random hitchhiking related stories! Peace out.