I've been thinking about opening a section for other travelers to write in for a while. Lots of adventurers begin writing about their experience, but then don't have a space to put their stories. Sharing it on Facebook can give you a lot of likes for a few days, but after those days nobody will see your post ever again. Starting a blog can be a real hassle and too much responsibility when you don't even know yet if you like blogging. That's why I'd like to invite fellow nomads I've never met to immortalize their stories in the format of their choosing. I decided to call this section "strangers" for now.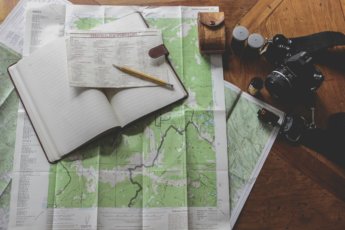 If you're a hitchhiker, cyclist, kayaker, sailor, long-distance hiker, or any other low-tech nomad, it will probably be a good fit. The only requirement is that you don't (yet) have a blog, in which case you could write a guest post. This can be a one-time thing, or if you're feeling inspired, you can write up more of your experiences. Here's what I can help you with:
Space for you to freely write about your travel experiences and the people you meet
Write as many words as you want
All the tools to format your story the way you want it to be told
Adding images and embedding videos or maps
SEO-optimization, so complete strangers will be able to find your story through Google
A short biography so people can get to know you
Engage with people who comment on your post
Spell-check if English isn't your first language (just like me!)
Hone your travel writing skills through practice and feedback
Uhh, it's free! I pay for the hosting and maintenance of this site
I'll share your story on my social media accounts
You may put in a link to your PayPal at the bottom of the article
Why Do You Call it "Strangers"?
When I started hitchhiking in my early 20s, I met a lot of kind strangers. But I also am the stranger on the roadside. I became very happy in the role of a perpetual stranger.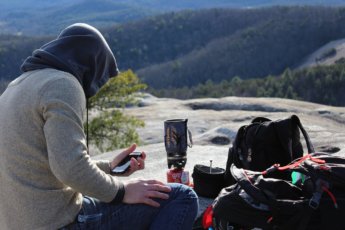 Even though the word stranger has such a bad connotation, it merely means that a person is not known. It's a transient state because we can absolutely get to know a stranger and therefore make them familiar. To me, it's a very positive word. I love strangers.
Since this is my blog, I'm not a stranger here. But if you write for the very first time on this nook of the internet, you'll be the stranger. Your readers will become acquainted with you and your travels.
What Are the Writing Guidelines?
As long as the story is about your nomadic experiences, your story is welcome. It doesn't matter if it's from the 1960s or if it happened five minutes ago. I encourage you to write it the way you want your story told, with creative license. The only guideline I can come up with is that I can't accept any form of hate speech to any particular group.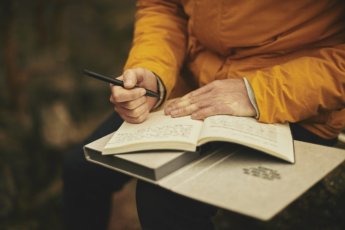 How Do I Become a Stranger?
You can send me an email via this contact form to tell me you're interested. Make sure to put in the subject line the word "Strangers" to let me know your email isn't spammy! You can tell me a little bit about yourself and I can answer any further questions you have.
I'm looking forward to reading it!
All free stock photos sourced from Pixabay.com