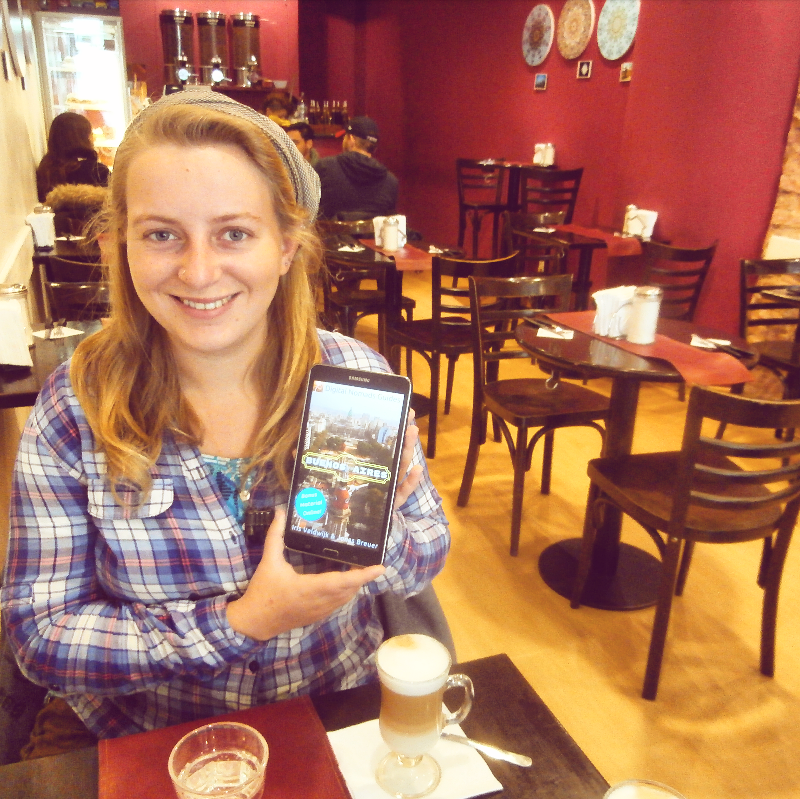 Long time no blog! But I have been legitimately busy.
I arrived in Uruguay about three weeks ago and decided to first travel around the country, as far and wide as possible. Before that I was writing a travel guide together with a Real Digital Nomad™ (someone who travels and works from a laptop and has enough money not to hitchhike) about Buenos Aires.
Only a few people know this about me, but here it is: I've always wanted to write a travel guide. In fact, after I started traveling more often in 2012, my first new 'dream' job after wanting to be an accountant was to be a writer for Lonely Planet. I shit you not. Having invested quite a lot in owning a Lonely Planet collection for all the silly little trips I took while still being a full-time student, I thought this would be a Great Career™. I loved these guides, even when a friend gave me shit for using them, because he thought Lonely Planet was trash.
There was just one thing that bothered me about Lonely Planet: in the back of the guide there's always this little heading saying "Hitchhiking". The paragraph starts with something like "Lonely Planet never recommends hitchhiking…" and then it continues saying the typical scary nonsense that is meant to keep you from doing things. Travel has liberated my mind from a lot of shitty thought patterns, but those travel guides are often in no way a help in achieving that.
Flash-forward to 2016 and here's my chance for acting on it: I team up with another entrepreneurial spirit to craft the Buenos Aires guide and name the brand Digital Nomads Guides. The guide has little to no information about sightseeing, museums, history or culture. What kind of guide is this then? It's one for people who need good WiFi (me), internet on their phone (not me), to meet many people (me), places to cowork (not me), long-term sleeping places (me) and of course cheap and tasty food (everyone). The word 'hitchhiking' isn't mentioned at all – at least until you reach the end where I'm mentioned as a writer.
Let's face it: this doesn't sound a lot like me, but I do think being able to write for an audience that is not you is a fantastic skill to have. Besides, I've learned a lot from hanging out with digital nomads over the years. Living other people's lives temporarily and crawling into their minds is something I regularly do as a hitchhiker, but never as a writer. Until now. I've realized how much time and effort it takes to gather all the intelligence to make a good travel guide for a specific audience.
I wrote a travel guide that has nothing to do with hitchhiking and I'm proud of that, too. Now the travel guide is a finished product, sold in eBook format on Amazon.com.
After that I went back to what I do best: standing patiently by the road with my thumb out and making conversation while going elsewhere. I've pitched my tent between the trees and had a good night camping out. I know the project is still running in the background of my mind, but now I'm doing something else. Something I really like; something that doesn't turn into a travel guide, but in a travel novel, someday. It will be about hitchhiking.
The Travel Guide to Buenos Aires is Available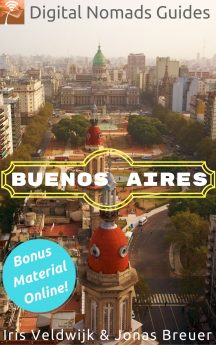 Digital Nomads Guides offers the Buenos Aires guide on Amazon's website. Just click this picture and you'll get there! It only comes in eBook format, because I don't want to kill more trees. You can download it on any device! You'll help Mind of a Hitchhiker (Iris, that's me) a lot if you downoad the guide and leave a review on Amazon's website. A thousand times thank you!