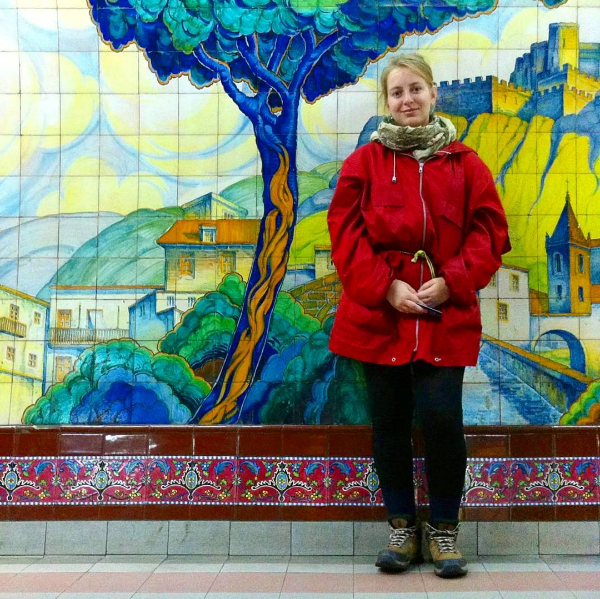 Pfew… That time of the year is over again!
Last week I turned 25 and the day just passed like that. It's the second time I'm in Buenos Aires, Argentina on my birthday, but it was really different from when I went from 19 to 20 at my guest family. This time year: no celebration, nothing whatsoever. No cake (not the biggest fan anyway), candles or balloons. No friends visiting, birthday cards or a party. Minimalistic; just me and a package of tissues. I've been struggling with a cold – and have been feeling very sorry for myself – but now I'm feeling better. The combo of being a year older and struggling to breathe makes me think some really dark stuff though, and the rain doesn't help.
After checking the birthday messages on Facebook (thanks!), it just dawned on me that I'm a quarter of a century old now. Shit, that's actually a long time. Apparently, my life expectancy based on my nationality (and gender) will be 83. That means I have 58 years to go and will die in the year 2074. Wow, I get to have all this time!
But that number doesn't make any sense to my personal situation. Who can calculate a discount on life expectancy based on how many years someone has spent hitchhiking? What about traveling abroad in general, does that add years to your life or take them away? Does every flight you take eat away at the time you have on this planet? Holy crap, where's the data on this?
That's when I really have to stop myself. There's nothing urgent about this. My common cold goes away in the days following and the pampero wind that makes winter in Buenos Aires occasionally unpleasant lies low. The sun breaks out and everyone in the city walks around with their faces towards the sun. A bus might run you over tomorrow, but that's not something to worry about now.
My main worry is the ferry I need to take to Uruguay because my 90 days in Argentina are soon to be over. My first travel guide I cowrote will be out soon and there's deadlines involved in that. This means I've been definitely more busy and involved on my birthday than in previous years traveling:
2015: France, with my mom, stepdad and my dog. Much like my birthdays when I was really young.
2014: Hitchhiking in Georgia. At the end of the day, someone invited me in to stay with his family and have a little party.
2013: In Kyiv (Kiev), Ukraine, I was staying in a hostel and got really drunk with other guests. Bad hangover.
2012: I honestly don't remember. Must have been in the Netherlands.
The pattern here is probably that a) my birthdays are improvised, not organized and b) over the years I drink less and c) it's just not a big deal to me. The Earth revolved around the Sun another time. That's it.
Photo taken in the subway station Lavalle in Buenos Aires.