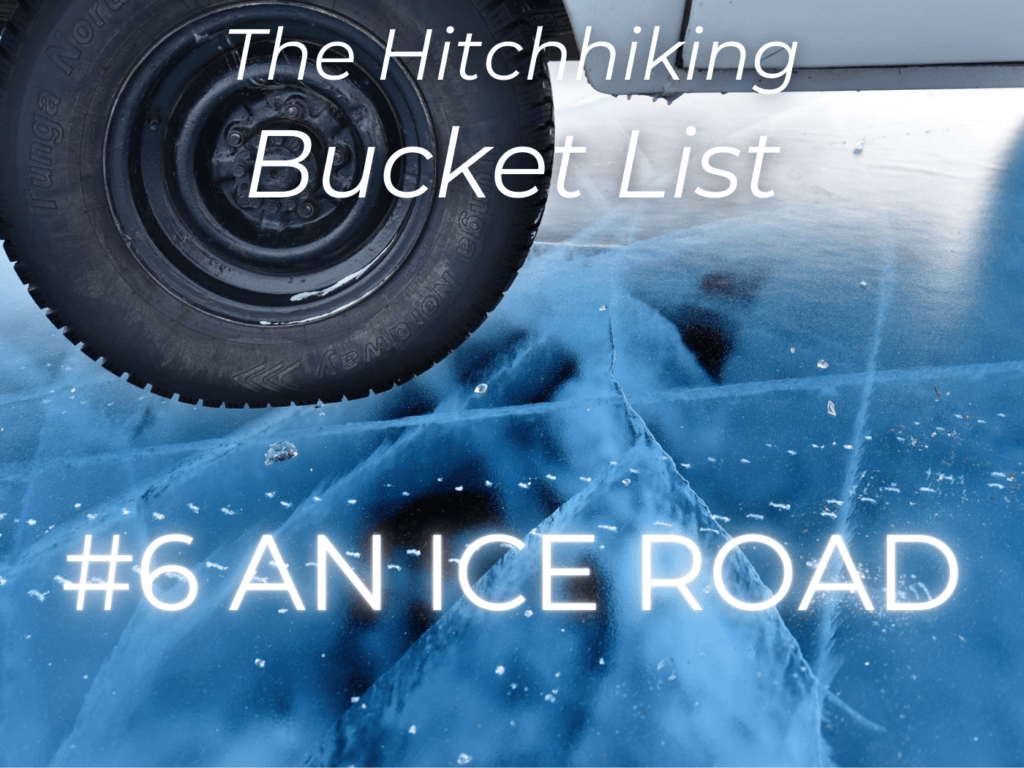 Places that are hard to reach fascinate me. You might know that I've already been to the largest city unreachable by road—Iquitos in Perú. That journey from Pucallpa to Iquitos and from Iquitos to El Coca in Ecuador takes several days by boat.
But what about areas that freeze? Some locales I've been dreaming of for a long time are only accessible by seasonal ice road. And yes, I'm looking at you, Yakutsk.
Yakutsk in the Sakha Republic of Russia is the second-biggest city that is not (yet) reachable by permanent road. In the summer, they have car ferries across the Lena River, but in winter, they construct an ice road. And I want to fucking hitchhike that.
I haven't been to arctic places in a long time and it's beginning to show. I remember I really enjoyed northern Norway, Sweden, and Finland back in 2012 during my travels that occupied most of my semester abroad in Denmark. Hitchhiking in those places in winter was very magical and a little terrifying. I think it's time to return to those places, but this time with better preparation.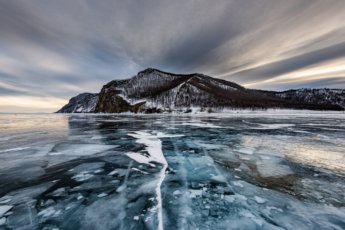 Ice Road Construction
So yes, the downside of ice roads is that they're usually impermanent structures. The only permanent ice road I can think of is the South Pole Traverse (1.601 kilometers) in Antarctica. But that road is not public and I'm not sure if you can drive a regular 4WD all the way from McMurdo to the South Pole. The journey took a difficult-to-hitchhike 40 days the first time a resupply vehicle did it. But apparently, it only takes 10 days by bicycle. It also still takes yearly maintenance, and with global climate change, I'm not sure how long the Ross Ice Shelf section will still be driveable. There's also the shorter, 29-kilometer Pegasus Road from McMurdo past Scott Base to an abandoned airfield, which seems like a good distance to hitchhike in those conditions.
But I digress. In general, most of the world's ice roads exist in the northern hemisphere. And they have to be rebuilt every year because of the seasons.
How do you build an ice road?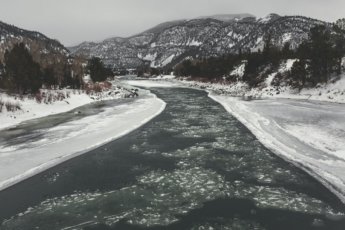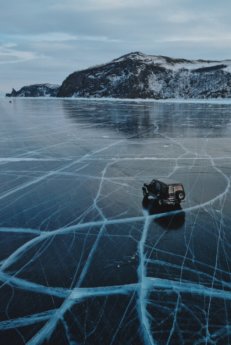 Well, first of all, you need a river, lake, swamp, or piece of the sea that freezes every year. Secondly, you need a reason to build a road there. Ice roads that are rebuilt year after year often serve specific communities of people in the far north.
Ice roads differ from winter roads in that they are built on frozen water, whereas winter roads can be constructed on land. So all ice roads are winter roads but not all winter roads are ice roads.
The countries that meet these conditions include Finland, Sweden, Russia, Canada, Alaska (USA), China, and Estonia. I looked at Iceland, Norway, Greenland, the other Baltics, the Koreas, and Japan too, but I could only find information about 'icy roads' and not ice roads.
Once you have your site for an ice road, you start looking for a suitable section to build it. Ice on bodies of water – especially moving ones such as rivers – is not of uniform thickness. The traditional method of checking for thickness is to drill holes, but nowadays they have fancy equipment such as ground-penetrating radar to look for weak spots to avoid.
Snow cover must be removed or compacted because it insulates the ice. Once that is done and heavier vehicles can enter the basic ice road, they can flood it with water from underneath the ice to thicken it on top. When the ice is thick enough to support the weight of the heaviest vehicles it intends to serve, the road can open and people like you and me can stand next to the road and stick out our frozen thumbs to catch a ride.
Ice Roads You can Hitchhike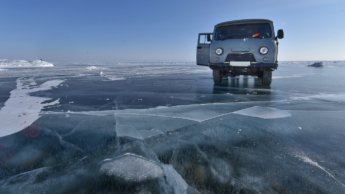 Sweden
I always associate winter hitchhiking with Scandinavian countries. The first ice road that seems hitchable is the Storsjon's Highway Ice Bridge in Sweden (Dangerous Roads + Altas Obscura). It usually exists from January till April. Another one is in Luleå (Dangerous Roads + Atlas Obscura) that they construct in the same months. I have already been to Luleå, but it was October or something like that. The great thing is that regular people in regular vehicles drive here.
Finland
In Finland, you have the Koli Ice Road and another one Oulu-Hailuoto. Both of them have very high requirements for the ice thickness, which means that they have shorter opening periods or in the case of the latter, they might not open at all during a warm winter. In that case, the Oulu-Hailuoto route has an icebreaker ferry. And there's supposedly also an ice road across Lake Saimaa but I couldn't find much info on that.
Alaska
In Alaska, there is the 666-kilometer long Dalton Highway that has 250 daily trucks in winter. It became famous after being featured on Ice Road Truckers (IRT), the series.
Canada
The same IRT fame goes to many of the ice roads in Canada. Most ice roads can be found in the Northwest Territories, such as the Dempster Highway which has ice sections. There's the Yellowknife-Dettah ice road, the section from Inuvik to Aklavik across the Mackenzie Delta, Tibbitt to Contwoyto Winter Road, and Behchokǫ̀ to Gamèti and Wekweètì.
Estonia
I didn't initially anticipate that Estonia would also construct ice roads, but Google surprised me. Visit Estonia is happy to tell you about their 7 ice road routes that make up more than 80 kilometers in total in a cold, cold winter. Here's the entry for Europe's longest ice road on Dangerous Roads.
Russia
The main one is the Yakutsk ice road across the Lena River. Once across the Lena, traffic can continue on the paved A360 Lena Highway. There are plans to finally build that bridge over the Lena, therefore ending the need for an ice road. One of my favorite icy blogs Cryopolitics has some articles about this ice road and why the shiny new Crimean bridge across the Kerch Strait might have swallowed the budget for the Lena Bridge.
There are loads of ice roads in Russia, besides the one to Yakutsk. Most of them are for resupplying mines and other industrial areas, so it's not per se very useful for visitors. The one exception is the Lake Baikal ice road, which is the polar opposite because it's a scenic drive.
Here's a lovely story about ice road truckers in Tas-Yuryakh (Тас-Юрях), Sakha Republic. And though there was an ice road between Heihe (China) and Blagoveshchensk, there is of course now a fancy international bridge.
Did I miss any ice roads? Please comment below!
All photos sourced from Unsplash.com. They feature Lake Baikal in Russia and the photographers are Philipp Trubchenko and Arisa Chattasa