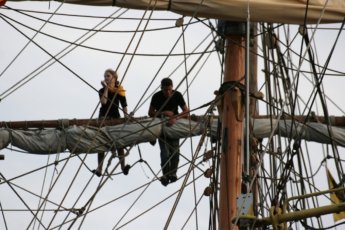 Hey fellow blogger! Yes, I accept guest posts on my website. Please read the following paragraphs to see if we're a match!
If you want to share your own hitchhiking story on my site and don't have your own blog, check out the Strangers page.
What Kind of Guest Post Topics Do You Accept?
Since this blog is mostly about adventurous travel, I'm mostly looking for stories about your lived experience while on the road. As long as it's a self-organized trip. You may take a very detailed moment of your trip (a conversation, a single day of your journey), or take the big view and write about an entire itinerary. Here's a (non-exhaustive) list of topics I'd love to welcome:
Hitchhiking journeys
Kayaking trips
Long-distance/day hikes
Long-distance cycling trips (e.g. the Danube Cycleway)
Sailing/crewing a boat
Journeys by donkey/horse
Overlanding
Freecamping/wildcamping
Housesitting
Accessibility travel
Stargazing/amateur astronomy/visiting observatories/solar eclipses
Travel/nature photography
Cultural exchange
Traveling while studying
Gatherings/small communities
Country high points
Urban exploring (especially abandoned airports)
Brutalist and/or Soviet architecture
Dumpster diving/skipping/freeganism abroad and foraging
Busking/making and selling your art on the road
Learning the language of the country you're traveling in and using it
Multi-day adventures with your pet
Any of the mentioned topics while being a digital nomad
If you have a great story that's kind of a misfit for your own blog, it's probably welcome here.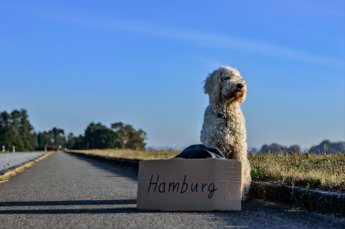 What You Get for Writing Guest Posts
In return for writing a guest post, you get the following:
Enough space to write (minimum 1.200 words, no upper limit)
You can be generous with high quality photos
Freedom to format and use my blog's tools
One (1) link back to your blog's homepage and one (1) link to a specific post
SEO check of the post
A profile to engage with the people that comment on your post
Links to your Facebook page, Twitter account, Instagram, etc. (Let me know in the email)
One (1) embedded social media post (e.g. YouTube vlog or Instagram post)
Your post shared and your accounts tagged on social media (Facebook, Twitter, Pinterest, etc.)
A short bio so people can get to know you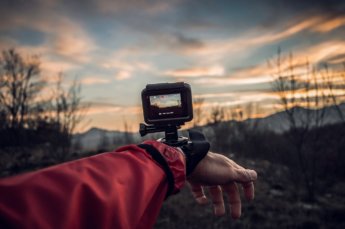 What Are the Guidelines?
As long as the guest post is about your nomadic experiences, your story is welcome. I encourage you to write it the way you want your story told, regardless of writing and storytelling norms. Feel free to use curse words.
Your blog must have an SSL certificate and not be a commercial website. All DAs are welcome, of course.
If you're writing about, for example, a hike, please write about your own experiences of that day. I'd love it if you could put in enough actionable information to make your post actionable for the readers. Embedding a map (e.g. Google My Maps) will likely help with that.
As you are a fellow blogger, I expect you to have proofread and spell-checked your work yourself. English doesn't have to be your first language (just like me!), but I do want you to work very independently. Even though posts must be in English, I encourage you to put important non-English words in brackets to enrich your post. Please refrain from Americacentrism, Anglocentrism, or Eurocentrism, since people from many different backgrounds read this blog.
I might want to make small changes to your post, which I'll run by you before publishing.
Mind of a Hitchhiker is a largely ad-free space. I can't accept guest posts that advertise any company or link to one.
I can't accept any form of hate speech or dog-whistles to any particular group. Those prompts shall be binned and our cooperation terminated.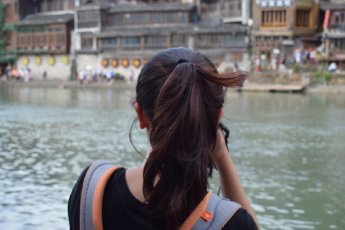 How Do I Contact You for a Guest Post Prompt?
You can send me an email via this contact form to tell me if you're interested. Make sure to put in the subject line the word "Guest post prompt:" followed by the subject. This way, I can differentiate your genuine email from the spammy ones I receive.
Please include some information about yourself, a link to your blog, and if you've already drafted your story. I can answer any questions you include in your email.
The stock photos on this page are sourced from Pixabay.com