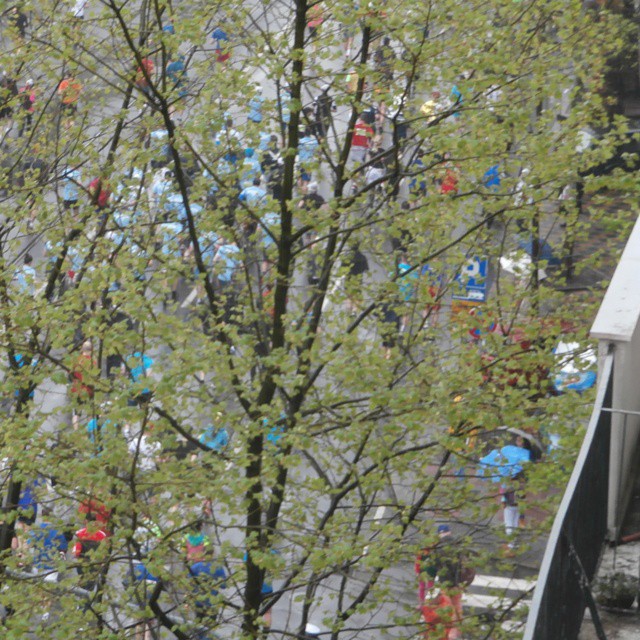 This morning, the annual Belgrade Marathon ran through my street. I woke up wondering what all the fuss was about. Turns out a lot of sweaty people were in a hurry, running through some heavy rain. It won't stop these people! I think I already missed the professional athletes, who must have passed earlier. Perhaps these are the non-competitive runners?
As you might have guessed, I'm not much of a runner. High school left me a little traumatized, though nothing was as bad as doing rugby. I'm more of a table tennis person when it comes to sports. With regards to running, I'm not much of a morning person either unless I stayed up all night. Being a morning person also seems like an important trait to have before you even start running. Whenever people tell me to pick up a sport, it's always running. But just looking at these people going fast and bouncing on Belgrade's asphalt hurts my knees a little bit.
I really respect what these people are doing and I understand it can become a passion. There are some people that run marathons all over the world and travel to just do that. I wonder how many non-professional foreigners join the Belgrade Marathon each year.
But I'm good watching from here.
#Serbia (at Tašmajdan Park)