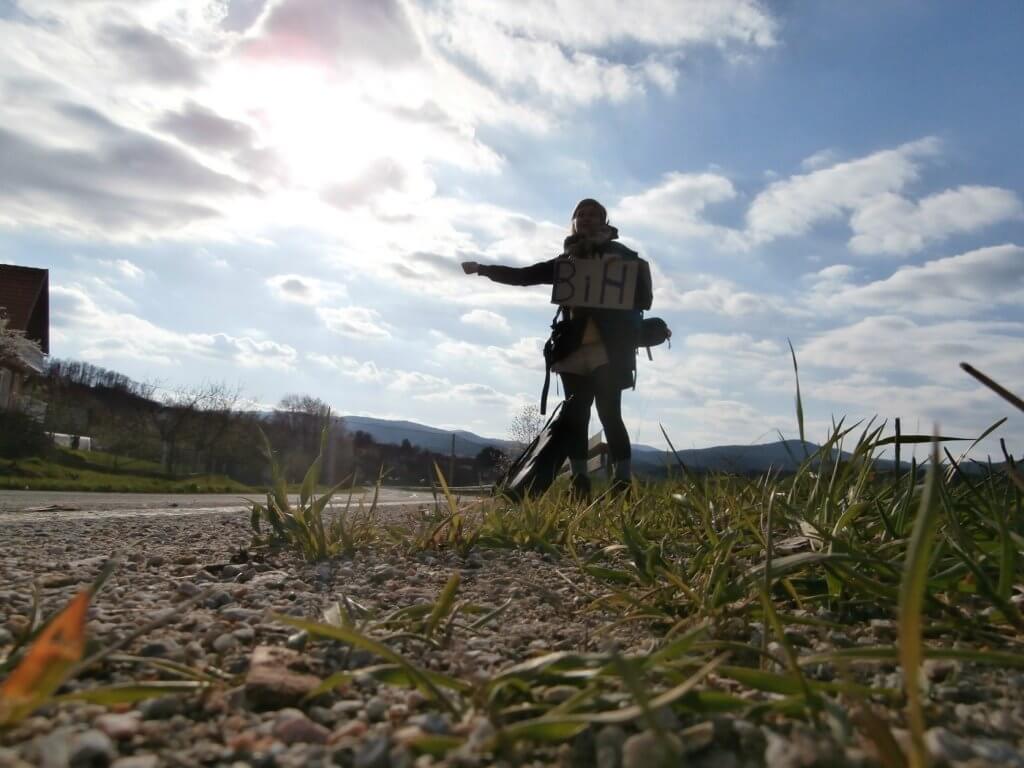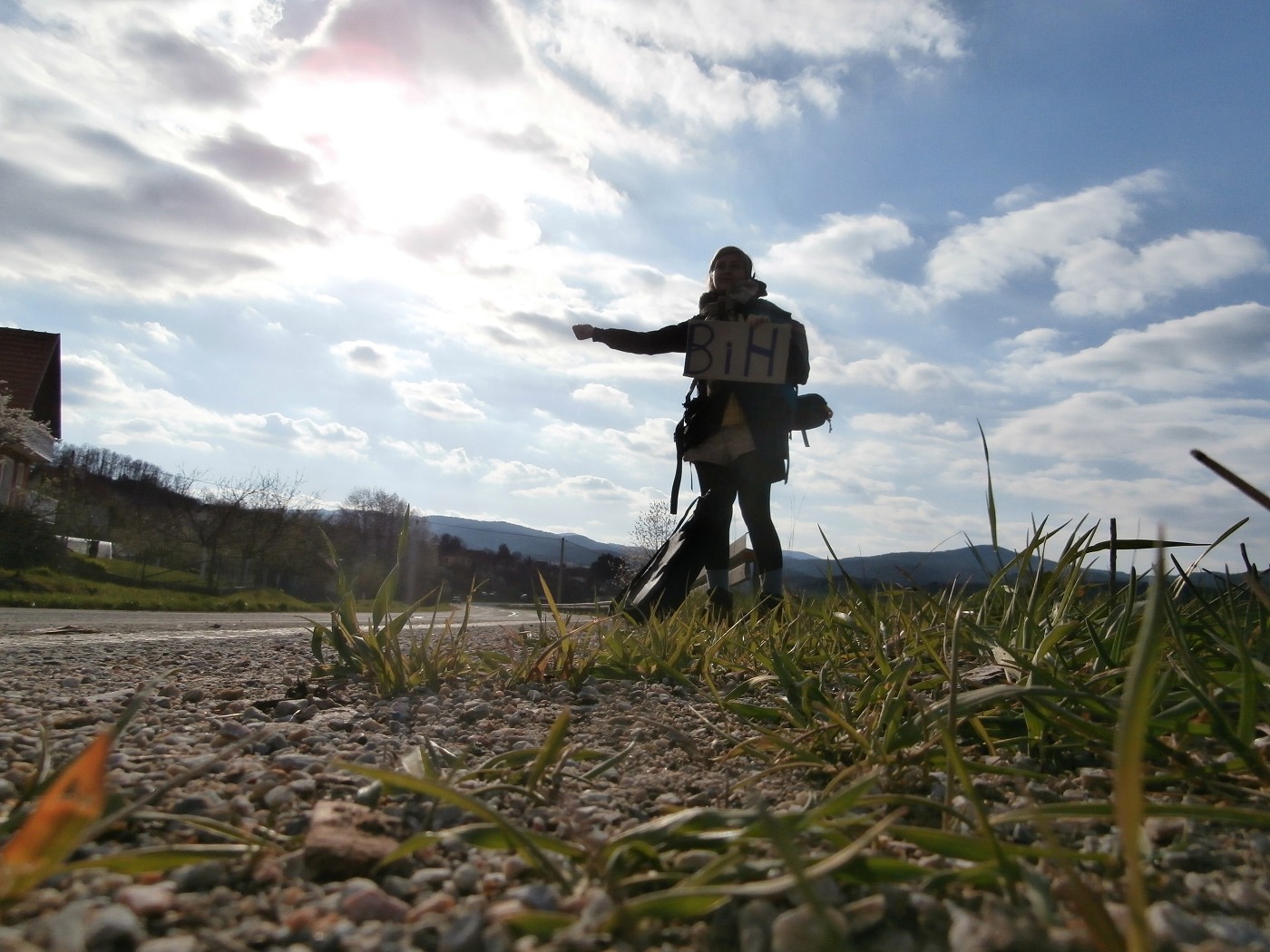 Yesterday's hitchhiking trip from Belgrade to Sarajevo was just whimsical! This is my first time in Bosnia and Herzegovina (also abbreviated as 'BiH') and definitely not last I may hope. I already really like Sarajevo. It's unlike anything I've seen in Europe and the food is good.
So why was hitchhiking here so magical? Well, because the landscapes change from Belgrade to Sarajevo in a very spectacular way. There are also tons of other towns along the way with cool architecture and oodles of history. Perhaps I should have made longer stops along the way, but I had such a difficult time letting go of the comforts of Belgrade that I'm just happy to be on the road again. It's early spring and there's some really good energy going on here. I'm feeling this.
I can't remember a time when I didn't hitchhike for a while and then did it and it wasn't amazing all over again. Sometimes it's a little difficult to get started, but once I'm in a hitchhiking and traveling flow, I can feel unstoppable. It's good to remember that the first step out the door is always the hardest, like a mental hurdle to take. After that, things get easier. Today was a good day.
My Route from Belgrade to Sarajevo
This wasn't the fastest or smartest route, but I went south to Čačak (Чачак) and Užice (Ужице). I can't remember exactly where I took the featured photo of this post, but based on the time between the photos it must have been somewhere around Šljivovica (Шљивовица) or Kremna (Кремна) in Serbia.
My Russian drivers wanted to make a stop at the movie set/traditional village of Drvengrad (Дрвенград) and I joined. They were very excited to be there and I'm not sure if I understood what's so special about the place. I'm surprised my Polish bestie didn't make me watch the movie if it's such a big deal.
The border crossing I chose was from Kotroman (Котроман) in Serbia to Donje Vardište (Доње Вардиште). Though short, I also make a stop at Višegrad (Вишеград), which has an incredibly beautiful bridge across the Drina river. Drina is also the name of one of my fave Balkan cigarette brands.