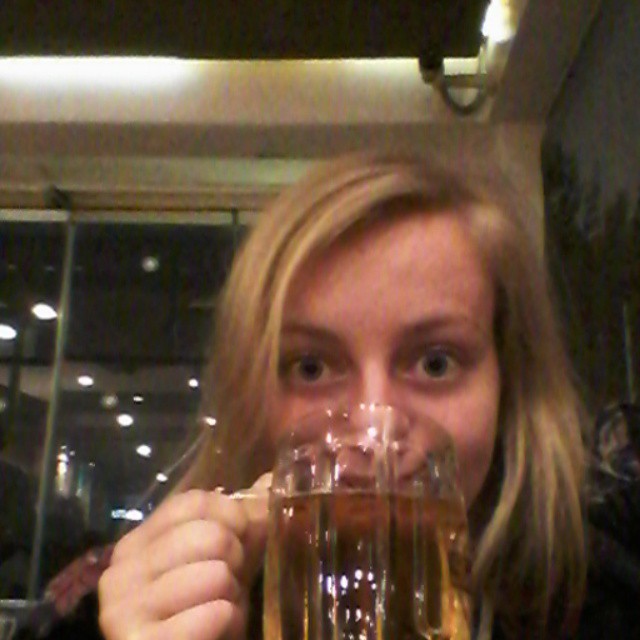 A magical day of hitchhiking from Eskişehir to the European side of Istanbul! It was very easy to arrive here by hitchhiking, so I'm concluding the day with a celebratory beer. Or two. I'm making a stop in this city before continuing my #HitchhikingHomeForChristmas adventure. The drive from Eskişehir to Istanbul is only 300 kilometers. But the next stretch will be thousands.
Istanbul is full of friends, old ones and new, so I'm happy to hang around here for a little while, catching my breath for the way home. Before leaving Eskişehir, I asked around on Facebook if someone could host me. The response was a bit overwhelming. There's also someone here that helped me a lot while traveling in Iran. He basically let me use his VPN so I could connect to Facebook, Gmail, and everything nice every once in a while. I'm stoked to meet him for the first time.
For the rest, there's my old roommate from Aarhus in Denmark. I've met up with several people from that old and chaotic household over the last two years, but it's my first time I'm seeing her after all this time.
When I hitchhiked from the Netherlands to Georgia in five days, I didn't stop in Istanbul. I just hitchhiked over one of the bridges and through. But now, I'm happy to have some days in the city walking around and enjoying things. When I visited Istanbul with my mom in 2013, we enjoyed many cultural things such as museums. Now I can party.
So I'm drinking my first beer alone while I'm waiting for the first friends to come and meet me. Now the question is: should I continue drinking an Efes or level up to a Bomonti?