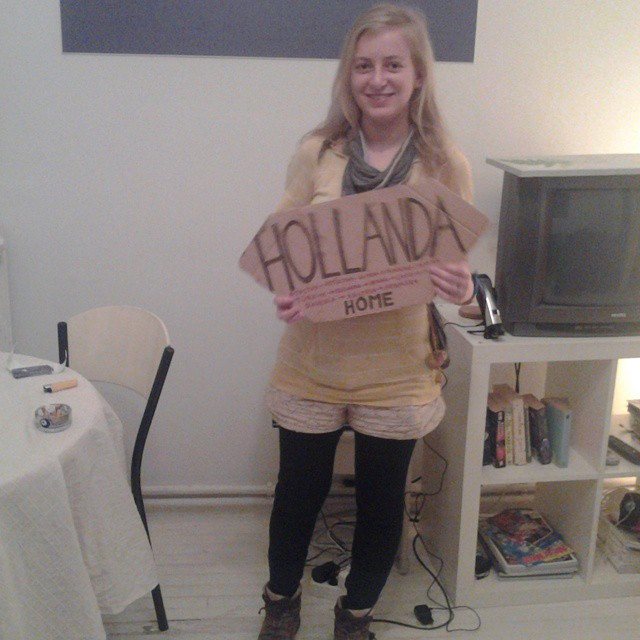 This is my attempt at hitchhiking home for Christmas. I'm currently staying with friends in Istanbul, Turkey. From here, I'll need to go to my mom's place in the Netherlands before December 24th (I think? When is Christmas?). I'm going to try to hitchhike first to Maastricht in the Netherlands. That's where I started studying and then dropped out in November 2013. It feels a little weird that my hitchhiking adventure through Iran and Turkey, and Georgia and Armenia before that, is ending.
Somehow, I can't really do anything without making it a bit of a challenge. So I'll try to hitchhike the 2562 kilometers through Turkey, Bulgaria, Serbia, Croatia, Slovenia, Austria, Germany, and the Netherlands in just 48 hours. For comparison: Google Maps says this route would take you 25 hours to drive, non-stop. I'll try non-stop otostop, forgo sleep, and try to set some kind of personal record.
Why am I taking the Slovenian route instead of the Hungarian route? Or the one through Slovakia and Czechia too? Because I did this before in the other direction about six months ago and it worked well. For hitchhiking home for Christmas, the stakes are a bit too high to experiment with different routes that I haven't (yet) had success with. Nonetheless, Google Maps insists that going through Hungary and then Austria is better. I can't even embed the route that I like in one of these maps:
I'm personally not attached to Christmas, but it means a lot to my grandparents back in the Old Country. Even though I have just four days to do it, I'm confident I'll be on time for the event. Hitchhiking in Europe is still really awesome, whether it's winter or summer or anything in between.
How do you like my pizza box sign, by the way? This is the first time I used cardboard from an actual (used) pizza box to make a sign. Hence the weird shape of the cardboard; I tried to use the full width. Once I've left Turkey, I can flip bend the final letter away so that the sign says HOLLAND. In red below the destination, it says 'hitchhiking' in like five languages and then the anticipated route through all the countries.
#hitchinghomeforchristmas (at Taksim)