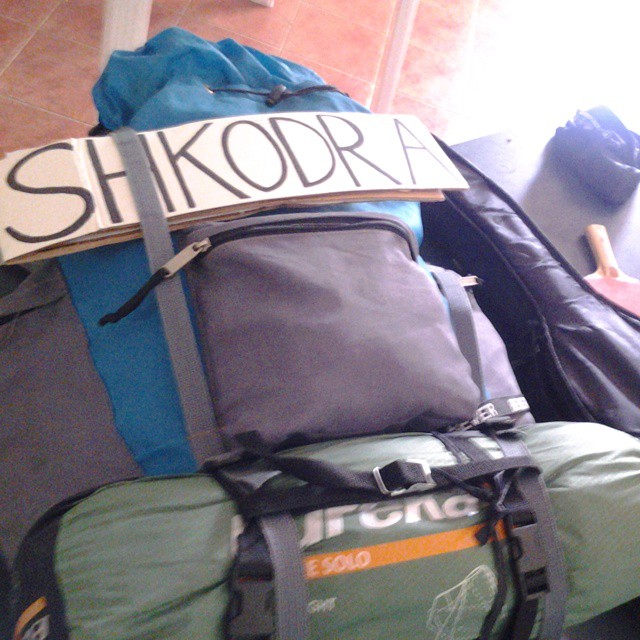 I'm packed and ready to hitchhike from Montenegro to Albania! That'd be country #57 if you're wondering. The last weeks in Kruče have been absolute bliss. Packing to cross a border is, however, a little bit unchill. But I did it and I'm ready.
Aleksandra has been a wonderful host and I really love her life stories and passion for music. Sometimes you meet people with an openness that just blows you away. I'm definitely going to miss this, but it's time to move on and see what the much-hyped Albania has to offer. Some people think it's a scary country. I heard the stories but still wonder why or how exactly this should affect me as a visitor, a passerby. I think it will probably be full of nice people, like everywhere on earth. I mean that.
She said that on my way from Montenegro to Albania, I should make a stop at the island of Ada Bojana because it has a nice beach. We'll see if I go there, because the Muriqan–Sukobin border crossing is farther inland and northward, so going to Ada Bojana would be a detour. As you can see, I have my hitchhiking sign to Shkodra at the ready and I have another one for Ulcinj. I'm not sure how to write Albanian city names: is it Shkodra or Shkodër? Why do I keep seeing both spellings? I want to be consistent at the very least.