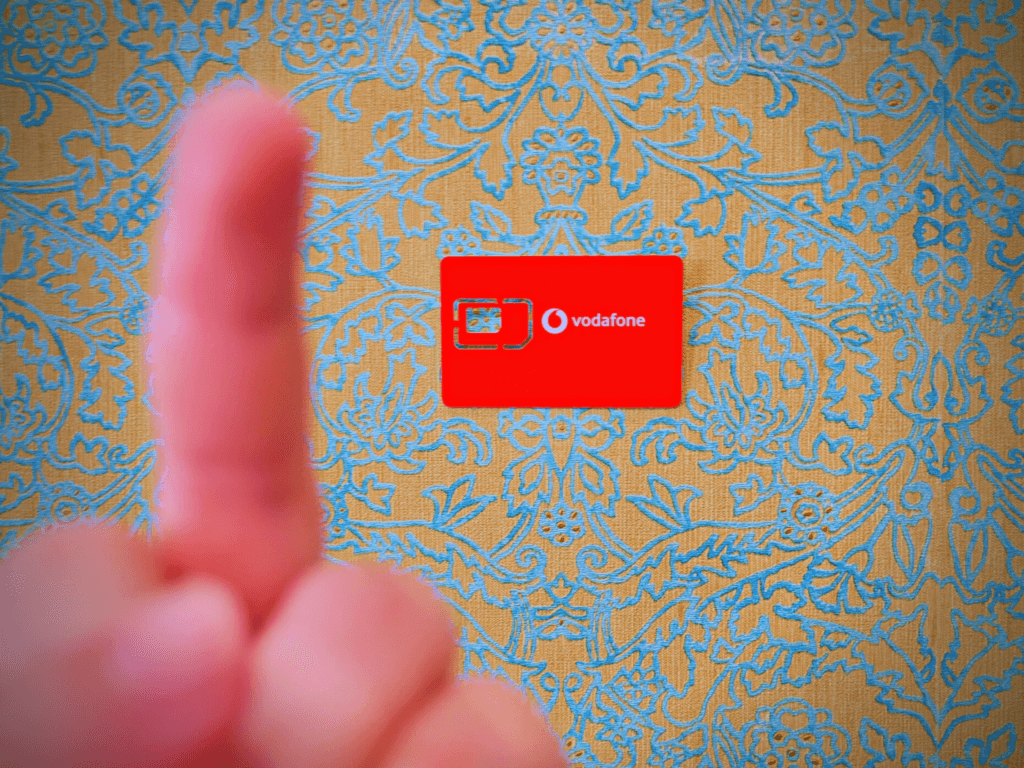 When traveling to Ukraine, it's a great idea to get a SIM card for independent travel. Though we arrived at Boryspil International Airport (KBP), we didn't buy one there because the shop was closed. Mobile data is neither expensive nor cheap in Ukraine. Here are our learnings from getting a SIM card in Ukraine on our first day in Kyiv, so you can avoid the mistakes we made. And ooh boy, we made a lot of mistakes! FYI, the country code for Ukraine is +380
Our Experience Buying a SIM Card in Ukraine
FAQ SIM Card in Ukraine + Internet Freedom
Which provider should I choose?
There are five telecom providers that operate in most of the Ukrainian territory. From our initial research, KyivStar or Vodafone Ukraine came out as the best choices.
These two have the best coverage in Ukraine, which was a very important factor to us since we were hitchhiking and traveling to smaller towns. Their prices were also good on paper.
Where can I buy a SIM card in Ukraine?
Keep your eyes peeled for any shop that says KyivStar or Vodafone. Small telecom shops that sell the three big ones (Kyivstar, Vodafone, and Lifecell) exist at the major airports, but that's no guarantee that they're open when you arrive.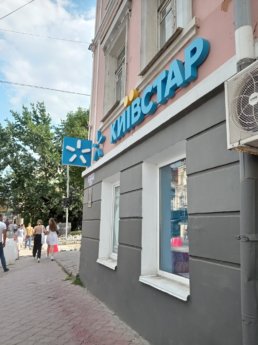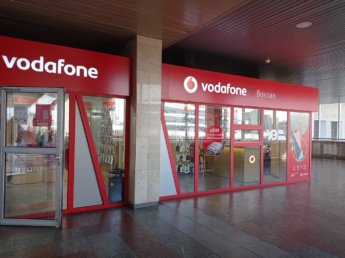 If you're in a smaller town, you should be able to find a telecom shop by just wandering around the city center. You can also ask people on the street for "magazin Vodafone" or "magazin KyivStar" or sit down at a café with WiFi and find one on Google Maps.
With Vodafone, you can also try using their store locator.
For KyivStar, they also have an attempt at an English store locator list and map, but it was very dysfunctional when I tried using it for Uzhgorod and Sumy. But you can find their shops on Google Maps.
Should I buy a SIM card at the airport?
Yes, if possible, try this. The rates at airport telecom shops should not be different than at a telecom shop in the city. But if you want to make sure you're not overpaying, check the price of the package you want to buy on the website (KyivStar or Vodafone) before you fly.
What documents do I need to buy a Vodafone SIM card in Ukraine?
No documents, just money. We didn't need to show our passports to buy a prepaid SIM card in Ukraine.
How do I activate the Vodafone Ukraine SIM card?
Since the menus will probably be in Ukrainian, let the Vodafone vendor do this for you. They can set it up completely for you as part of their service. If you buy your SIM card in a big international city like Kyiv or Kharkiv, it's also likely that the employee will speak very good English. So you can ask them specific questions.
Should I download the Vodafone Ukraine top-up app?
We never used the app. If you want to give it a try, you can do so on Google Play if you're an Android user and on the App Store if you're snorting iOS.
How do I check my Vodafone Ukraine balance?
If you have the unlimited package, you never have to check your balance, which is nice.
But if you really want to know or have a different package, run the USSD code *101*4# to find it out. They'll send you a text in Ukrainian that you can run through Google Translate if you need that.
How do I top up my Vodafone Ukraine balance?
The first time, we used a machine to top it up. You'll find these kinds of payment processing machines in tunnels in the big cities or in the supermarkets. Locals use them to also pay for gas and light. The great thing about these machines is that they take cash. The bad thing is that you see them constantly until you actually need one. And if there's an English menu, we haven't found it.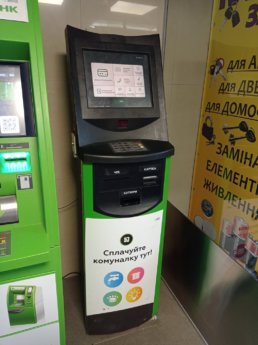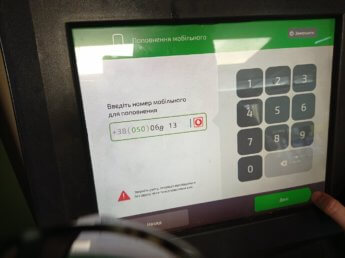 You select "поповнення мобільного", type in your phone number, feed the machine your cash and go through the screens until it says you're done. You will receive a confirmation text of your top-up, although you might need to leave the tunnel for that.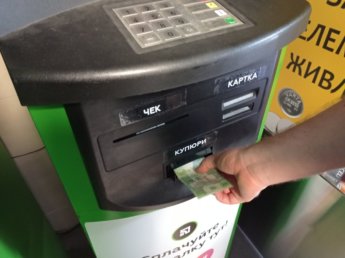 The second and all times after that, we used the My Vodafone Ukraine website to top up. You can pay with your Visa or MasterCard. The website is pretty decent.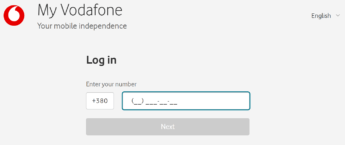 How do I book mobile internet packages? Which package should I buy?
As heavy internet users, we always prefer to buy the unlimited internet package. This one costs ₴ 260 (€8.15 or US$9.67) and is valid for 30 days. We enjoy never having to think about how much data we use and for us, this price is good enough.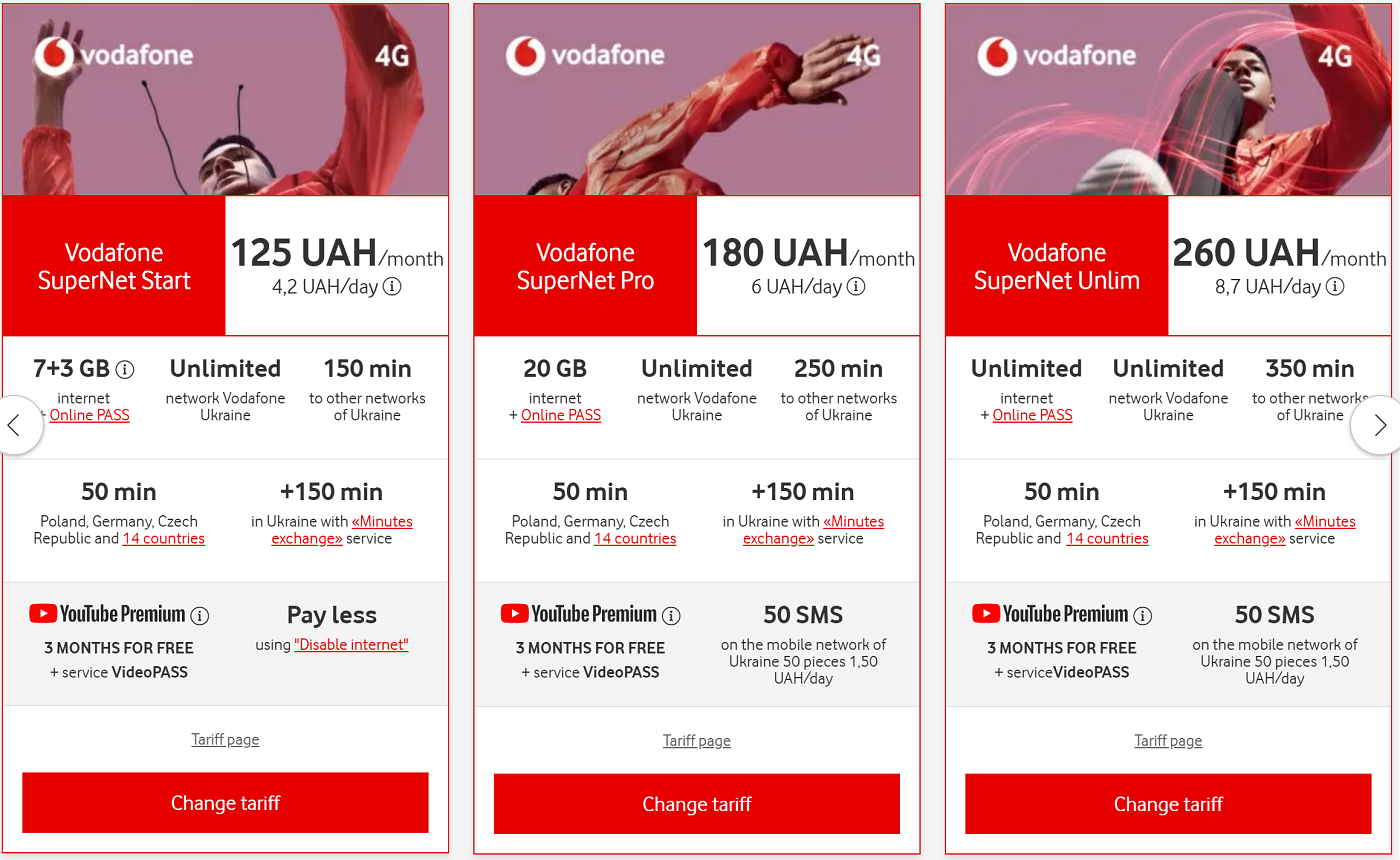 I also checked out the rates for KyivStar, and two things stand out:
There is no unlimited data package (just 30GB of data, which should suffice)
The package is only valid for 28 days instead of 30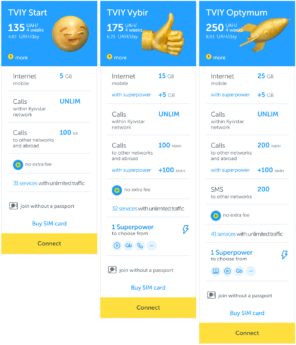 What happens if I use more internet than the package allows with Vodafone Ukraine?
That can't happen if you buy the unlimited package. If you don't have that package, the overuse rate is ₴ 7 (€0.22 or US$0.26) per 200MB.
Does the Vodafone Ukraine SIM card allow sharing of mobile data?
No! This was the worst part of being with Vodafone. To share your unlimited mobile data package from your phone to your computer (or someone else's phone), you need to buy another package just for that. It costs ₴ 50 (€1.57 of US$1.86)
I like calling people. How much does that cost with Vodafone Ukraine?
With the unlimited package, you have 350 minutes for 30 days, which should be more than plenty. Most locals are fluent in WhatsApp, Telegram, and/or Viber, so there's never really a reason to call old people-style.
How is the coverage? Will I have cell service while traveling Ukraine by train? What about Chornobyl?
Mobile internet coverage in Ukraine has improved a lot in recent years. Keep in mind that Ukraine is the biggest country (that's fully) in Europe so it's not easy to provide service everywhere. If you want to check out a specific area of Ukraine, visit this coverage map website. Here are the coverage maps for KyivStar and Vodafone: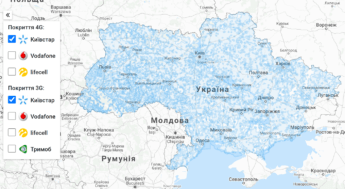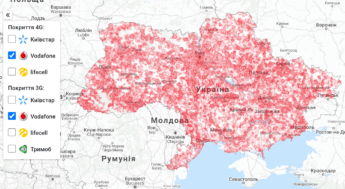 The train network in Ukraine is very big and it passes through some areas where nobody lives. On some routes, you won't have mobile service the entire way, but only at the towns with a stop. For example, we traveled from Kharkiv to Sviatohirsk for two hours by train and every now and then, we wouldn't have internet. The same would be the case for the one-hour train ride from Kherson to Mykolaiv, during which we saw the connectivity bars get lower and into EDGE mode and then higher again.
In the Chornobyl exclusion zone, we had perfect mobile internet coverage all the time.
I don't want to buy a SIM card in Ukraine, where can I get WiFi?
Your accommodation will almost certainly offer WiFi. Many restaurants and cafés also have WiFi, in which case you'll have to ask for the password (Ukrainian and Russian: "parol WiFi"—пароль). However, if you're staying in Ukraine longer than, let's say, a week, I would think it's worth going through the effort of getting a local SIM card.
What about Crimea, Donetsk, and Luhansk?
These areas are de facto not under Ukrainian control anymore, so they have missed out on all the developments in Ukrainian telecom since 2014. If you would find yourself on the other side of the border or frontline in Crimea, Donetsk, or Luhansk, you'd have to buy a Russian SIM card or whatever local telecom provider operates.
Note that there are parts of Donetsk and Luhansk under the control of the Ukrainian government, which have developed telecom services. Think of cities/towns west of the contact line, such as Mariupol and Sviatohirsk in Donetsk Oblast. We were in both of them and our Vodafone reception was as good as in other oblasts.
The info I'm looking for about Vodafone Ukraine SIM cards is missing in this article…
Please leave a comment at the bottom of this article and I'll get back to you to try and answer your question. Commenting also helps other people who are here for the same question!
Is the internet blocked or monitored in Ukraine?
Some popular Russian websites are blocked in Ukraine because of the ongoing conflict over Crimea and the separatist areas of Donetsk and Luhansk. If you need to access these websites, you can simply access them by turning on a VPN.
There's no evidence that internet or social media usage is monitored by the government.
Should I download a VPN before going to Ukraine?
Yes, I think that's wise. Sometimes, the Dutch news website I sometimes use didn't allow me to watch videos. I turned on the VPN and then it worked. At other times, websites didn't allow me to visit until I turned on my VPN to a more 'acceptable' country.
In general, I think it's never a bad plan to have a VPN. We use ExpressVPN and we're happy with it. If you want to try ExpressVPN for 30 days for free, you can sign up via this link. It's a referral link, so if you sign up I might, might, receive €8 from ExpressVPN for pointing you in their direction. Of course, this 30-day free trial isn't long enough if you're staying in Ukraine for the full 90 days as we did.
You can find ExpressVPN on Google Play and on the App Store.
Did this article help you? Consider buying me a kvass!
Bitcoin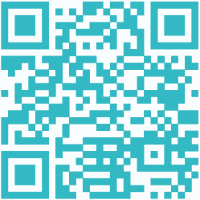 bc1q9a6w08a4gkx4gdvnh7w2vlkfzx4tlwfpfe6jm6
Open in wallet