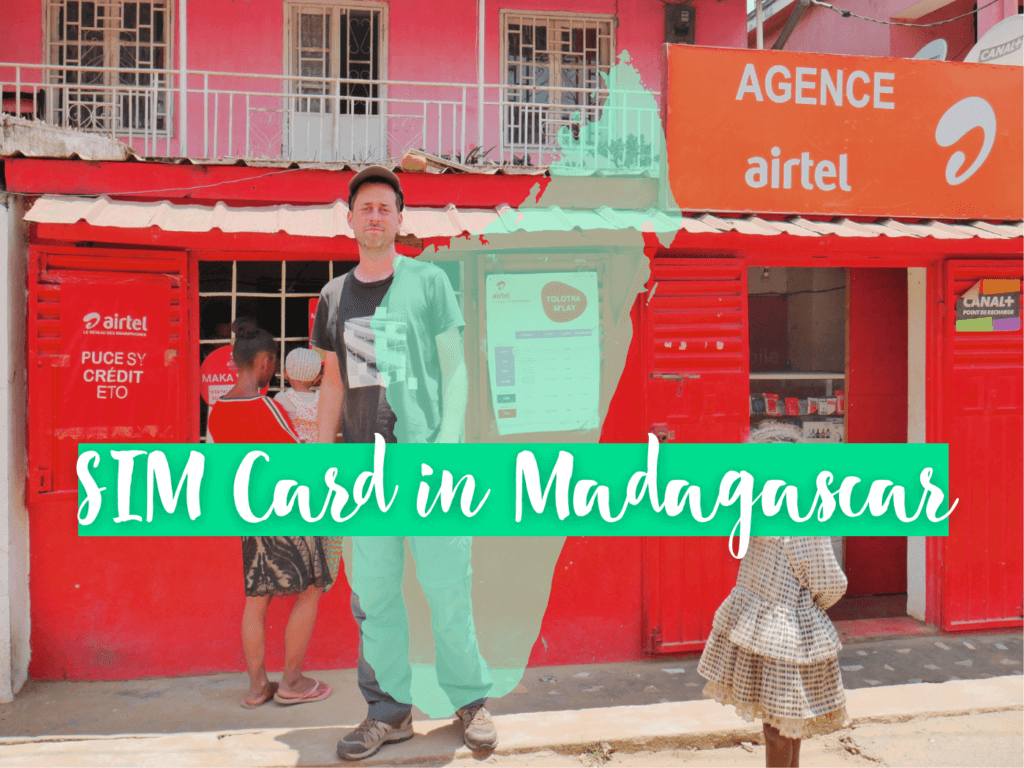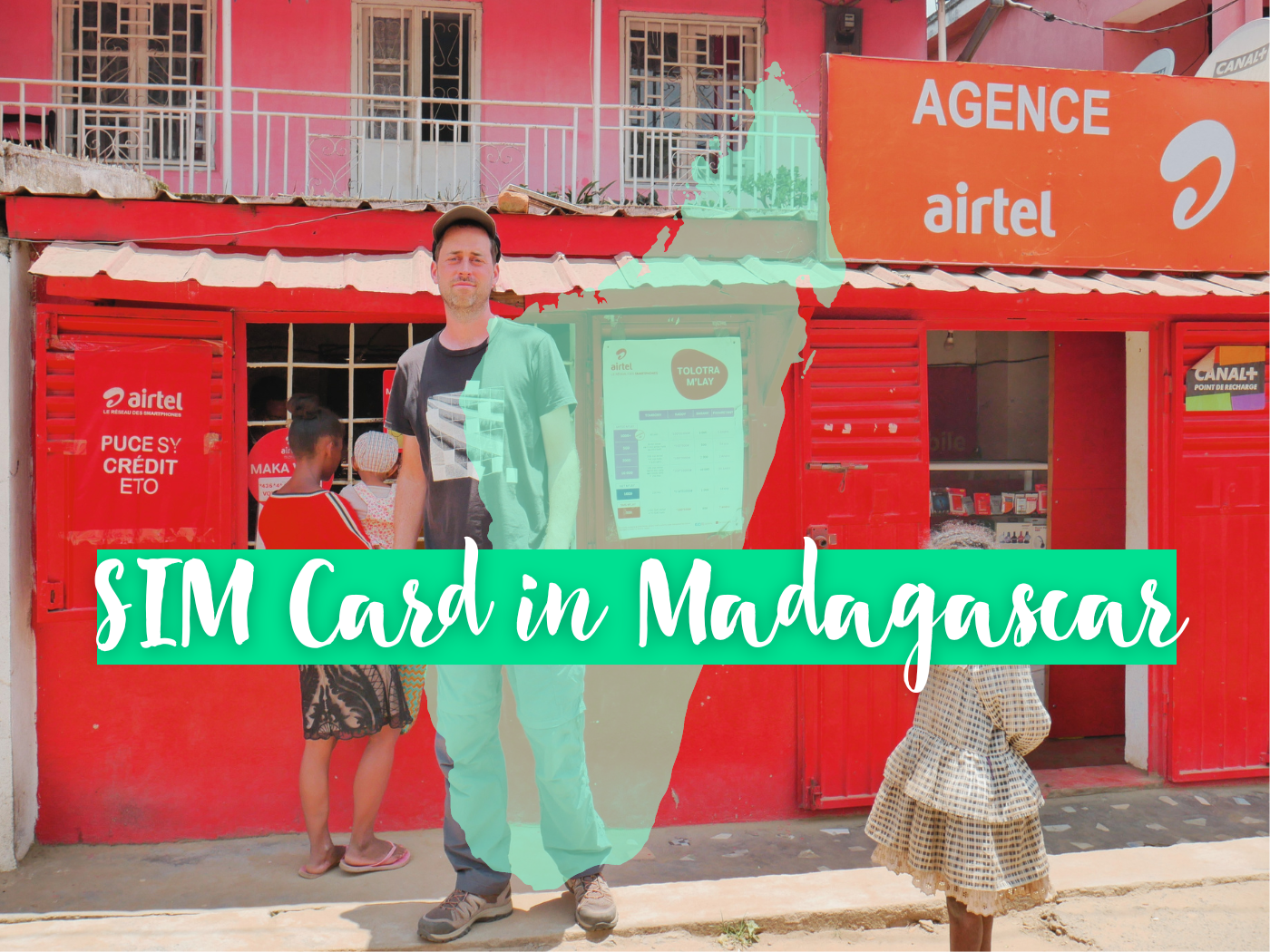 We bought our Malagasy Orange and Telma SIM cards on the first full day in the country, the 16th of November 2022. The last SIM card in Madagascar, Airtel, was trickier to get in the capital. I'll explain below why we're getting multiple SIM cards from different providers. 
TL;DR Which SIM Card in Madagascar Should I Choose?
So far, we think the best SIM card in Madagascar is Orange. It connected well in Antananarivo and worked immediately. Tethering worked perfectly and it works both on iPhone and Android devices. Orange also worked in Ampefy, the first smaller town we visited after the capital.
Buying the SIM card in Antananarivo (see location: Orange HQ Analakely) was easy. It's just important to bring your passport, patience, and a pen.
The SIM card costs 3.000 Ar and the 30-day 4.5GB bundle of our choice cost 30.000 Ar. You can also buy a bigger 12GB bundle for 75.000 Ar or something for a shorter time period. See detailed information about the Orange SIM card further down in the article.
As you can see, data in Madagascar ain't cheap. The price per GB also doesn't go down if you buy a larger package. If it's important to get data slightly cheaper or if you can't find a place that sells Orange, get Airtel.
If you're working remotely in Madagascar as a digital nomad, get Orange, Telma, and Airtel. No, I am not joking. Bringing a smartphone that can fit two SIM cards at once is incredibly helpful. If you're willing to only buy two SIM cards, get Orange and Telma since they have very popular and useful mobile money services.
But as always, there's more to getting a SIM card in Madagascar or elsewhere than anticipated, so read the rest of the article for a better understanding.
Our Experience Buying a SIM Card in Madagascar
Orange SIM Card in Madagascar
Where to buy an Orange Madagascar SIM card
Orange Madagascar has a handy page on its website where it shows all the official shops with their opening times. It's in French, but that's okay. First, you have to click your region before you can find a shop in your city or village. Don't forget to bring your passport (not a copy).
After you've obtained your SIM card, the staff will ask if you want internet or calling credit. Then they will usually book the package for you directly as part of the service.
Topping up your mobile data via Orange Money
A good first data pack to get upon arrival in Madagascar is the 4.5 GB package for 30 days. In 2023 this costs 30.000 Ar. Of course, these prices are subject to change as Madagascar becomes more online each day.
By default, this package auto-renews after 30 days if you have enough balance on your account.
Here's where the confusing bit starts: you have two accounts. One is your Orange calling/SIM card balance account called compte principal or solde principal like how it works in most of the world. The other is your Orange Money account (more information about Orange Money here). As an Orange Madagascar client, you're automatically signed up for an Orange Money account. You can use both accounts to book packages.
To top up your balance, go with cash in your hand to a street vendor or shop where you see the Orange logo. They are absolutely everywhere. They get their own phone out, type in a USSD code, then ask for your phone number. It's handy to have your Malagasy phone number on a piece of paper for this. The vendor does the rest. You'll receive a text that says you've topped up your balance so all you have to do is pay the vendor. They might ask if you want the money on your compte principal or Orange Money. It doesn't actually matter, but booking the package is slightly easier with compte principal.
There are multiple methods to book packages, but there's one fool-proof way to book packages:
Booking Orange data packages
Start by activating mobile data (turn off WiFi). Even if you're out of data, you're able to visit the website http://123.orange.mg/.
On this free website, you'll enter a series of menus. Select Achat de Forfait 🠖 Be Connect (Internet) 🠖 scroll through the packages and tap the button Acheter at the package you want 🠖 Pour mon compte 🠖 choose Acheter par solde principal or Acheter par Orange Money depending on which account balance you topped up 🠖 and finally, select Confirmer.
If you are going with Orange Money, you'll still have to enter your secret code. If you didn't set up a specific secret code, it's 0000. After that, you get a confirmation by text that your package has been booked.
Checking your Orange data and balance
The simplest way to do this is by running a USSD code. Simply call #321# for both data and money balance.
Telma SIM Card in Madagascar
Getting the Telma SIM card
Telma has a functioning store locator on its website with both a map and a list of regions with cities popping up. It's in French, but I believe in you. Don't forget to bring your passport (not a copy). Once they fill in the form with your details, anticipate that they will want to take a photo of you in the store.
Once you have the SIM card, they will want to sell you a package. The 4GB package for 25.000 Ar is a good start. Make sure to have the employee test the internet, since it didn't immediately work on my Android phone. Jonas eventually got Telma to work on my Android phone by changing the APN settings and removing the proxy. If you don't know what this means, follow the information on this link.
The Telma internet worked immediately on iPhone, but tethering is forbidden. That's why we hated Telma for months at first until it made a comeback in Ambalavao, where it was the only working SIM.
Topping up data
The best way to top up your data is by putting money in your MVola account. With the Telma app (Google Play + App Store), you can select Achat crédit/offre 🡒 Telma Net. The app is half in French, half in English. Select what package you want for how long and pay for it with MVola.
If you get the message that you don't have enough balance while you're confident it's enough, your money is probably already in your calling credits. In that case, just remove the checkbox acheter avec MVola in the last step and it will use up your calling credits to buy internet.
Checking your Telma data and balance (get the app)
Open your MVola app 🠖 click the 👤 icon 🠖 Telma et Moi 🠖 Info conso 🡒 shows you the active internet package. Alternatively, dial the #359# USSD code.
Airtel SIM Card in Madagascar
Where to buy the Airtel SIM card
This is by far the trickiest part of your journey as a potential Airtel Madagascar customer. They seem to have basically got rid of all their actual stores and started a reseller/franchise business with an army of a million street vendors without a connection to complete the process. Yes, we couldn't find a real Airtel shop in the nation's capital Antananarivo. We asked hotel staff, tour guides and taxi drivers who all couldn't help.
If you have the chance, buy your Airtel SIM card at the airport—just the SIM card for 3.000 Ar as the tourist bundles are more pricey than need be.
Airtel Madagascar has a website with a store locator, but it didn't work when we tried to use it.
The only you can get your hands on a functioning Airtel is by keeping your eyes open for an actual shop. Or get lucky with up-to-date info from a local who knows.
Topping up your mobile data
Despite the dysfunction of its store locator, Airtel Madagascar has a pretty decent website designed in this century and partially in English. This makes topping up nice and straightforward compared to Orange. Just go to the Airtel website heading prepaid recharge.
From prepaid recharge, type in your Airtel phone number and let the page load the internet packages. Scroll down to the internet package called NET MLAY-30000. This package is valid for 30 days and gives you 6.5 GB of data. Click on acheter. The next screen gives you two payment options: DPO (debit/credit card, again only MasterCard) and Airtel Money. Since our Airtel Money was never activated, we can only top it up by credit card, but this is also the simplest option. Type in your credit card number and proceed to checkout. The amount will be charged in US$ at a shitty exchange rate, but the cool thing is that you got fresh internet without leaving the comfort of your home.
You can also top up your balance in the My Airtel app, see below.
Checking your Airtel data and balance (get the app)
The easiest way to check your data and balance for Airtel Madagascar is by downloading the My Airtel app. It's on the Google Play Store and on the Apple App Store. Once it checks your SIM card you're automatically logged in with your name (and any typos when signing up) showing with your phone number.
On the home screen, it shows how much data and balance you have left.
The old-school way to check is via USSD codes. To check the amount of data left: call *999*114# and wait till it shows you your data balance and validity.
FAQ SIM Card in Madagascar + Internet Freedom
Should I buy a SIM card in Madagascar at the airport?
In short: no, don't do it. At the airport in Antananarivo, they have a tourist SIM card package. It's costly at the airport for little data.
Long answer: if you visit the telecom shop at the airport, ask if it's possible to only buy the SIM card for 1–3.000 Ar. Then you can top up your balance and book packages as you like without paying the tourist price. All three providers covered in this article have an office at the Ivato International Airport (TNR). Whether they're open when you arrive is another matter, of course.
Where can I buy a SIM card in Madagascar?
Walking around the center of a village with a telecom tower or a big city in the daytime, it's impossible not to come across the many vendors. Many of them just have a little makeshift booth outside with an umbrella. But there are two good reasons not to try to buy a SIM card in Madagascar with these vendors:
You'll need to hand over your passport for an extended period of time in the street with a thousand people walking by
They often can't complete the task, therefore you'll likely just wasting your time
Instead, try to find a physical building in town painted in the colors of the provider you want. In bigger cities, this can often be a serious office with a waiting room, a guard, and air conditioning. In small villages, it's just a building with bars on the window and some competent people behind a desk while you stand outside.
Should I download the apps of Orange, Telma, or Airtel?
Yes, they make your life easier.
Is the internet blocked or monitored in Madagascar?
No, you're free to surf the web as you please in Madagascar. There's little to no internet surveillance.
As internet usage will undoubtedly increase in Madagascar over the coming decade, this, of course, might change.
However, when using my Airtel mobile data (both on my phone and tethered computer), I couldn't access the Orange Madagascar website. With WiFi, it worked fine. Interestingly, using Orange mobile data, visiting the Airtel Madagascar website is not a problem at all.
Should I download a VPN before going to Madagascar?
I think it's never a bad plan to have a VPN. Sometimes, foreign websites you might commonly use block traffic from certain countries. Madagascar can be one of these countries because web developers don't often think about the people that live here. Using a VPN might slow down your internet speed a little bit.
We use ExpressVPN and we're happy with it. If you want to try ExpressVPN for 30 days for free, you can sign up via this link. It's a referral link, so if you sign up I might, might, receive €8 from ExpressVPN for pointing you in their direction. Of course, this 30-day free trial isn't long enough if you're staying in Madagascar for 60 to 90 days as we intend to do.
Helpful post? Consider buying me some ranovola!
Bitcoin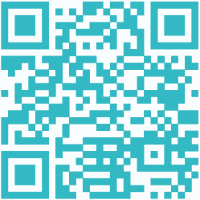 bc1q9a6w08a4gkx4gdvnh7w2vlkfzx4tlwfpfe6jm6
Open in wallet