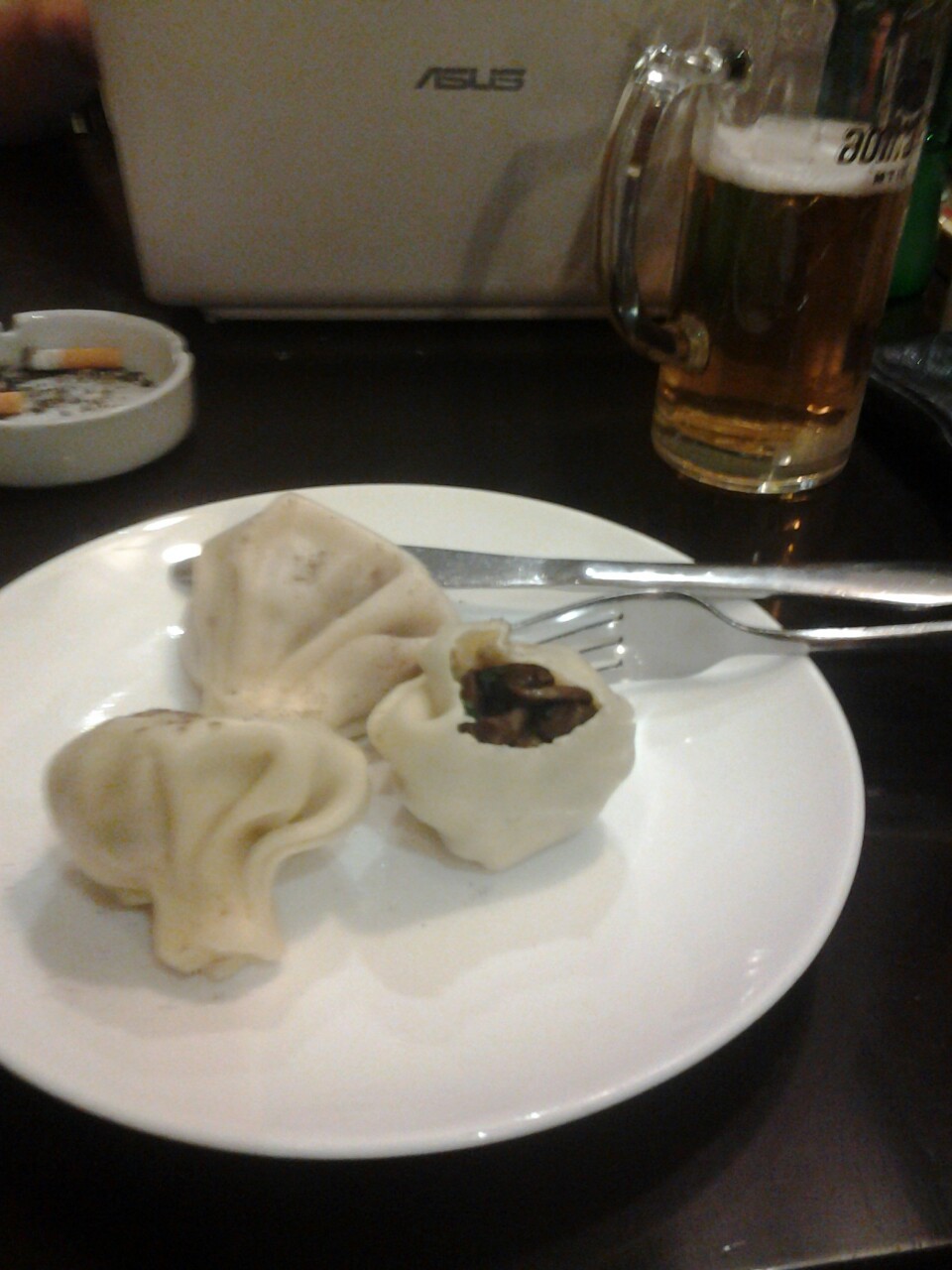 Khinkali is one example of the myriad of awesome food you can find in Georgia. Shrooms, cheese, potatoes, meat, and more are all represented in this dumpling. I ate these somewhere back in Tbilisi after hitchhiking around the eastern part of Georgia (Mtskheta-Mianeti and Kakheti—specifically in Tusheti) for a short while. I know my food photography leaves much to be desired, but my main reason besides the khinkali was to use their WiFi (next time, I'll simply get a Georgian SIM card to not be so dependent on restaurant WiFi). Food photography aside, just believe me when I say khinkali are scrumptious as hell!
I'm quite overjoyed to be back in Georgia and finally hitchhiking around the country. I visited Tbilisi for the first time on new years eve 2012/2013. Just for a three-day visit to my bestie's family in Tbilisi. I'd been aching to return since then. It's something I've seen in more travelers that have come to Georgia; they all want to come back, enjoy good company and wine, and stuff their faces with khinkali and khachapuri.
Fun fact: I don't think I ate khinkali during that first visit. But I ate a lot of other Georgian foods, of which the sauces were the most memorable thing. I'm a huge sauce fan. The food I hate the most is fish, which is not super omnipresent in Georgia either. And did I mention it's a cheese country? Any country that does cheese makes my head turn.
#thecountrynotthestate