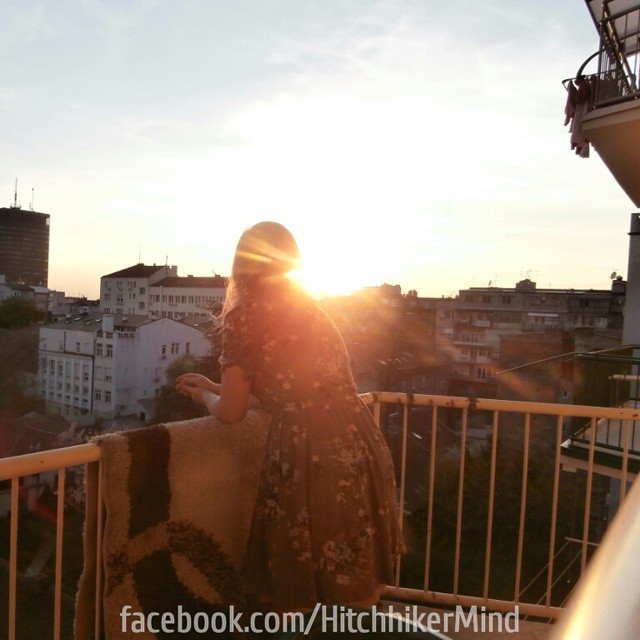 This free home in Belgrade has two balconies on opposite sides of the apartment. That makes it perfect for witnessing the Belgradian sunrise as well as a Belgradian sunset, such as this one. People on Instagram call these types of photos #sunsetporn. I'm not sure if I'm doing it right, not being great at photography but having a passion for pretty pictures nonetheless. I'm trying and occasionally improving. Mastering the self-timer is always the most important part of travel photography, methinks.
Spring is here on some of the days. I'm all giddy for where I'll travel once I leave this comfy and free home. There's something holding me back for now. Perhaps it's the comfort, but perhaps it's simply that Belgrade is extremely likable.
What's so nice about Belgrade? Well, it's cheap for one, especially if you enjoy vices such as smoking and drinking. It has a lot of interesting history. The people are of course great as well. Whenever I walk in the park on the sunnier spring days, someone usually strikes up a conversation.
If you haven't yet and would like to see where I'm taking life, come like my fairly new Facebook Page Mind of a Hitchhiker. There I will post updates from my trips and sometimes make announcements.
#Sunset in #Belgrade. #sunsetporn #travelphotography #travelporn #worldtravel #Serbia #balconyview (at Tašmajdan Park)