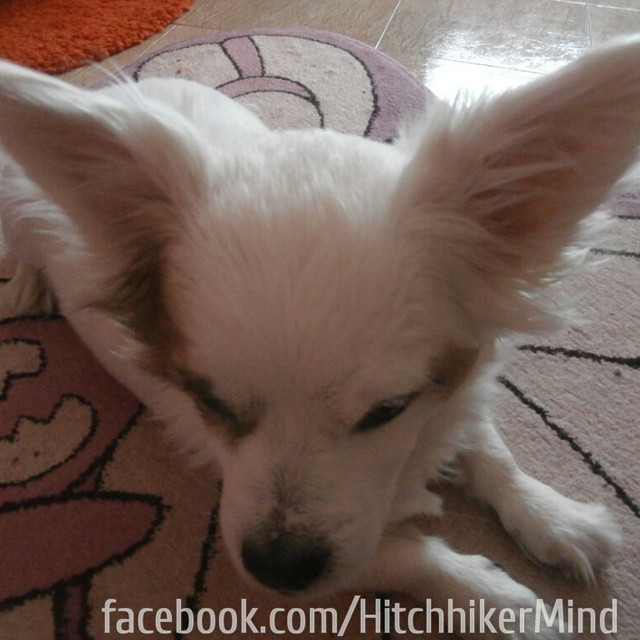 I love it when my CouchSurfing – spontaneous or official – have pets, such as dogs! Look at this adorably small dog of my host in Tiranë, Albania. It's so small and sweet and playful.
As you might know, I grew up with a dog named Ashley, who is now a bit old but still doing great. I also recently hitchhiked with the humongous dog of my drivers in Romania, which was nice because it was cold until I received dog cuddles. Though getting into a car with a dog present is always a little scary. Will the dog like me? Do they care about strangers? I know for a fact that my mom's dog would not appreciate sitting next to a stranger and does not want to be touched.
Of course, who could forget my most recent head-scritch affair with Aleksandra's dog Lu Lu, who is very big but very calm. Aleksandra also hitchhikes with Lu Lu, which I find incredibly cool but also logistically insane.
And then, let's not forget about the various stray dogs. Like this puppy in Hatay, Turkey, and these street pups in Sarajevo, Bosnia and Herzegovina. There were many stray dogs in Tbilisi, Georgia, but at least they have a TNR program there so you can see by their ear tag which dogs have been spayed or neutered. All dogs are beautiful and deserving of a loving home.
#dogsofinstagram #smalldog #cute