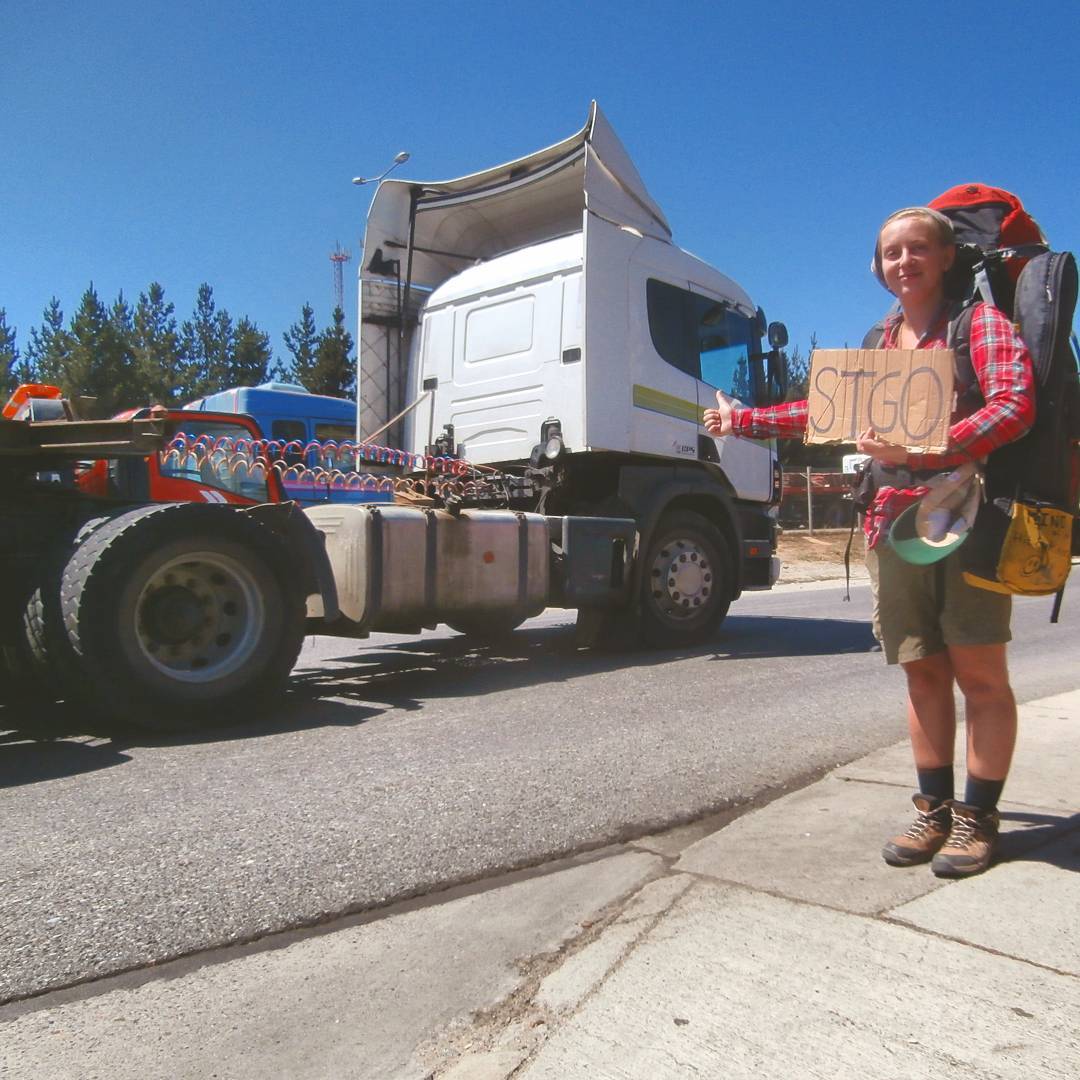 Hello from the road side! Your friendly neighborhood world-wide hitchhiker just arrived in Santiago de Chile, the capital city. To get here I hitchhiked an empty bus/van of sorts and met a guy who lived in Punta Arenas (close-ish to Antarctica and my goal going South) for 15 years. He was planning to just stay there for two months! I wonder if the same will happen to me…
We exchanged phone numbers so by the time I reach Punta Arenas I can give him a call and he can bring me in contact with a friend who lives there. I might have a host and a nice and warm place to stay inside, because Winter Is Coming to the southern hemisphere. I'd like to survive a little longer to visit Buenos Aires, Argentina's capital again after five years. It will be nostalgic!
The second ride I had with a guy in a mini truck transporting about 1000 liters of liquid chocolate for no apparent reason I could find. You should know that Chilean Spanish is regular Spanish on steroids (really fast) and with a lot of slang you've never heard about. I asked him about the "planta" he would drop the chocolate at, but the answer just flew by without my ears catching it.
On the outskirts of Santiago de Chile I hitchhiked a city bus for a few stops to get to the subway station. Even though it's a big city containing more than six million souls, people are very friendly to help a visitor find her way around, warning me for "ladrones" (thieves, or pickpockets in this case). The subway is easy to navigate and because of the lack of seats, many young people are sitting on the ground, listening to music and drawing beautiful things on a sketchpad.
I'll only be staying here shortly, but I'll be sure to make the most of my time here! Santiago is really a psychological midway achievement to hitchhike, as I have about as many kilometers left towards the South as I've done coming down from the North.