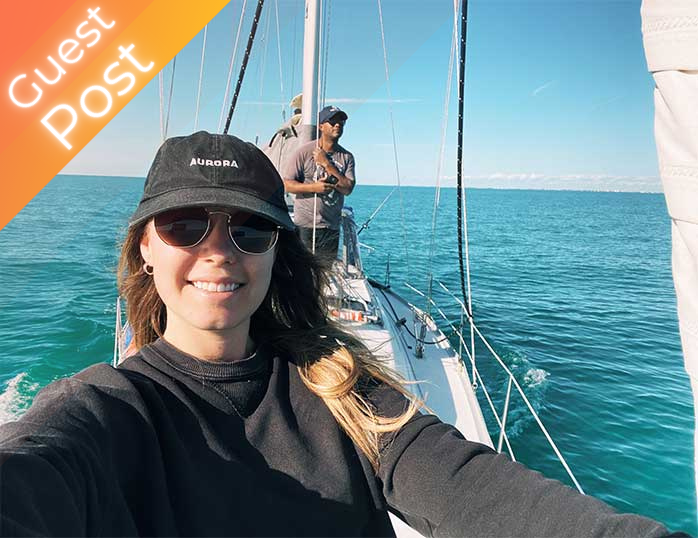 Sailing across an ocean is an adventure of a lifetime. Being able to harness the wind and current to get to a destination is something everybody should experience at least once.
I've taken many new crew members on my sailboats before on long ocean passages, and for the most part, they all enjoyed them. Some even have gone out and made a career out of sailing.
Although finding the right boat and Captain is where it can get a little tricky. In this article, I will tell you my secrets on finding these opportunities to have fun and stay safe.
What If I Don't Have Any Sailing Experience?
The reason most captains look for crew members is to help out on a watch schedule. When on a passage, someone needs to be in the cockpit 24 hours a day looking for other ships, floating debris, land, and keeping an eye on approaching weather.
These crew positions require no experience because the Captain will need to be woken up for he/her to take the corrective action. Essentially, you will solely be there as a set of eyeballs when the other crew members are sleeping or off watch. If you want to learn more, I am sure it will always be a pleasure for the Captain to teach you as they take a lot of pride in their role.
If you also know how to cook, then make sure you don't leave that information out. Able to handle cooking duties are always a big bonus in the Captain's eyes, and it will be brownie points for you. 😉
Here Are a Few Examples of What a Watch Entails On Your Shift:

Two crew passages (Captain + 1 crew) = 4 hours on watch, 4 hours off watch: This is less than ideal because the most you can sleep is 4 hours.

Three crew passages (Captain + 2 crews) = 4 hours on watch, 8 hours off watch: These are much better because you can at least get a full night's rest.

Four crew passages (Captain + 3 crews) = 3 hours on watch, 9 hours off watch: As you can see, the more crew members you have, the more enjoyable the passage will be.
What to Look For In a Sailboat and Crew
I'm going to start with the most typical crew post you may encounter when searching for your first passage. It will look something like this:
"Sydney to Whitsundays
I'm looking for a free-spirit type who wants to share adventures sailing the east coast of Australia. I prefer a female crew. (There's no hidden agenda! Apologies to any guys who may be interested in crewing – it's just that M-F is usually more harmonious on a yacht.)"
As you can imagine, this person isn't looking for a genuine crew member to help out with watches and daily chores. These types of posts are best to be avoided. Unfortunately, there are a lot of lonely sailors out there looking for a female companion.
Now you know what you should avoid. Let's talk about what would be a good opportunity to look into:
"Crew wanted for Queensland Coastal trip.
I am looking for one or two people to sail up the Queensland coastline. 40-foot sailing catamaran with four bedrooms and 4 x fridge freezers, internet wifi where available, water maker, see-through Kayak fishing, learn how to sail, BBQs, etc.

You would supply your own food and beverages. Cleaning is shared. We are a 40-year-old couple but young at heart and love music and having a couple of drinks. We will be visiting Double Island Point, Sandy Straights, and Fraser Island. No timeline as weather permitted only. Please message us for more details.

We look forward to hearing from you! Our next available leg will be from Gold coast to Tin can Bay approximately from 10th of January for about 2-4 weeks."
This post would be more promising. Couples that sail on Catamarans are usually very free-spirited people and have a love for the ocean. Another bonus advantage of crewing on a catamaran is typically you have your very own cabin, and there is a lot more space for everyone.
What Questions To Ask The Captain
I'll give you a few questions to ask a potential captain, so the passage is the right fit for you.
"How much experience do you have?"
In this question, you want to see if this person has done the same trip or similar trip in the past. Venturing on an offshore passage with someone who hasn't done it wouldn't be the safest idea.
"How many crew members will be on board?"
I wouldn't recommend going on a passage with only you and one other person if you have no experience.
"Can you provide me a name and contact info of some previous Crew?"
Asking this question is a great way to get the inside scoop on how your life will be onboard. If you can get two previous crew member's names, then that would be great. Reach out to them on any social platform and ask. Someone who will be offended by this question will give you a clue that they are not the right fit.
"What is expected of me?"
In this question, the Captain will layout the tasks they expect you to perform. Also, they will let you know if there are going to be shared expenses onboard. Many boats will expect you to share the cost of fuel, dockage, food, water, etc., while onboard.
"Can we have a Skype/video call?"
If you're comfortable, this is an excellent opportunity to have a friendly chat about anything. Doing so will give you a good idea of how the owners are and if it's a right fit for you. If you are in the same location, then going for a coffee or a drink is a great way to see if your personalities match.
These questions above aren't the only things to ask a captain/owner. If you're going to spend a considerable about of time with these people, then you want to make sure it's the right fit for you. Remember, you will be living in close quarters, and privacy can be minimal.
Places To Look For Crewing Opportunities
CrewBay.com
This platform is one of the most popular crewing sites available. CrewBay provides a free crewing service for both recreational and professional placements. They have a great user interface and a lot of crewing positions posted. All you will need is to create a profile to get in contact with the original posters. You may, however, browse the crewing opportunities without logging in.
Findacrew.net
This is another top-rated platform to find a crewing position. FindACrew.net has members from all around the world and it is a very active site with new positions coming out daily. They have both free and paid subscriptions. In my opinion, I would stick with the free option as the paid subscription doesn't offer many benefits for the added cost.
Facebook Groups
Facebook groups such as "Sailboat Hitchhikers and Crew Connection" and "Sailboat Crewfinder Worldwide" are an excellent place to look as well. Being able to go through the owners Facebook profile, will give you solid idea if this person is genuine or not. You may also look at other posts they have posted in the group or how they've interacted with other members of the group.
CrewSeekers.net
This is a well reputed platform but not a cheap option. You may browse through the postings without creating a profile. They usually post some of their opportunities on their Facebook page as well. However, to get in contact with the boat owner/Captain you will have to buy into their membership plans. There are a few membership plans to choose from.
Takeaways
I hope this article gives you a better understanding of what to expect or what to avoid when looking for a crewing position. Please take your time and gather as much information as you can before jumping into your first crewing position. 
Once you've found that awesome opportunity, you will need to know how to pack for a sailing trip. Big luggages and hard suitcases are usually not welcomed on board as well as black-soled shoes as they leave scuff marks on deck. Please check out UncensoredSailing.com to get helpful tips and download our getting started guide to sailing.
If you have any further questions, don't hesitate to leave a comment below. I will be more than happy to help you find an experience of a lifetime! 
Share this Article or Save it for Later!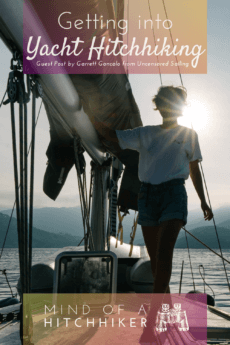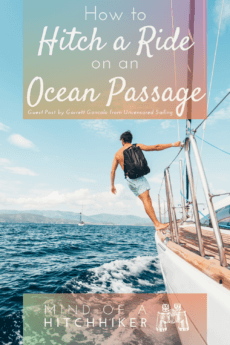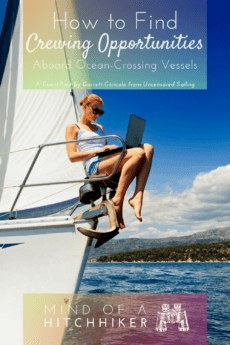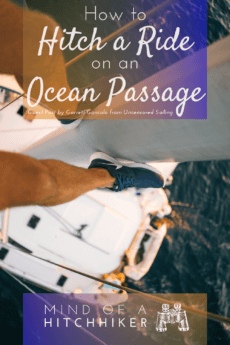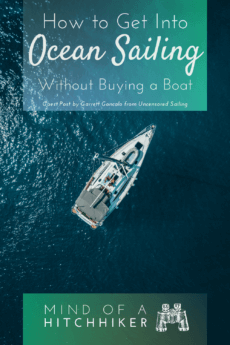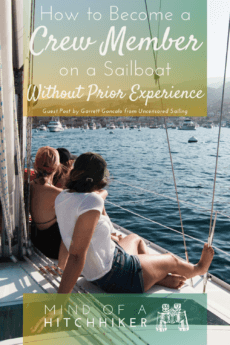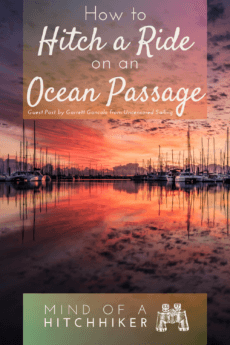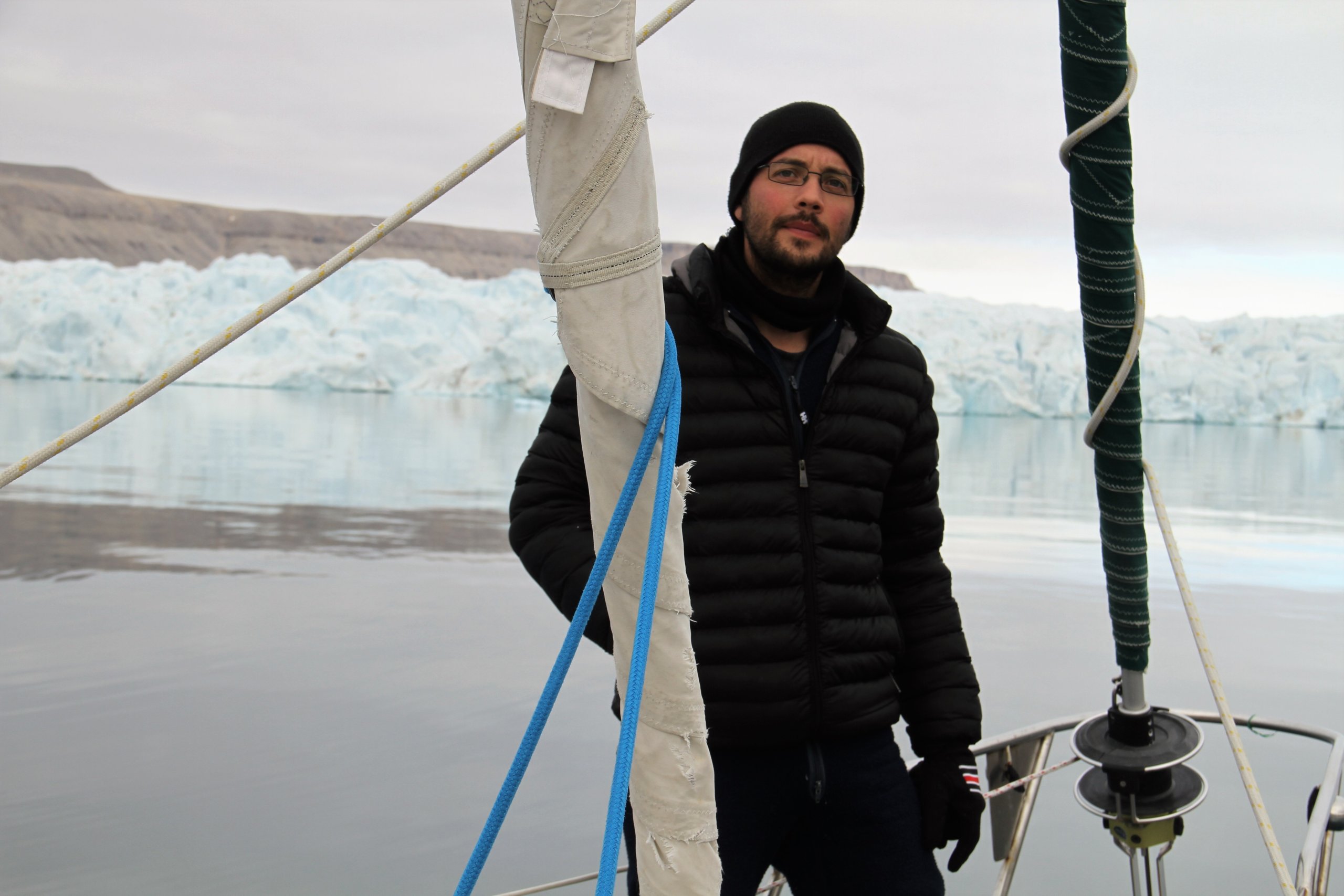 Garrett is a Sailboat Captain with over 20 000 nautical miles under his belt. He has sailed across the Pacific Ocean from Mexico to Australia, sailed the Caribbean and all the way up to Greenland and the Canadian Arctic. He shares his knowledge at uncensoredsailing.com.