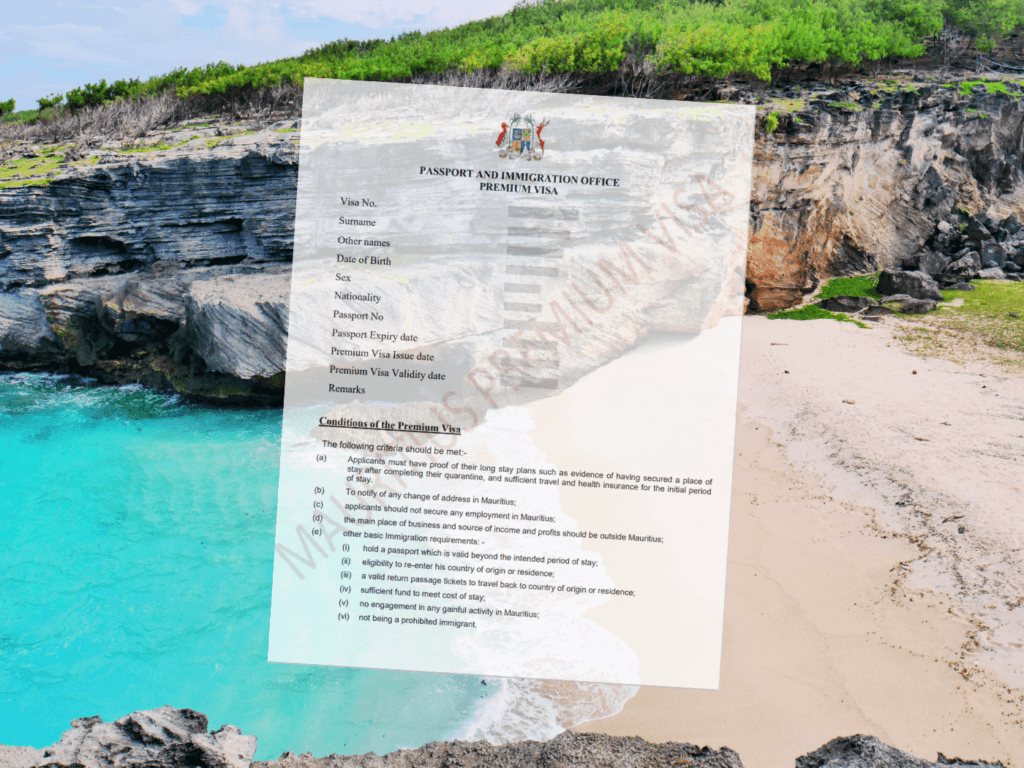 This article is about the (elusive) Mauritian Premium Visa, also known as the 'Digital Nomad Visa'. It is valid for 1 year. You can apply for it before you travel to Mauritius or while you're already in the country. You can only apply for this visa if you work online—this is not a tourist visa. To read about how to get the maximum days on your Mauritian tourist visa and how to get the 90-day tourist visa extension in Mauritius, visit the dedicated article.
What is the Premium Visa?
The Mauritian premium visa is a long-term visa that allows you to stay in Mauritius for up to 365 days. You are allowed to work while on this visa. As long as your work is online and your clients are not based in Mauritius. If you're not working but are simply filthy rich and retired, this visa is also for you. The visa is free of charge, though you must apply for it online and the processing takes some time.
The (presumed) reason for the Mauritian government to create this visa is the consequences of the COVID-19 pandemic. Mauritius is a country that is quite dependent on tourists who fly over for a week of holidays and then go home. That's two intercontinental flights in the timespan of a week for the majority of visitors (mainly Europeans).
This is a very unsustainable form of tourism for environmental reasons, but it became more pressing during the pandemic. To protect its own people, the Mauritian government would rather have visitors isolated for a week or more. A seven-day isolation period is incompatible with the horrors of short capitalist holidays. Also, this form of tourism encourages people to only spend money at expensive foreign-owned resorts that provide no value to Mauritians. Before the pandemic, it was quantity over quality, which also provided a constant trickle of new diseases into Mauritius. The economy of tourism had to change without changing the economy away from tourism.
So someone came up with the idea to attract people who want to stay longer in Mauritius. Such people will spend more money over a longer time, spend on the local economy, and do not mind a little isolation to make sure they don't spread diseases.
The only requirement is that you earn your money elsewhere or be rolling in money. You do not have to pay taxes in Mauritius unless you open a local bank account. This is a very good deal for digital nomads, who work online while traveling.
The premium visa is renewable beyond your first year. More info about that is in the FAQ below.
I'm Sold. How Do I Apply?
Via their website, which has a few nice graphics that make it look like an easy process. But before you visit their site and apply, know that there are two ways to go about it:
You're planning to go to Mauritius in the future and aren't in the country currently
You're already in Mauritius, you're either absolutely loaded or you work remotely, and you love it so much that you want to stay longer
We are the second category, so I will mostly talk about how to get the premium visa when you're already in Mauritius. But first, I'd like to point out some of the pitfalls. You'll encounter this graphic on the website, tap and hold the image to reveal the true nature of the application process:
1. Apply before coming to Mauritius
Just follow the steps of the second way down below, but do it from the comfort of wherever you are right now. You just need to book a ticket to Mauritius in addition to booking a ticket to leave Mauritius.
I'd like to use this section to point out one reason to not do it from outside of Mauritius: if you've never been here, you do not know yet if you'll like it enough to stay a year. That's why we didn't apply before visiting. We prefer not to hand over too much personal data to a government when we don't know yet if we like it. We assumed Mauritius would be very similar to Cabo Verde, which is a lovely place but I'm not sure if one year is too much. And before you visit, there's of course a chance you'll absolutely hate a place (it happens). At least it's free of charge.
That's it.
2. Applying from within Mauritius
First, we looked up what the required documents are on the premium visa application page. You can find the documents checklist here. Roughly speaking, there are 9 things you need:
Filled in premium visa application form (online, follow the link above). We chose 'business' premium visa over 'tourist' premium visa, more on that in the FAQ below
Copy of the identity page of your passport
Biometric passport photo (we took a sharp photo of one of our tiny photos)
Copy of your airline ticket to leave Mauritius (if you're applying from outside, also include your entry ticket). Return ticket must be placed more than 180 days after your entry date (otherwise they'll tell you to get the tourist visa extension). Note: your exit flight date is also the day your premium visa will end. If you're not sure about your exit date within the 365 days in Mauritius, book a flight for day 364 or 365. Make sure to book a ticket you can change the dates of (thanks for making that easier, covid!)
Proof of travel + health insurance coverage for your intended length of stay
Proof of accommodation for your intended length of stay. This one is tricky! You obviously will want to travel around the country, maybe even visit Rodrigues. While they're not as picky with the premium visa as they are with the tourist visa extension, there are two ways to go about it:

Have a hotel booking/rental contract (which doesn't need to be paid upfront) to upload. We did this and booked a hotel for 45 days (i.e. the maximum days Booking.com allows you to book ahead)
If you're renting directly from a local, you need to involve your host. They need to give you a letter of "sponsorship", proof of address, a copy of their Mauritian ID, or their residence permit if you're renting from a fellow foreigner. Note: not all hosts are open to helping you. We had a very unaccommodating host in La Gaulette and very accommodating ones in Quatre Bornes/Flic en Flac.

Proof of sufficient funds. This can be a bank statement of the last three months or proof of monthly income. Calculate that you'll need €1300 per person per month. So if you're sending over a bank statement, make sure there's at least €3900 in the picture per individual, even if that person is a dependent
Skip to 9. if you're solo traveling or traveling without a dependent. If you have a dependent (i.e. spouse or child who mooches off your funds), you'll need to upload the following documents:

Spouse: a marriage certificate in English/French (I applied as a dependent, see more info about the whole marriage thing below)
Crotch goblin: a birth certificate in English/French. If you're a solo parent trying to travel with your spawn, you'll need a letter of consent from the other parent or they'll call Interpol on you for child abduction. Fun for the whole family!

Any other documents the person reviewing your application may ask for. What does this mean? If they smell something fishy, they might ask you for your employment contract. Perhaps someone is obsessed with COVID-19 vaccination certificates. In the FAQ I'll go over how to answer these questions
Our Mauritian Premium Visa Application Experience
Applying
8th of February, 2022
After the immigration guy rejected our tourist visa extension application 24 days before our original 90-day tourist visa would expire, we panicked.
Of course, we could try to apply again for the tourist visa extension, but this was the event that finally convinced Jonas to try to apply for the Mauritian premium visa. I had tried to convince him to apply for it before. The main advantage of this visa is that we can apply from wherever without needing to pay a visit to the passport and immigration office in Port Louis. We'd like to avoid doing that again, thank you very much. Instead of the Mauritius Passport and Immigration Office (PIO), the Mauritius Economic Development Board (EDB) handles this.
But we needed more information. Jonas asked around in his digital nomad WhatsApp group. An Italian guy we would later meet in Rodrigues told us his story of how he managed to get it from within Mauritius. His main trouble was his application worker asking for his employment contract. But his main advantage is that he's doing remote work by himself. No partner, no dependent. The blissful life of solo travel.
We applied from our home in Quatre Bornes with Jonas as the main earner and me as the dependent spouse. We didn't have a marriage certificate to upload. If they rejected us over this, we would apply again but separately.
I took photos of our tiny pass photos and cropped them for the upload. Jonas gathered additional documents, such as a bank statement for the last month. Then Jonas created an account on the application website, filled everything in, uploaded everything, and sent it out.
Emailing back and forth with our application worker
The next day, we had an answer. The person handling our application sent two emails for our separate cases a few hours apart.
For Jonas, they wanted to have:
more accommodation details covering his duration of stay
a bank statement for the last three months, and
as he will work remotely, an employment contract from a non-Mauritian company
For me – the mooching dependent – the caseworker wanted to have:
same as above
same as above
and same as above
a copy of our marriage certificate
All these emails came to Jonas because the account is under his email address.
Jonas emailed them back in two separate email threads with the three documents. For the accommodation, he just resent the same booking for a hotel in Mauritius for 45 days. Booking.com doesn't allow you to book more days than that and honestly, booking it all the way for the end of November would have felt very silly. Jonas downloaded a bank statement for the past three months and uploaded that. For the employment contract, he uploaded some document from his company that has some official-looking stamps.
Now it was time for my email thread. Jonas sent the same three things. For the fourth requirement, Jonas looked at the requirements for the "sweetheart visa" that the EU issued during the pandemic to allow foreign partners to travel to the EU despite closed borders. He answered that we are together since 2015 and engaged since 2019. But we couldn't get married because of COVID-19. We added some tickets of proof of our long-term relationship and that was that.
After that, our caseworker went quiet for about three weeks.
Received!
Thursday, 3rd of March 2022
I was lying on the bed in our apartment in Flic en Flac while Jonas sat at his computer. I was doomscrolling on my phone about the Russian war that had turned into genocide of Ukrainians. Jonas clicked something on his computer and then said "Iris, come here. I think you want to see this."
I saw his email was open on his screen, and I thought this might be about the damn premium visa. But I was totally depressed and indifferent towards anything by now. Dissociatively, I got up, walked to the screen, and Jonas said "We got it. We got the damn premium visa."
"Great, so we can stay here while the nukes fall."
Then I crawled back onto the bed and continued to watch the horrors of corpses and bombings and fires and looters and screaming people.
Premium Visa FAQ
Pitfalls + How to troubleshoot them
No marriage certificate
Say you're engaged, but couldn't get married yet because of COVID-19. This is going to be the world's standard excuse for tardiness for the coming decade.
Proof of income
Say you're working for a company with a classified contract. You signed a non-disclosure agreement about talking about your work. Say that because the contract and the company are classified info, you can also not disclose how much money you earn.
Help! They asked for another document!
If your caseworker asks for another special document not mentioned here and you don't have it, don't fret. Just explain why you don't have something. In general, you're dealing with reasonable people who are flexible with the requirements.
There are two types of premium visas: business and tourist. They require the same documents, so we don't know the exact differences between them. However, we can infer that you'll need to show greater funds for the tourist premium visa since you won't be earning money (unless you receive a monthly pension).
We decided to go for the business one so that we don't have to share more info about our financial situation with the Mauritian government than we deem necessary. Also, it's just the category that most applies to our situation.
Update: the newest version of the form makes three distinctions: holiday, work remotely, retiree. For 'holiday', it still asks you for your monthly income, so this seems applicable for people doing a paid sabbatical. 'Retiree' speaks for itself. 'Work remotely' is still what applies best to our digital nomad situation.
Not if you don't open a bank account in Mauritius and put money in there. Also, your income in Mauritius must come from outside of Mauritius, otherwise, you'd need a work visa in Mauritius. As they say on the residency website:
"Mauritian-sourced income of a Premium Visa holder (e.g. emoluments for work performed remotely in Mauritius) will be taxed on a remittance basis. That money spent in Mauritius through the use of foreign credit or debit cards will not be deemed to have been remitted to Mauritius.
The holder of a Premium Visa will be liable to pay income tax on money brought and deposited in a bank account in Mauritius. As an additional facility, such bank deposits will not be subject to income tax if a declaration is made to the effect that the required tax has been paid thereon in his country of origin or residence."
So only the money you bring into Mauritius is taxed. Using your foreign card does not count as bringing money into Mauritius. So you pay income tax on the money you put in your Mauritian bank account. No Mauritian bank account, no income tax. Even with a Mauritian bank account, you don't pay income tax if you can prove that you already paid in another country (no risk of double taxation). And even if you'd do all those things, the first 325,000 Mauritian Rupees are untaxed. And even if you put that kind of money in a Mauritian bank, it will be taxed at 10-15%.
In summary, you'd have to try really hard to actually pay income tax in Mauritius.
I know a lot of you who just came from the corporate world think all of this just sounds too good to be true, but yes, this is the law in Mauritius.
Do I need a local accountant in Mauritius?
No.
No, you're not special. There are no 'luxury' perks to having a Mauritian premium visa. Though we did notice the immigration officer to Rodrigues changed his demeanor more positively when we pulled out our premium visas, I think this is mostly because it's a new and exciting thing and still a relatively rare thing to encounter on the job.
Since the premium visa has been around for only two years, this part of the program still changes a lot. Our Italian friend renewed his premium visa once already. However, he left the country for that and then came back. It was easier for him to reapply because he just handed in a fresh set of documents and mentioned he already had the premium visa before. Then the person handling your application knows you've already been approved once before.
Would it be possible to renew it from within Mauritius, practically staying in the country for two years? Assume yes, but perhaps call/email the EDB at +230 2033800 or at hpd@edbmauritius.org
Proof of vaccination against COVID-19 isn't required to apply for the visa. It is currently (April 2022 update) also not required to even be vaccinated to enter Mauritius, as long as you're willing to self-isolate for the first seven days. However, if you want to also experience Rodrigues, you'll absolutely need a COVID-19 vaccine.
The rules as of March 2022:
If you're vaccinated: no need to do a PCR test before boarding your flight to Mauritius. Upon arrival, a PCR/rapid antigen test will be conducted either at the airport or at your hotel. No news from your results means you tested negative
If you're unvaccinated: no need to do a PCR test before your flight. You'll be tested upon arrival to Mauritius. You must self-isolate for 7 days at your accommodation, after which you'll have to take a rapid antigen test (which you can buy at a local pharmacy). If you test negative, you're free to wander around Mauritius and mingle. Will this be monitored? Probably not if you're staying at a private accommodation instead of a hotel
According to our Italian friend, yes. He took a short trip outside of Mauritius and then came back on the same premium visa.
Yes and we did just that. Because the island conducts its own immigration policy, we still got a little nervous if Rodrigues would accept our Mauritian premium visas. We told the immigration officer before the flight that we intended to stay on Rodrigues for 3 months. He looked at our passport stamps and saw that we didn't have enough legal time in our already extended passport stamps. Then we said we are staying in Mauritius on the premium visa and handed that over to him. Despite the relative newness of this premium visa, he knew what it was and searched for it in the database. He couldn't find it at first, because we applied for the premium visa from within Mauritius. He asked us when we received the premium visa and we said on the 3rd of March. Then he found it.
Is Rodrigues a good place to work remotely? I think yes. You'll still have to make sure that your accommodation has a cell tower nearby for a strong internet signal. We decided to get an Emtel SIM card in addition to our My.T SIM card in Rodrigues for that double whammy.
Eh, I would assume so? These Mauritian territories are much harder to reach. You'd probably need to visit them on some sort of special expedition. Saint Brandon is actually not permanently settled and has neither a runway nor a harbor. You can visit them on very expensive deep-sea fishing trips from Mauritius (though I'm not sure if you'll land). Agaléga, has a population of about 300 people + the Indian military on the northern island. It has a runway and a port, but no regular flights. I'm assuming you can go there on the premium visa. If the internet will be good enough to work online? I don't know, but Agaléga only has My.T, not Emtel.
We haven't done this yet, so we don't know exactly. What we do know from our Italian friend that you should of course have your printed-out premium visa with you, but otherwise it's no big deal.
Our #1 application tip + any questions?
Our #1 tip for applying is to just upload those documents mentioned above and apply for it. You could try to ask more questions specific to your situation directly to the office itself, but chances are you'll just overcomplicate your application. We haven't heard of any rejections yet, although our sample size is small.
If you have any additional questions, you can comment below this article or see if your question has been answered in our Mauritius Digital Nomads Facebook group.
If you really want to ask more questions directly to the people, you can contact them here: call the Economic Development Board (EDB) at +230 2033800 or email them at hpd@edbmauritius.org. But don't tell me I didn't warn you!
Good info? Buy me a coffee from Cygangue, Rodrigues!
Bitcoin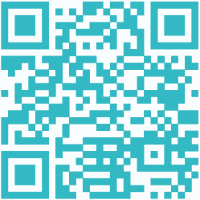 bc1q9a6w08a4gkx4gdvnh7w2vlkfzx4tlwfpfe6jm6
Open in wallet