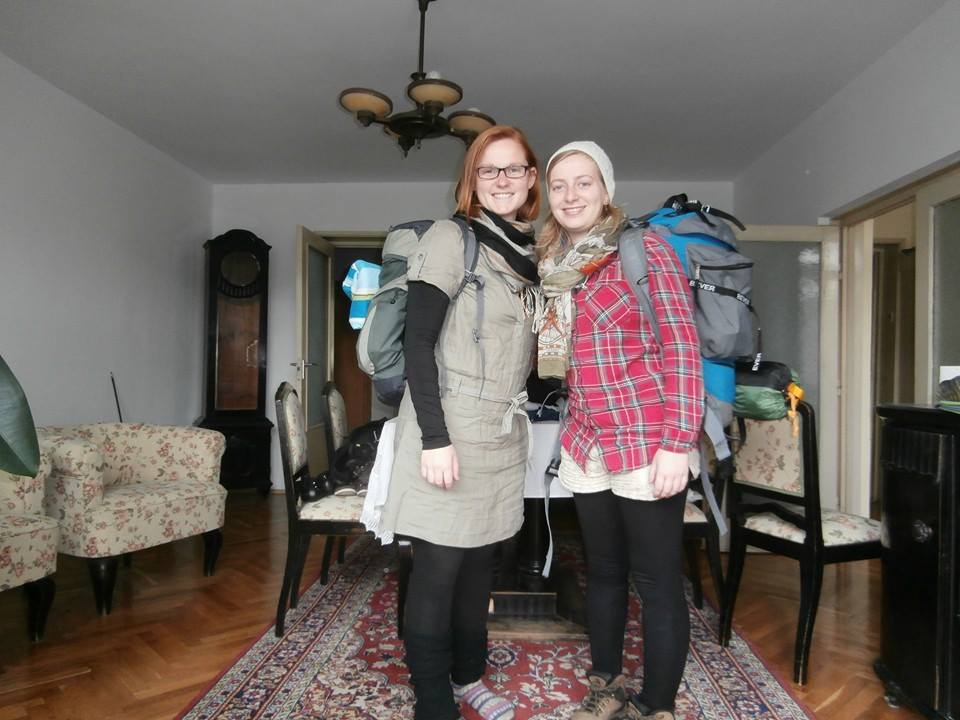 "Hey! I'm looking for a pub or some place with WiFi and beer at the small square so I can find a couchsurfing host. Do you know one?"

"Oh you can stay at my apartment! Do you speak German?"
Meet Adelheid, my most spontaneous couchsurfing host ever in Sibiu Romania! Two days of fun and hospitality
Did you know that Sibiu in Romania historically had a big German community? Their name is Rumäniendeutsche. Hence the German influences around town. It even has a German alternative name. Are you ready? It's Hermannstadt, I shit you not. That's honestly the most German name I've ever seen for a city.
In fact, my – most spontaneous and unexpected – host in Sibiu has a special story. She was born elsewhere in Romania as one of the Romanian Germans, then moved to Bavaria in Germany Now she's about my age and chose Sibiu for her Erasmus Student Exchange Program. I don't think she'll stay here after that program, but I find it wildly interesting that she is (or used to be?) a citizen here too.
Right now, I'm having a drink and a reading session in the Erasmus Bookshop and Café here in Sibiu. It's a book shop that specializes in German-language books here in this part of Romania's Transylvania.
Even though Bucharest wasn't as bad as people told me, I'm enjoying these smaller towns a lot more. They're very walkable and have a good vibe without the stresses of city people and life. It somehow stands out that there are so many happy people here.
(at Erasmus Büchercafe)