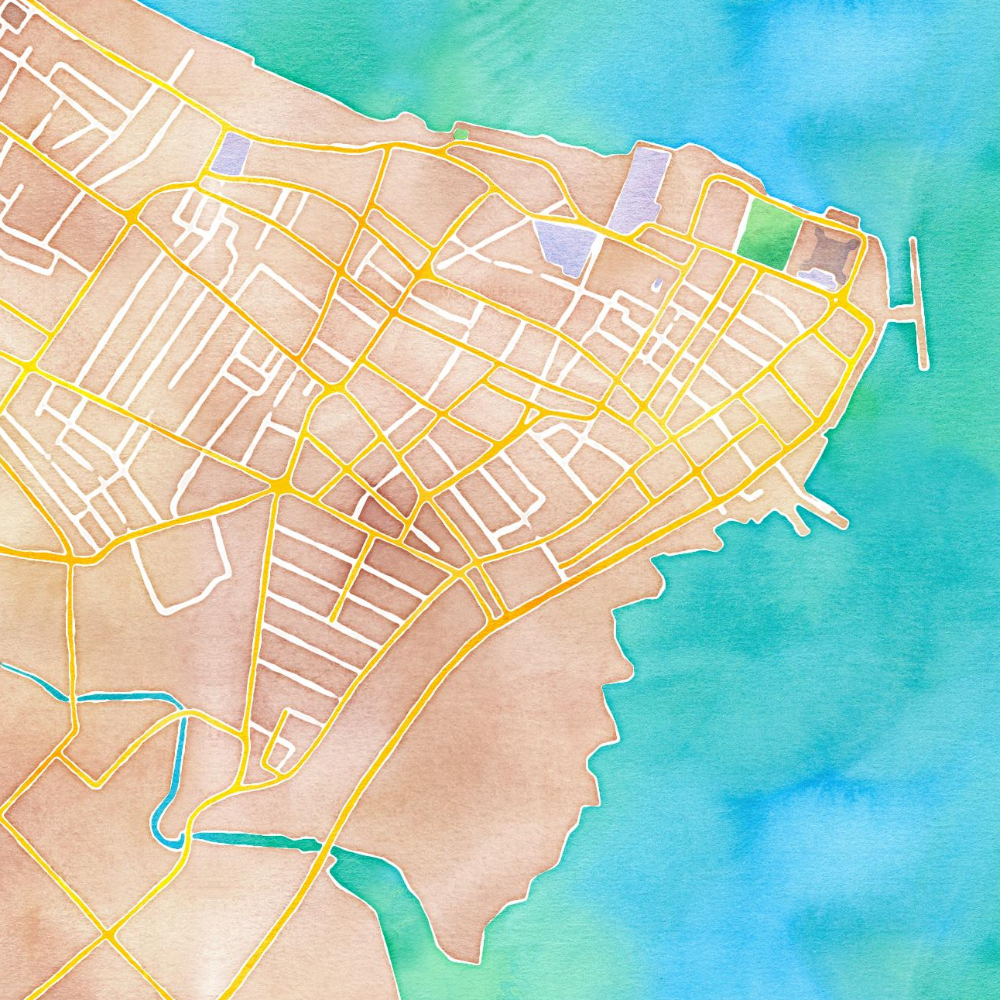 Before you judge our decision to stay in Malaysia and not 'repatriate' ourselves, scroll to the bottom to read our motivations for riding out the pandemic in Penang/George Town. If coronavirus statistics trigger your anxiety, this journal might not be for you. Also, I wrote this, so not everything here reflects Jonas' views.
My sources for Malaysia come from the trilingual news website Malaysia Kini, which has an excellent COVID-19 tracker which adds new functionality almost twice a week, and our elevator. My world stats come from the Johns Hopkins University COVID-19 Dashboard, which unfortunately keeps butchering country names. The Dutch stats come from the ESRI COVID-19 Hub. The watercolor maps come from maps.stamen.com.
Days since the start of the Movement Control Order (MCO): 76

Diary + Developments
Background: The Slow Encroachment
First of all: we want to do the right thing.
Jonas and I have been in Asia since the 31st of October, 2019—well before this shit went down. Our travel dates have been as followed:
Our canceled plans were to leave Malaysia overland to Singapore in April. We'd stay for one week in Singapore and then fly to Darwin in Australia for a two-week stay. From Australia, we'd take the flight to Dili in Timor-Leste, where we'd stay for a long time including over independence day. The plans beyond Timor-Leste were very vague, but we spoke of going to Indonesia, the Philippines, South Korea, Japan, Taiwan, Vietnam, Hong Kong, Macau, and Brunei—not per se in that order.
Q&A
Why Aren't You Repatriating Yourselves?
We don't have a home or a permanent address. This apartment in Penang is more 'home' than any place in the Netherlands or Germany. Wherever we'd go, we'd probably have to get an Airbnb and quarantine for 14 days upon arrival there. Honestly, that would just be a giant waste of everyone's time, money, and safety.
If I was in the Netherlands, I'd hope to visit my grandmothers on a biweekly basis. They're in their eighties and I would never forgive myself if I infected them. Jonas' grandmother in Germany is also at risk.
Malaysia has been a nice country so far with immensely friendly people in these trying times. Despite Europe being the epicenter of the epidemic in March, nobody has given us the stink eye or suspected us. Penang itself is a very diverse city where we've felt welcome.
We're afraid that if we'd take our governments upon their repatriation offer, we'd be split up and sent back to Germany AND the Netherlands instead of just one country. Perhaps that's irrational, but since we have no address and aren't contractually glued to one another, you never know what our governments would do to us.
By traveling, we're much more likely to catch and spread the virus, endangering good people all the way from Malaysia to Europe and anywhere in-between.
What Are Your Greatest Fears?
Catching the virus, being asymptomatic, and passing it on to a vulnerable person.
Catching the virus, having severe symptoms, suffering, requiring hospitalization, and adding to the pressure on Malaysia's health systems.
I don't want to give the Malaysian government any ideas, but it would be disastrous if they forced all foreigners who don't have a residency out of the country.
I'm afraid if we can't somehow extend our tourist visas here under these extraordinary circumstances. The normal rules are that we can stay in Malaysia for 90 days until late May, without the possibility of extension. We don't want to overstay our legal welcome here. We'd also love to avoid going into an immigration office since that seems like a high-risk place to catch the virus.
We rely heavily on food delivery services such as Foodpanda, Folo, and Grab. Our apartment (like many apartments) doesn't have a proper kitchen to do our own cooking. If food delivery services had to stop, we'd be quite fucked.
A very drastic escalation of measures, such as getting sealed into our homes completely.
An additional disaster, such as an earthquake hitting Penang or the region and taking out electricity and water.
The internet collapsing.