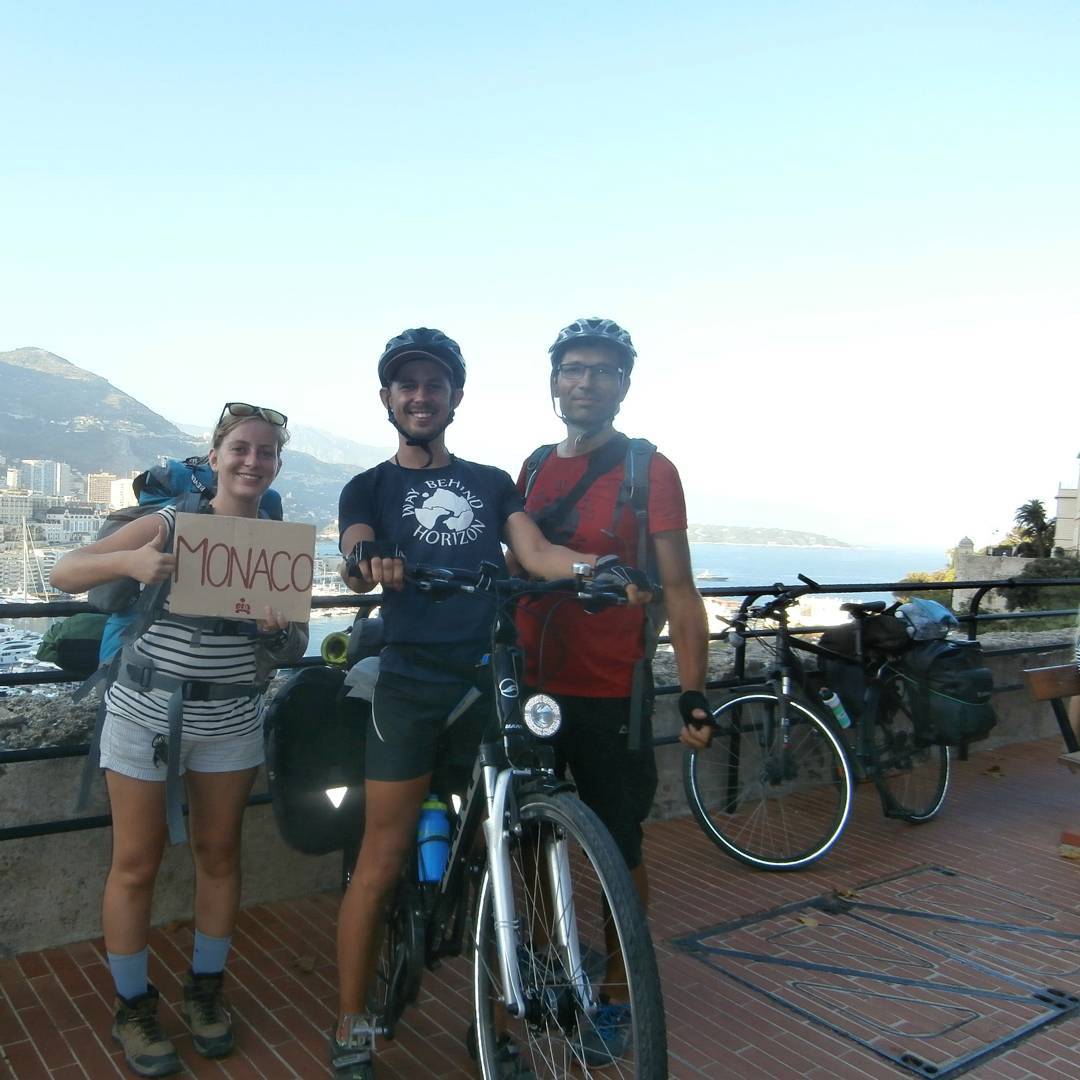 Besides meeting the newbie hitchhikers from Czechia yesterday here in Monaco, I also met these two cyclists from Poland who are doing a big European tour. I met them in the daytime when I felt more optimistic about adventure travel in Monaco and hadn't downed a beer yet. But I haven't seen any backpackers or that category of travelers since… Greece..! That was more than one month ago and suddenly I meet two duos in one day! That gives me some hope.
These guys also have a Facebook page (that I still need to find) but unless you speak Slavic, you can't follow much I guess.
Yesterday's attempt to enter the Monte Carlo casino or any other establishment for that matter failed drastically; people didn't allow us to enter anywhere with our backpacks. They even protested us sitting down at a terrace with our backpacks present. What can I say, Monaco is a tough place to please. There are too many rich folks and no money no love… I think even prostitutes get better treatment around town than meritorious travelers like these guys. I think they cycled right out of it after we parted ways.
So, who wants to open up a hostel in this place?!?
(at Monaco)