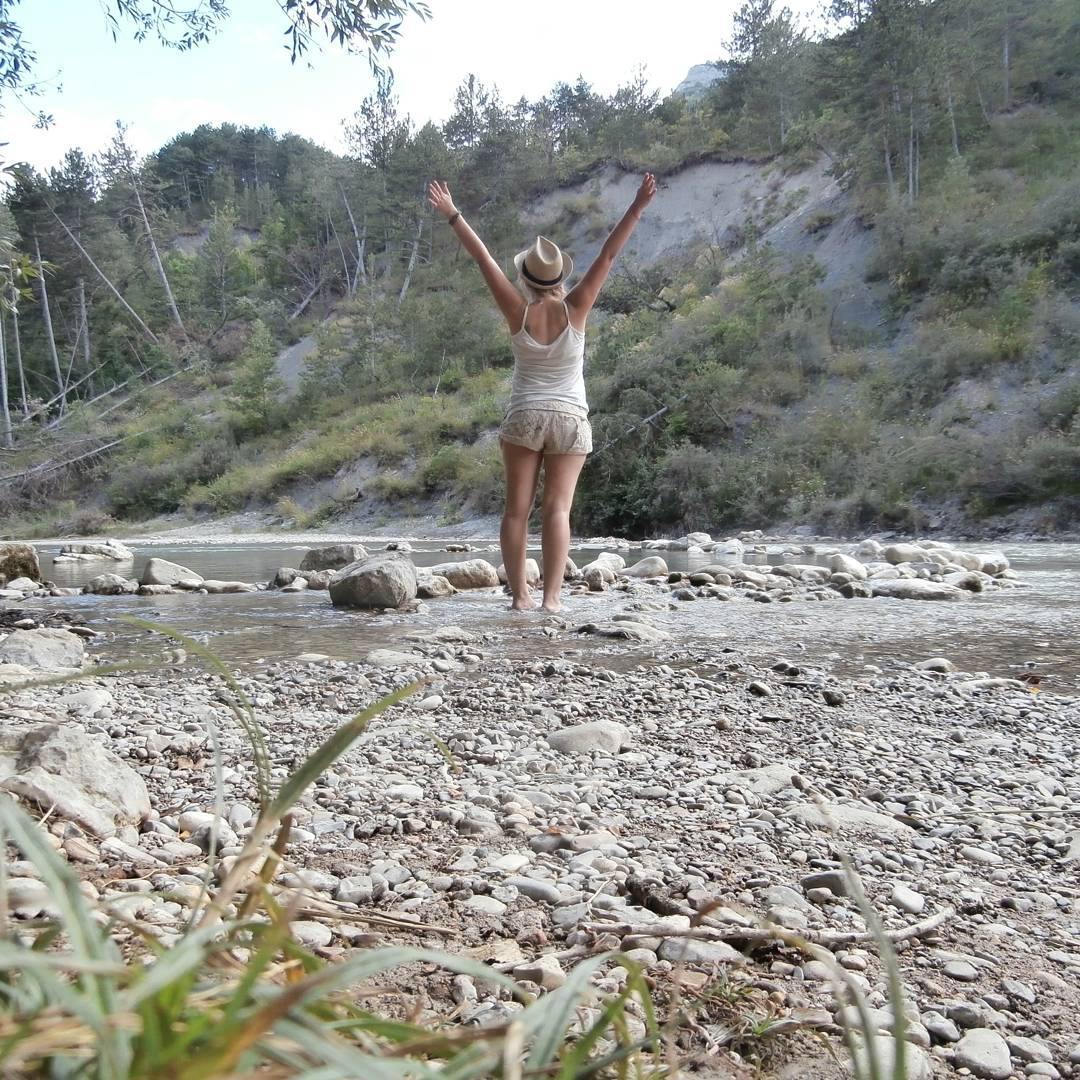 24! I'm currently celebrating my birthday with my mom, step-father, and dog in France at a campsite. I'm kind of couchsurfing their campsite, or squatting it? Heck, I don't know what to call it. We're in Die in the Drôme department of France. It's full of beautiful mountains and rivers. I think this is the 8th time or so I've celebrated my birthday in France; we used to go here almost every year when my sister and I were younger. So it's like the good old days with a Francophone gâteau d'anniversaire!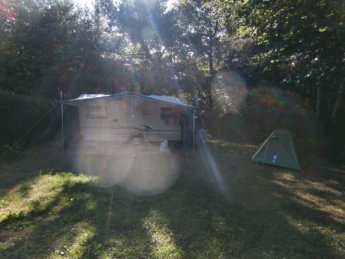 In recent years, I've spent my birthday abroad as well. It's kind of like a rule to me to always be away from the Netherlands when it's my birthday and new year's eve. Last year I was in the Tusheti/Akhmeta area of Georgia, the year before that in Kyiv, Ukraine while I was still a student. I think I celebrated my birthday in the Netherlands in 2012 before someone introduced me to hitchhiking, but in 2011 I was in Buenos Aires, Argentina.
Today we went shopping for gifts – perhaps more accurately: necessities – as I completely destroyed the pants in this picture after 19 months of travel. I wore these in winter with leggings and in summer like this. I got stuck with them climbing over fences and walking through bushes and shit.
But now… I HAVE NEW PANTS!! They're proper quick-dry hiking shorts with great pockets. Also, I finally have some cooking gear: an adorable tiny pot with an adorable cup. So I can prepare something hot and wholesome instead of eating raw stuff at the HitchGathering. So thank you, mom! 🙂 ❤️
That conference of hitchhikers will be held in the valley next to this one just 65 kilometers away. I'll have to travel from Die in the Drôme area to Saint-Laurent-du-Pape in the Ardèche. My folks will travel in a different direction, so they won't drive me to the HitchGathering. But I think it's great that our paths crossed. It also coincided perfectly with going to this hitchhiker's event. It's almost eerie how well this worked out!
#ouiouilavachequirit #hitchgathering2015 #hitchhiking #hitchyourfamily #croissant #speakfrenchtome #goodolddays #nostalgia #camping #ladrôme #syndicatdinitiative (at Domaine du Murier)