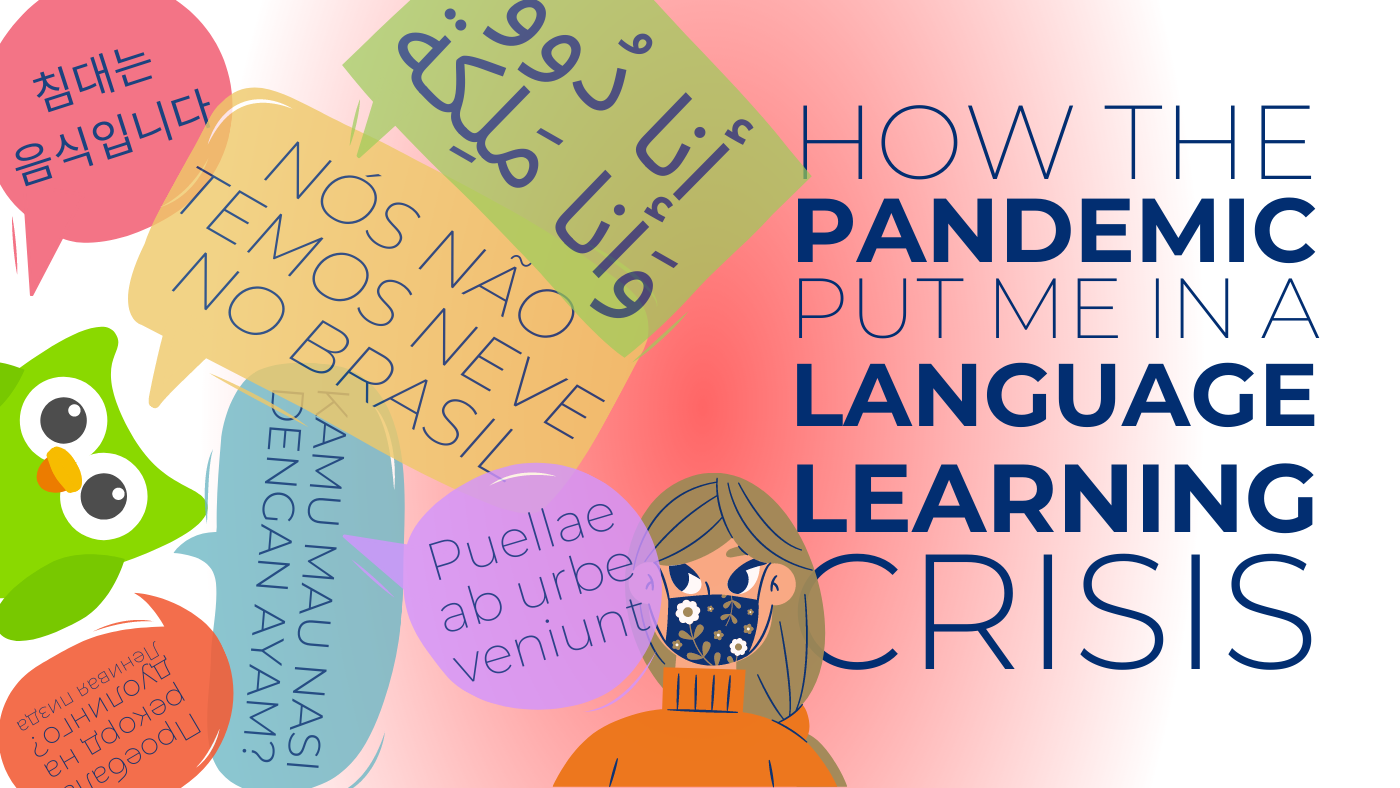 I wonder if any people who love language learning and traveling to speak to people feel the same?
Learning Portuguese for Timor-Leste
It's February 2020. I've been learning Portuguese on Duolingo for months already. And I picked up the pace again after traveling through Myanmar and losing my streak. I'm back in Thailand and Portuguese is useless here.
Why am I learning it? Because in a few months, we'll go to Timor-Leste. In that country, the two official languages are Portuguese and Tetum. The latter is based in part on colonizer language Portuguese combined with indigenous languages and Malay/Indonesian. Perhaps I'll also start Duolingo's Indonesian course at some point, but the goal is clear: be able to speak Portuguese confidently enough to pick up some Tetum by listening to locals. Make our lives easy. Have fun and stimulate the brain.
Since it was my dream to travel around Timor-Leste for an extended period of time, the communication burden would be on me.
The path was clear and I had a plan to follow. We still had to travel from Southern Thailand, Peninsular Malaysia, Singapore, and Darwin in north Australia to arrive in Timor-Leste's Dili. But there was a plan. A target.
Fast forward to March 16th, 2020. Malaysia announced its first lockdown, which would start two days later and last two weeks. If it would really last only two weeks, our plans would not be ruined. On March 19th, Australia closed its borders and put every country that's not Australia on the "do not travel" naughty list. Singapore closed its borders as well. While stuck in Penang, we scrambled to refund our Airbnbs and flights.
Timor-Leste was off the table and I immediately stopped learning Portuguese because it became irrelevant. This was the start of my language learning crisis that lasts to this day.
Korean: Denying I'm in a Language Learning Crisis
In the next months of lockdown in Penang, I tried picking up Indonesian because it's similar to Malay. But it felt a little offensive to just choose a closely related language instead of the real thing while in Malaysia. So I decided to return to my favorite child: Russian. The sounds were soothing for a while and it was nice, but the chances we'd travel to a Russophone area anytime soon were nil. So it felt useless at the same time.
Meanwhile, we started watching K-dramas—with subtitles, of course. The sounds were sweet little nothing and there was so much emotion in it. I'd tried learning the Korean alphabet back in Albania with my friend Dongbum, but I had NO IDEA about putting the letters together in one block to form syllable units. By now, at the ripe age of 28, I was ready to learn it. Another advantage of learning Korean I saw was that South Korea had very few active COVID-19 cases. Lots of people heralded the country as one with the most effective pandemic strategies. So in June 2020, I judged the chance that Korea would reopen for tourism among the highest.
This was naive. Meanwhile, I received lots of Korean tourism ads in my Facebook feed like this masterpiece. But they all had the hashtags #OurHeartsAreAlwaysOpen #MeetYouLater #TravelFromHome
Though I did learn the alphabet pretty well, learned basic things, and understood a few things in the K-dramas – like why the English subtitles already betray the big reveal of shocking information, while spoken Korean puts the dramatic surprise in the latter half of the sentence – it felt useless to invest so much time and energy in a language that I wasn't going to speak anytime soon. Except for when I shouted something at Bae Suzy or Hyun Bin when they did something stupid in Start-Up or Memories of the Alhambra.
Korea did open up for travelers at some point, but with a ridiculous price tag for the quarantine with no guarantee we could stay in the same hotel room. When I lost my Korean streak, my motivation also disappeared.
The Language Learning Frenzy
In the next many months, I did a wild number of things. I picked up Arabic again after I'd just sampled the alphabet a bit when the course came out. Then I quit it and did some Russian meddling from Spanish instead of English. I lost my week-long streak and took another break from language learning.
While rewatching the entire Game of Thrones series, I contemplated doing High Valyrian on Duolingo. For kicks. But I didn't touch it.
I touched some Portuguese again. Opened my Hungarian session just to look at how far I'd come with that during the kayak trip (not far), then exited and returned to Russian. Lost my streak again. Ugh. Then I did the entire first level of Latin just to prove to myself that I hadn't forgotten my six whole-ass years of Latin in high school.
Due By Dubai: Arabic was Long Overdue
By early January 2021, Jonas and I were planning to travel around Peninsular Malaysia a little before leaving on the 15th of March to another country, yet to be determined. Then on the 12th of January, Malaysia went into its second lockdown. Shit.
We sped up the timeline of leaving Malaysia to the end of January when we flew out of Kuala Lumpur to Dubai in the United Arab Emirates. I was apprehensive of the flight getting canceled, so I only picked up Arabic on Duolingo a week before departure.
I'd taken a short course in Arabic at university back in 2011 or something like that. Though it had been a lot of fun to hang out with the many Saudi students at Maastricht University, I had not learned a whole lot. That's why I also couldn't really read the similar-not-the-same alphabet in Iran when I was hitchhiking there in 2014. I'd been waiting for Arabic and/or Farsi to enter the realm of Duolingo courses. But first came Russian, which kept me soothed for many, many years.
Finally, after many years of waiting for the right time, I started learning Arabic seriously. Arabic is one of the core languages that I have wanted to learn in my life, alongside Russian and Spanish. My satellite languages – i.e. that I want to learn a bit to get around in – are Portuguese, Farsi, Turkish, Chinese, Korean, and Swahili, along with any other languages/dialects that I want to learn based on future necessity and curiosity. I'm not counting any of the languages I've already spent significant time on in my life, such as French, German, English, Ancient Greek, and my crappy Dutch.
And learning the Arabic alphabet consistently and seriously was a blessed moment in time. I felt like I was finally doing something that I wanted to do that made sense. I topped the leaderboard once in Duolingo while on Arabic and I started reading things out loud on the streets of Sharjah and the menus of Ras al Khaimah.
But I couldn't speak to any people because it's a pandemic and everyone sees us as tourists so they automatically speak English to us. And I'm heckin' shy these days. Only a handful of times I could say words to people. In the UAE's second-biggest mosque, I could impress the tour guide with my pronunciations since I'd learned what a 'hard H' sounds like.
Nevertheless, I felt that my language learning crisis had passed.
After the UAE: What Language to Learn Next?
Our three months in the UAE are coming to an end. We need to pick the next country to travel to. The UAE is becoming too hot to handle and we'd love to go to a place that's colder. But I'd love to continue learning Arabic and finally speak it to some people. But Arabophone countries that are not too hot in May/June/July are in short supply. Especially during a pandemic when most borders are closed. We also need to go to a country where we can stay a minimum of 60 days to make it worth our while.
That leaves Jordan and Lebanon.
But we don't pick the next place to travel to only on which language I'm learning. There are so many other factors, like the number of PCR tests required, Ramadan, the potential for onward travel, etcetera.
It turns out that Russian might be my best bet for the future, because Uzbekistan, Kyrgyzstan, and Cyprus are open. Turkish would also be good for these countries, but it might feel similar to my Malay/Indonesian dilemma when I could learn Kyrgyz or Uzbek instead. But where can you learn the languages of the Stans online?
Back to Russian
After checking the brand new Yiddish course out of curiosity, I'm now back to learning Russian. It's not going well so far and I'm having trouble finding my motivation. I also installed Busuu for Russian on my phone to learn via a different platform. Busuu had been total crap for Arabic because they didn't even go through the alphabet before telling me I should be able to read entire phrases. Perhaps Busuu is great for when you already know some Arabic.
I'm happy to be back with my Russian bae, but I still can't shake the feeling that I've wasted an entire year of 'young' brain on inconsistent language learning.
So far, my Russian peaked when I had hitchhiked around Belarus and then took a course in Russian at university at the end of 2018. I hope that when I travel in the Russophone areas, I'll finally break through my language learning plateau and reach new levels. With the help of that green owl, of course.
Thank you for reading!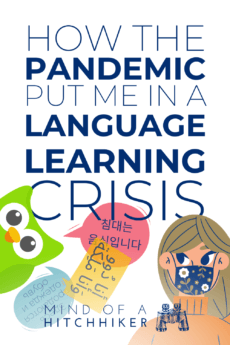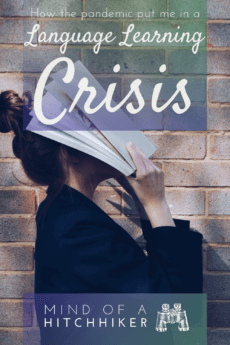 Photo by Siora Photography on Unsplash