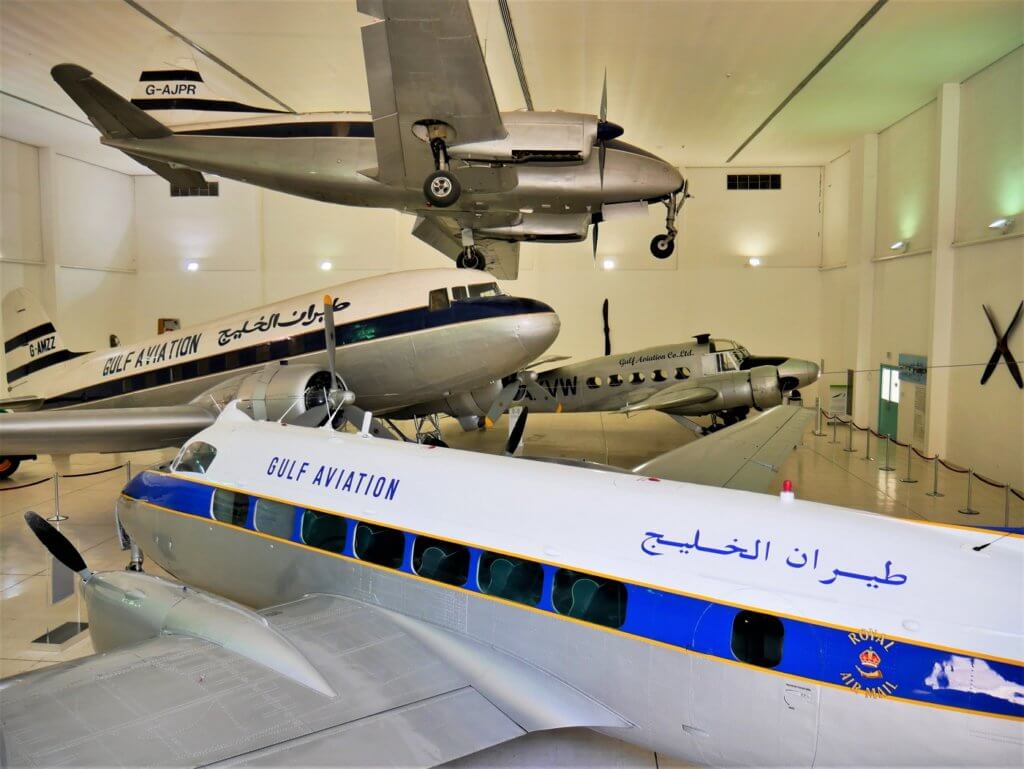 On the 21st of April, 2021 we visited Al Mahatta Museum in Sharjah. The nearby King Abdul Aziz Street is the former runway of Sharjah's old airport (RAF Sharjah).
There's an Abandoned Airport in the Middle of Sharjah
You might already know that I really love visiting abandoned airports. Same for abandoned aircraft, which you can often find there. So when Jonas told me that there's an abandoned airport right in my favorite city in the UAE, I knew I needed to go. The thing is, Sharjah's appetite for growth already devoured this airport's runway whole. It has been this way for a long time. But I wanted to know exactly where the airport runway was. So we visited the museum that's dedicated to Sharjah's abandoned airport—and more: Al Mahatta Museum (متحف المحطة).
The first time we went to the museum on April 20th, we walked from our hotel in Sharjah. In late April on the Arabian Peninsula during Ramadan, this proved a mistake; we were way too warm and I was way too dressed. I was hoping for the sweet relief of aircon inside the museum. Though we wanted to take a big gulp of water, we were in public and that's not done during Ramadan here.
Once we hit King Abdul Aziz Street, we could see that this once was a runway, with the prior knowledge that it once was. Jonas told me it had been managed by the RAF—yep, the British sky warriors. As tall buildings now line the avenue, seeing the straightness of a runway requires a lot of imagination.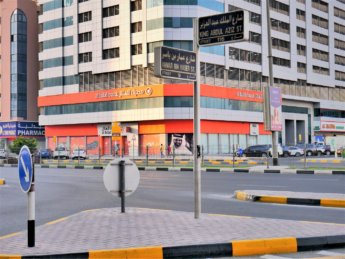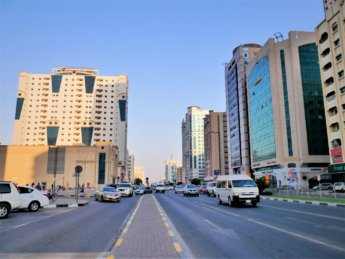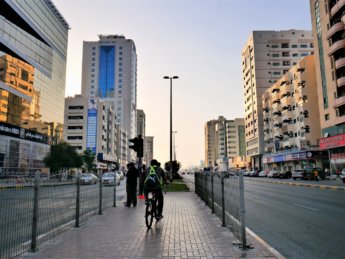 Jonas had researched the opening times, but we came by during Ramadan and COVID-19, so of course, the opening times were off. Afternoon or evening visits were not on the table for this museum.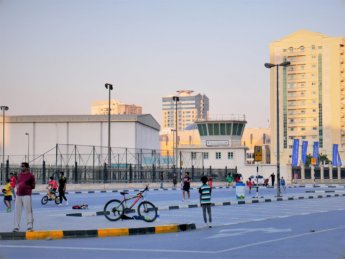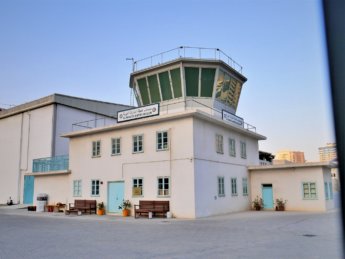 Our Second Try Visiting Al Mahatta Museum
The next morning, we returned. This time we took a taxi. The driver knew where the museum was and told us it was "too close", which is a fair assessment. We made excuses that the weather's too hot, but I wondered why we feel the need to explain ourselves. The fare almost never goes above the minimum commitment for every ride within Sharjah.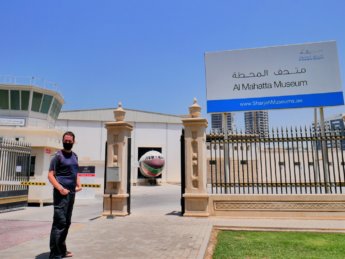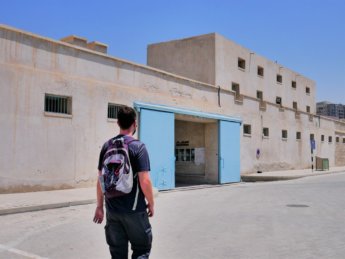 The gate of Al Mahatta Museum was wide open this time. Jonas got tickets and I stared at the map of the museum. We thought we could wander around the museum freely, but someone ushered us toward the hangar with the airplanes. This is the main highlight of the Al Mahatta Museum. A guy opened the door for us and then told us not to touch anything because of covid. Okay.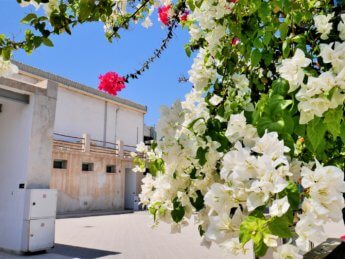 Cockpit Memories
The hangar contains like eight planes in various stages of chopped-up-ness. Most of them are really old models that you can't fly anymore today, or simply wouldn't want to get into. There were vintage photos of airplanes with too many people squatting on the wings. Really cool stuff. There are two half-planes where you can walk in and check out the cockpit with a flight map of the Peloponnese.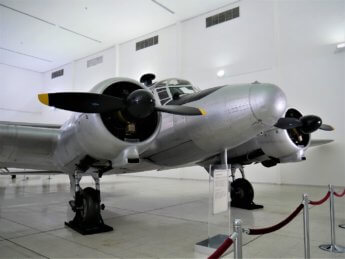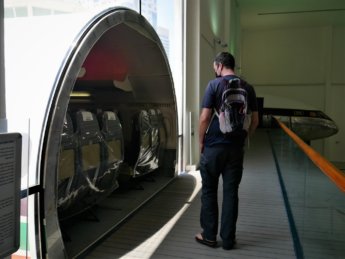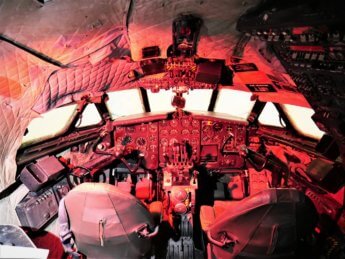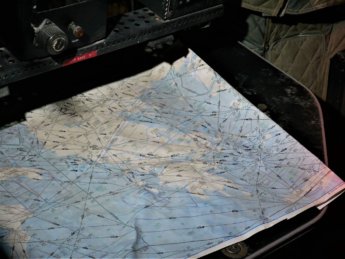 That experience of seeing the many, many buttons and switches in the cockpit brought us to our most interesting topic of the day: how long has it been for the both of us since we last set foot in a cockpit in-flight?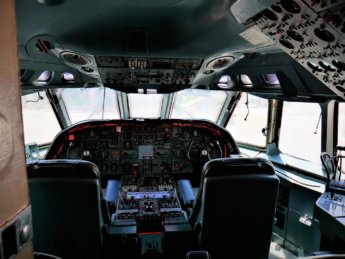 My first experience was when I was four years old and flew with my grandma to Tenerife in the Canary Islands. I think I did it once more after that, or I'm mixing the memories. Ultra-feminine stewardesses walked me to the front of the plane with some other kids, where another stewardess would hang out with the two male pilots. I couldn't really see anything through the windshield because I was (am) heckin' small. Jonas also remembers doing this when he was young.
Today, one 9/11 and one Germanwings Flight 9525 later, we're both horrified at the thought of letting FUCKING CHILDREN in the cockpit. I know that most buttons in the cockpit don't actually affect the flight at all, but still, the risk is too great to let little snot-faced shitheads that throw a tantrum at the word 'no' anywhere near the damn cockpit. This is wilder than smoking on planes.
Now I know what you're thinking: Iris, you never pass an opportunity to dunk on kids. And you'd be right.
At the same time, – with the risk of sounding nostalgic – I do like the thought that one day, not too long ago, people trusted one another enough to let children have this kind of experience. It actually is something I vaguely remember and it made me very happy. And it makes me sad the youth of today – or those who can only afford to fly today because of lagging development – will not have that experience.
But also, I remember throwing a massive tantrum on that flight to Tenerife. I screamed and bullied my way into making a flight attendant give me her hat and kerchief so I could hand out peanuts to other passengers. They were not amused. Some of them might have justifiably thought "Children don't belong on planes. I'd pay good money to not have children on my flight. Ban children."
Like all children, I was sociopathically oblivious to other people's suffering. That's why I think this is the time and the place to apologize for having been a child. On a plane. I am sorry and I will never do it again.
A Hangar Full of History + Hallway of Old Photos and Models
Out of the cockpit and back into the hangar, the guy came to us to show us the planes but also keep an eye on us. No touching. Got it.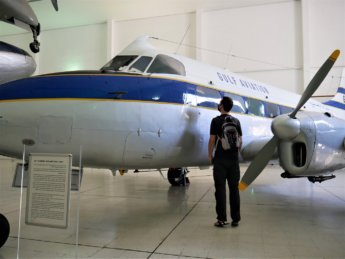 The hangar fits so many planes. There is one suspended from the ceiling. Altogether, they form a complex jigsaw puzzle that I'm glad I wasn't responsible for. Not all of them have a history with 'Sharjah Old Airport' (aka 'RAF Sharjah') but came into the possession of the museum through Sharjah's royal family or other ways. The maps on the walls show the old air routes for mail planes from when British Airways still went by the name 'Imperial Airways'. The same days when Yangon went by 'Rangoon', Jakarta by 'Batavia', and Mumbai by 'Bombay'. We walked out of the hangar with the guy to a hallway with an exhibition on a smaller scale.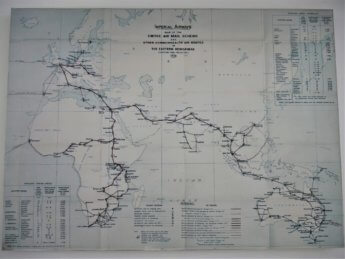 RAF Sharjah was the first in the region and established in 1932. Yes, it's in the Trucial State/Emirate of Sharjah and not in Dubai where the future UAE would see the power of kerosene and aviation to become a major hub. Sharjah was only a coastal city back then, and the current location of the airport was a salt flat. All they had to do is make it a smooth landing strip. It served as an Imperial Airlines hub and RAF airbase for many years. Planes needed to make an overnight stop for refueling and maintenance on their long flights to Australia.
The main terminal complex is a fort/rest house and a few generations of newer buildings were later added, like the cute control tower. It's a medley. In 1970, not long before the Trucial States became the UAE, Sharjah City had grown so much that it was time to build Sharjah International Airport far outside the city. RAF Sharjah had served its purpose and the new airport came into use in 1977.
The long hallway had incredible pictures from the olden days, wacky airplane models, and a model of the terminal building you're walking in.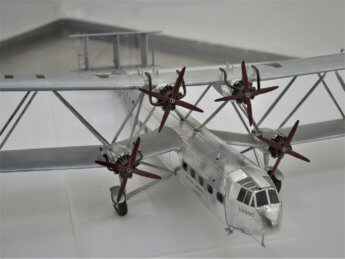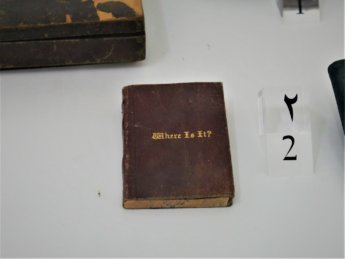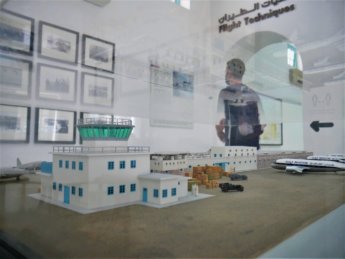 Toward the end of the hallway, we'd gone into the jet era and there was a model of a jet engine that our guy could turn on for a few seconds to show how its interior works. Since Jonas is the engineer, I asked him if he understood how it works. It always makes me feel better when he says he also hasn't the foggiest.
Advertising Other Sharjah Museums + More Exhibitions
The next section felt like the last exhibition before the end of the museum. We'd gone through it very slowly and I felt my feet tiring and my throat yearning for water. This section was basically an ad for all the other museums within the emirate of Sharjah. We recognized about 90% of them and have visited about 10% of them all, including the Museum of Islamic Civilization and the Fort Museum of Khor Fakkan.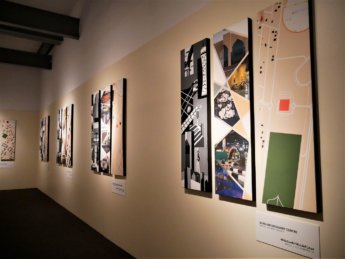 This is where our main man said goodbye to return to the hangar. Another guy showed up and, ahem, piloted us through the next sections. This was about the miracle of flight and how long this capability has been part of this planet. It starts with fossils, followed by models of pterodactyl dinosaurs. Then moves on to more familiar animals such as bugs and taxidermied birds.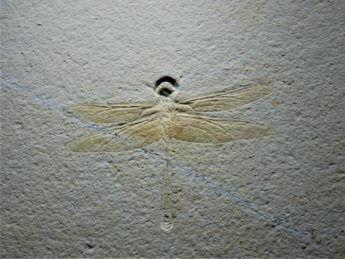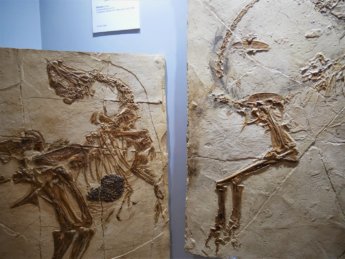 Then there are the early attempts at flight by fellow humans. The famous contraptions of Leonardo Da Vinci have their spotlight. I was very happy to read about a scientist I'd never heard of before called Abbas bin Firnas, from Al-Andalus (Andalucía). Apparently, in the year 825, he sort of parachuted/glided from the minaret of the Great Mosque of Córdoba in a cape with a frame contraption. The experiment was a success and he was "only slightly hurt". Legend has it that he did it again, for science, some 55 years later. Disappointingly but not surprisingly, that attempt resulted in a broken spine. Ouch.
It moves quickly to balloons, planes, helicopters, and rockets. My energy is up, so we walk through the last part of the museum rather quickly. It's about Air Arabia, which is a budget airline that has its home base at Sharjah International Airport. Though I wanted to fly from Sharjah International Airport to leave the UAE, there weren't any relevant flights for us from there to other countries at the end of our stay. The flight map of Air Arabia with all its destinations piqued my curiosity. Then I remembered that COVID-19 basically rendered many of these routes void or unreliable.
Before we could leave, the guy of this section wanted us to fill in the questionnaire of our experiences. I don't think he would have let us out if we hadn't dutifully scanned the QR-code and filled in the 30-second questionnaire. We snapped some more pictures of the courtyard and analyzed the map of the museum. The flight simulator section and several other touchy sections weren't open.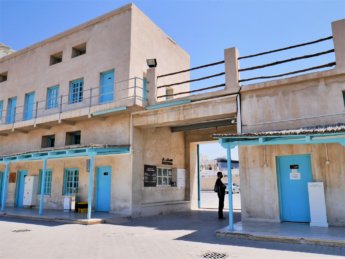 We took a taxi back home in the midday heat, driving over King Abdul Aziz Street. One more time. We had a great time at Al Mahatta Museum.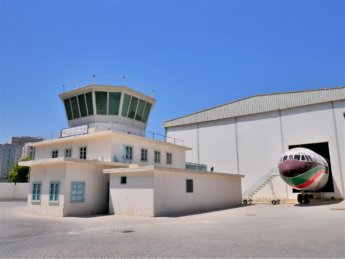 How to Visit Al Mahatta Museum?
Here are the things you'll need to know before you go:
Opening times outside of Ramadan and COVID-19: Saturday to Thursday from 9:00 till 20:00. Friday: 16:00 till 20:00
Opening times during Ramadan: Saturday to Thursday open from 9:00 till 14:00. Closed on Fridays
Hours needed to visit: about 1.5 hours for a good visit, longer for a thorough visit. Without COVID-19 there are more things open like the flight simulator
Entry fee: AED 10 per person
Is it worth visiting Al Mahatta Museum? Yes, absolutely
Any special days? Every year is the "UAE civil aviation day" on the 5th of October. It marks the day the first aircraft ever landed here at Al Mahatta Airport in Sharjah in 1932
Map of the Former Runway on Today's Sharjah
Save for Later? Share these