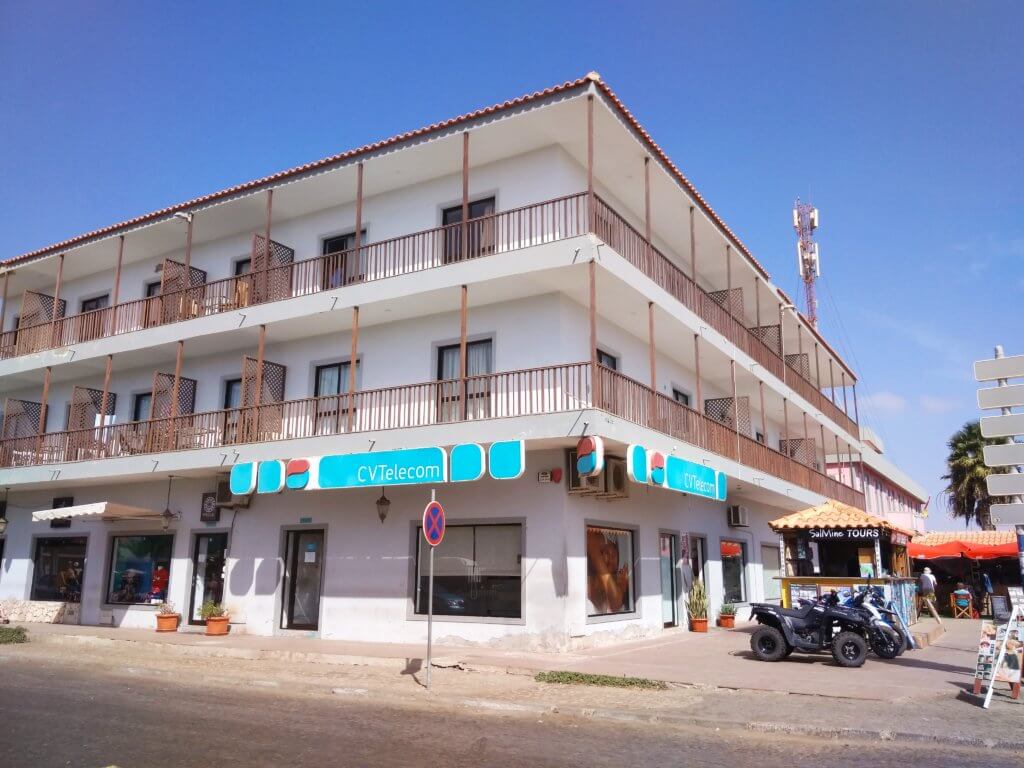 Just looking for the steps on getting your SIM card in Cabo Verde? Click here to scroll down. Prices are up-to-date as of January 2019. By the way, the country code for Cabo Verde is +238
Why do I need a local SIM card in Cabo Verde?
In many countries, it's a good idea to get a local SIM card. This way you have internet on the go, and don't pay outrageous prices on your foreign SIM. On 15th of January, I arrived in the Republic of Cabo Verde, an island group in the Atlantic Ocean and part of the African continent. Here it's Extra Relevant™ to get a local SIM, as (1) the first place I stayed at didn't have WiFi included, (2) public areas like cafés often don't offer WiFi, (3) my Dutch Lebara SIM welcomed me with "Cost of using data is €9/MB", and (4) I intend to stay here the maximum amount of days they let me, which will either be 30 or 90 days. Getting a local SIM card with internet became really urgent in the first 24 hours when I hadn't sent out an update to family, friends, and followers yet!
Finding a Provider
With help of my partner, our research concluded that CVTelecom's 'CVMóvel' is the best SIM card in Cabo Verde. They have the best coverage – which is really important as I intend to go to a lot of remote areas – and quite good prices. If you want to check whether there's reception where you're going, here's a map of the coverage of CVTelecom. The price of 1GB of internet is €4.55, which is cheaper than in the Netherlands. The cost of the SIM card is €0.90.
There is one competing brand, called Unitel t+, but the coverage issue is the dealbreaker for us. Their prices are similar. Already by visiting São Nicolau island for 10 days, getting CVMóvel paid itself back.
Hunting down the SIM card
We arrived in Santa Maria on the island of Sal at around 9 in the evening. We already had local currency from an ATM at the airport, so we headed into town to get some food. Many of the shops had a sign on the door that they sold CVMóvel things, so we asked in every shop if they sold SIM cards. None of them sold SIM cards, only top-up credits. While it's good to know that finding a place to top up your phone balance is easy peasy, it was useless for now.
The next morning, we tried again to find SIM cards. In the daytime, Santa Maria is very busy with locals trying to sell you tours, and tourists who aren't wearing any sunscreen. We asked one guy who sold a variety of tours on where to get SIM cards. He pointed us into the direction of the street that leads away from the famous pier in Santa Maria.
Sold out.
The first time we arrived at the CVTelecom shop at 11 in the morning, the wait was not that long. It's an airconditioned building. The lady who helped us was Sónia, and she spoke good English. She told us that she didn't have any SIM cards with both calling and internet, but only internet SIM cards ('data SIM'). We switched to Portuguese/Spanish (i.e. 'Portuñol'), which lifted her mood. She told me that she expected a delivery of new SIM cards in the afternoon, after 'sesta' (midday naptime), and that it would be better to return at 2:30 in the afternoon.
Disappointed but motivated, we went on a beach hike.
After nap: two SIM cards, por favor
At the designated time, we returned to the CVTelecom shop. This time, the wait was very long. Not sure if she remembered us from earlier on the day, Sónia helped us again. We asked if she had SIM cards, and on auto-pilot, she grabbed a package and started unpacking the SIM. "Phone please" she said, so I handed over my Xiaomi phone. Like she'd done it a million times before, she grabbed a box of paperclips, picked one, and opened the dual SIM card slot with the bent paperclip. The 3G SIM card apparently needed the bigger SIM slot out of two ('Micro', not 'Nano'). We still don't know if this is true or simply a belief. Sónia did the entire setup for me, including typing in the PIN code that comes with the SIM card.
"How much crédito do you want?" she asked. We were already almost out of cash. "Uh, 1 Gigabyte is 500 Escudos, right? 1 Gigabyte, please." When she handed the phone back to me, the internet was on and there was already a truckload of notifications incoming.
On my partner's iPhone SE, it only fits one SIM, in size 'Nano'. She first grabbed a 'data only' SIM, but then realized the mistake, grabbed a calling plus data SIM and used that bent paperclip to open the delicate slot.  She also mastered the iPhone, and set it up in no time. 1 Gigabyte of data, and 1200 Cabo Verdean Escudos handed over, and we were outside the shop.
"That was great service" I said to Jonas, who responded "Yeah, it was really great that she set it all up. Apparently, she learned that if people set up the SIM themselves, they screw up." We walked back to our apartment to scroll the internet in comfort and peace.
In short:
– Ask your host or any local person where you can find a CVTelecom shop. The one in Santa Maria on Sal is on the intersection between Rua 1 de Junho and rua Georges Vynckier. The shop reopens at 14:30.

– Besides getting a normal SIM, which has both calling balance and data balance, you can also ask for a data SIM only. This can work for you if you only need internet and there's no need to call anybody.
– Prices are €4.55 for 1GB of internet, which expires after one month of buying it. Don't get too much data in one transaction, because topping it up is very easy.
– You don't need to bring identification documents like a passport or ID to buy a SIM card in Cabo Verde.
– Pay in local currency, the Escudos (CVE) and not in Euros or, God forbid, US dollars; you get 10% overcharged if you pay in Euros, as the exchange rate is 110 CVE = 1 EUR, but people always charge as if it's 100 CVE = 1 EUR. This applies to everything, and not only the buying of SIM cards. I could not pay by card in the shop, even though there was one of these machines lying about. Bring cash!
– CVMóvel blocks personal hotspots on iPhone. This means you cannot share your mobile data with other devices, like a computer. It works fine with Android phones, so bring a buddy who's on Android!
– Speaking Portuguese comes in handy, but many people in Sal speak English too. You might get friendlier treatment if you try in Portuguese, or as I did in 'Portuñol'. The Portuguese word for SIM card is 'Cartão SIM' and the word for balance is 'crédito'. You can get calling balance ('crédito chamada') or data balance ('crédito internet').
– You can check your internet and phone balance by dialing *#123#. The message is in Portuguese but I'm confident you can figure it out!
– Recharging works like this: go to a shop that has the CVMóvel poster outside . This can be any place, from a minimarket to a bar. Ask for a 'recarrega' CVMóvel, give your phone number, and the amount you want to recharge (in Escudos). They will use their own phone to work some magic, and then you'll receive a text from CVMóvel that the recharge of your balance was successful. Pay the person, but wait for that confirmation text before you leave the shop. The text should state the amount recharged. The person helping you doesn't charge you extra for the service.
– Now you're recharged, you can book an internet package. Use the code *#180# and then select 2 ('Servicos e Promocoes'), then press 6 ('Outros Servicos'), then pick 1 ('Internet'), then 1 ('Servicos Net Na Mon'). The final selection depends on what you need. Option 4 ('NNM Mes' – 500 CVE) gives you 1GB, Option 5 ('NNM Mes Plus' – 800 CVE) gives you 2GB, and option 6 ('NNM Premium' – 1250 CVE) gives you 5GB of data.
– The emergency number of Cabo Verde is 112, like in many parts of Europe. You call this number regardless of whether you need medical assistance, the fire department, or the police.
– The calling code extension of Cabo Verde is +238
– Fun fact! If you're on Android, you'll get the option to use Facebook for free in the app. The downside (or blessing?) is that you can't see pictures or videos – for which switching between paid and free version is pretty easy and smooth – but you can also just enjoy the fact that your newsfeed is just clean text where you have to opt-in to see your friends' nasty food pictures rather than opt-out. For Apple users: you can use Facebook for free by using it in the browser and typing in free.facebook.com and dealing with an experience that can only be described as "Facebook from the 90s".
Helpful post? Consider buying me a 🍷
Bitcoin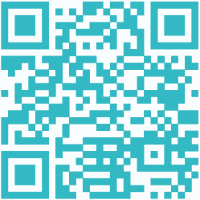 bc1q9a6w08a4gkx4gdvnh7w2vlkfzx4tlwfpfe6jm6
Open in wallet
Save for Later? Pin this!