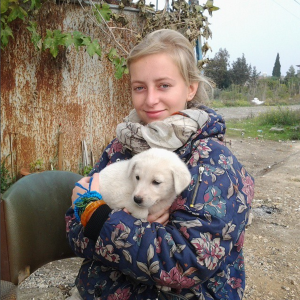 In the case that you're enjoying my blog a lot and would like to help me out with hitchhiking the world, there are several ways for you to contribute to Mind of a Hitchhiker.
The first and most obvious way is sharing my website or Facebook page with your friends and inviting them to follow me, or sharing the content I'm making for you to enjoy to your own Social Media like Facebook, Twitter and whatnot. Without content sharing, I wouldn't have started this blog in the first place, so it's the most important way for me to keep blogging!
The largely unknown second way is by using my affiliate links to buy stuff on Amazon.com
from the United States of America. Amazon has a program where bloggers and other folks can promote products through their blogs with a link. One example of which is my backpack in this article. The price you pay doesn't change in their online shop if you use Amazon via my links, I just get a small commission proportionate to the product's price. It's completely safe. It's called "affiliate marketing" and Amazon isn't the only company with its own program. So, if you're from the USA and need to buy something from Amazon, you'd be helping me continue my adventures by clicking any affiliate link I have in my articles!
The third way is to contribute a financial donation via the "PayPal buttons" (a trusted way of transferring money online) you've probably seen before coming to this page. I'm not asking for any money, but if there's anyone out there excited about what I'm doing and willing to donate, I'm not going to stand in the way of that. What I'm doing is largely "moneyless traveling", but honestly, travel like this is never completely moneyless (whatever they tell you).
Where Does The Money Go?
For you to make an informed decision whether you wish to donate to my blog, I'm going to be completely honest with you about my spending. Since I hitchhike and mostly couchsurf/camp, I don't spend any money on transportation or accommodation.
What is left is basically food, water and the occasional beer. So this is where your money would be going to as some of these are a basic means of survival. If I want to hitchhike in a remote place I would spend the money on visas; which range from cheap to very very expensive. I've only needed one visa in my life so far, but as I'm running out of visa-free places to go to with my passport. I will probably need to spend more money on visas in the near future. More visas equal more cool stories as I'll be going more and more off the beaten path towards places where no person has hitchhiked before! I'll continue to document these experiences for your entertainment- once I find internet again 😉
If you wish to make a (financial) donation but need more information, I'm reachable through Facebook, Twitter, the "Ask me Anything"-button on this site if you leave an e-mail address for me to respond to, and even via direct message on Instagram. If you want to donate for a specific visa to for example your own country, please contact me.
I'm not trying to get rich, I'm trying to survive and continue the adventure to share it with you.