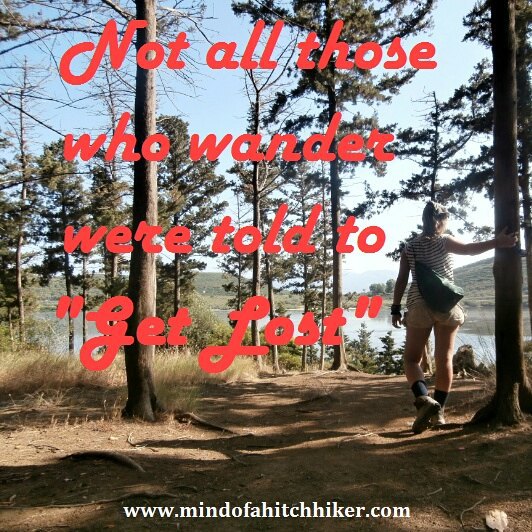 Time for an inspirational quote about travel:
Not all those who wander were told to "Get Lost!"

~ Iris the Hitchhiker
I'm really on a creative roll for the whole inspirational quotes kind of thing after finding peace, love, and tranquillity in the south of Spain 🙂 first of all, you should know that I find a lot of 'inspirational' quotes very uninspiring. They're often vague, promote airplane travel, or sound like the ramblings of someone who just rage-quit their job.
Secondly, I like to mock shit occasionally. When scrolling through my Facebook feed, it's literally full of stuff like this. Sometimes one can't do much but take a blasé attitude towards Facebook inspiration folk. I somewhat understand that other people might need passive inspiration to travel. But I'm not sure if the format of the inspirational quote holds up a realistic image of travel or romanticizes it too much.
Thirdly, I love practicing my Microsoft Paint skills every now and then to make High Art. One of those maxims you'll find that the traveling folk abuse time and again is the quote from Tolkien's The Lord Of The Rings (The Fellowship of the Ring): "Not all those who wander are lost". So I decided to make a few changes. I know it really looks like graphic design is my passion.
Would you send this e-card to a friend? 😉
I captured this photo close to the Zvernec Monastery in Vlorë, Albania.
[2020 updated version]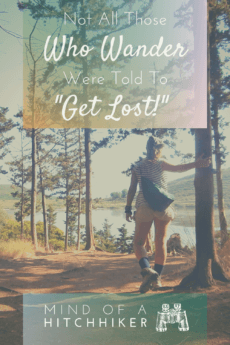 #Hitchhiking #hiking #nonstopautostop #autostop #notallthosewhowanderarelost #LOTR #Tolkien #SorryFrodo #inspirational #inspire #inspiration #ttot #travel #MSpaint #comicsans #skills #rtw #travelling #adventure #camping #freecamping #Shqipëri #otostop (at Albania)