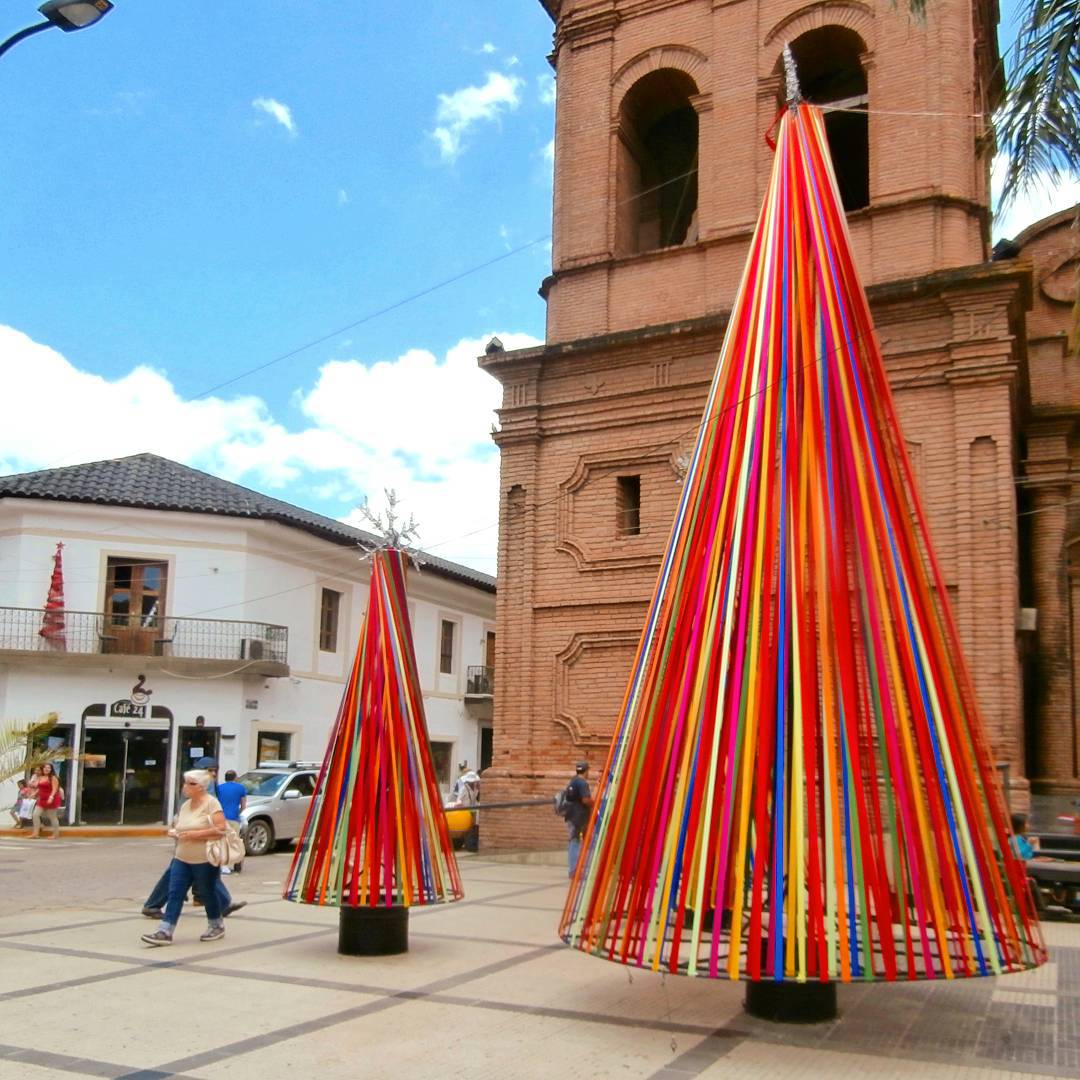 Here in Santa Cruz de la Sierra, Bolivia, they have the most fabulous Christmas trees I've ever seen! They fit the landscape and the architecture pretty well. It seems like everyone is already in the mood for Christmas, which I usually struggle with.
I'll probably spend my Christmas hitchhiking to Titicaca Lake, but before I do that I'll make recommended stops in Samaipata (nature+history), La Paz (should be magical is what I've heard!), and whatever other cool things come my way. Jonas will probably join me for that route, as he's getting into hitchhiking. So far, Bolivia hasn't been that hard to hitch.
I took this photo at the San Lorenzo Cathedral in Santa Cruz de La Sierra. This city is one of the biggest cities in Bolivia. It's the place where I finally drank a decent coffee in breathable weather, as it can get pretty damn hot here. A lot of cars have Dakar Rally stickers from previous years and I've been having dreams about hitchhiking that rally (in whichever form allowed), so I think it's time for a Google session to see when and where it starts and what the route is… One can only dream!
Enough about hitchhiking for now, for those who celebrate it: Merry Christmas before I forget. To those who don't: enjoy your week! 😀