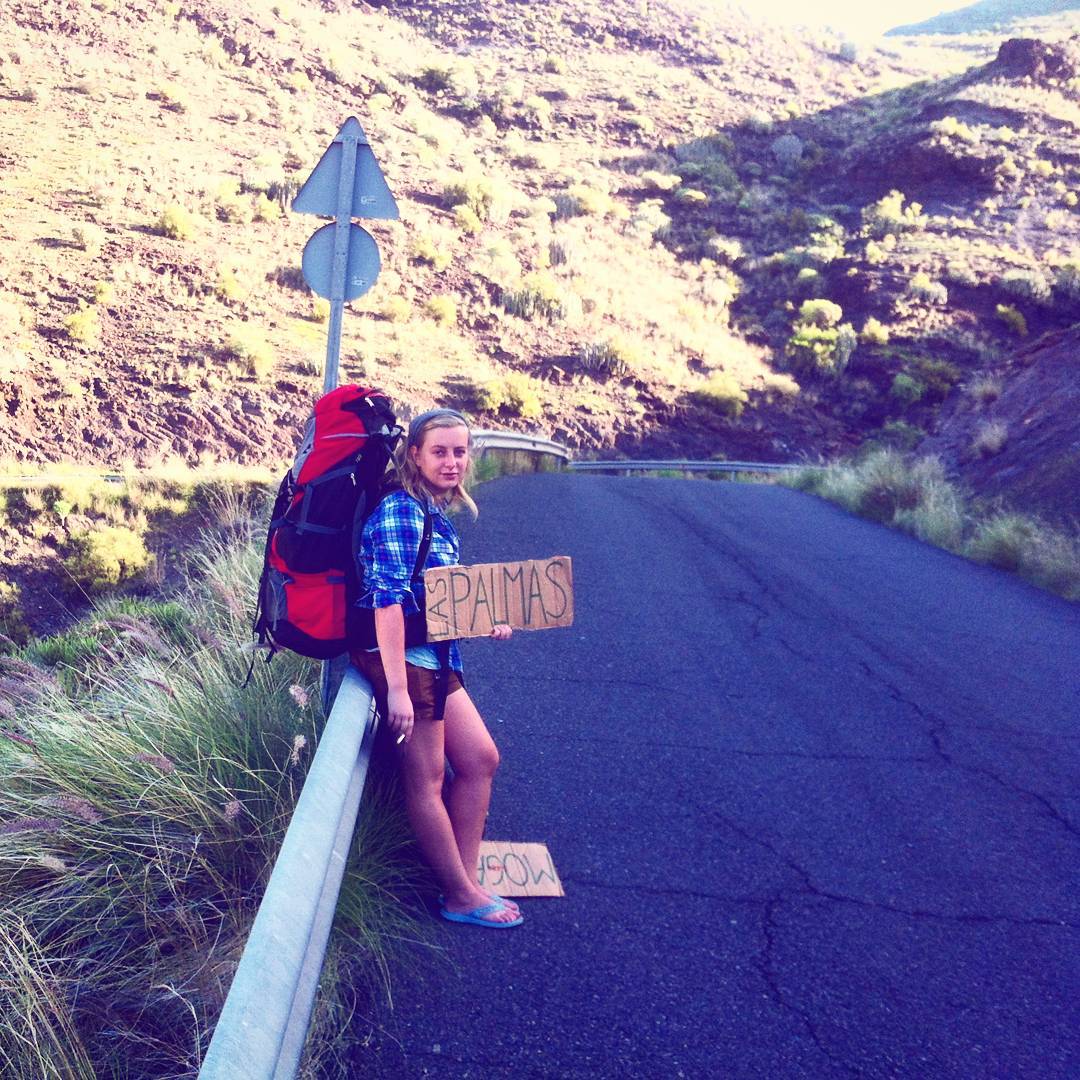 I'm packed and ready with my Deuter Aircontact Lite 65+10 Backpack! Thank you, Jonas! This is probably my last update for nine days from the European Union/the African continent… see you on the other side of the Atlantic Ocean!
Peace, love, and tranquillity,
Iris/Mind of a Hitchhiker 🙂
Jonas took this photo of me in the village of Tasarte, Gran Canaria, Canary Islands, Spain! Right before hitchhiking back to Las Palmas de Gran Canaria.
But in all seriousness, this backpack is pretty amazing. My previous one that I borrowed from my stepfather was also very kick-ass, but quite vintage. This one is kick-ass plus uses all the modern technologies. What I learned from packing and owning several backpacks before is that there are features that make a backpack superior. This is of course highly personal. In no particular order, these work for me:
At least 50 liters
Has a hip belt
Has a frame (the vintage has a parallel frame, the Deuter has an X frame)
Adjustable height from hips to shoulders
Strong seams made even stronger with superglue (a skill I picked up in Vake Park)
I might add more features to this later as I discover them.
It's really cool that this backpack has some history. Jonas used it for his Transsiberian trip through Russia, Mongolia, and China in… 2009 he told me? Anyway, this backpack has seen bits and pieces of the world already. It has even traveled to Tasmania. You know that there are backpacks that you use and they fall apart within one year, or backpacks that you use and 20 years on they're still with you. I'm guessing this one is of the latter kind.