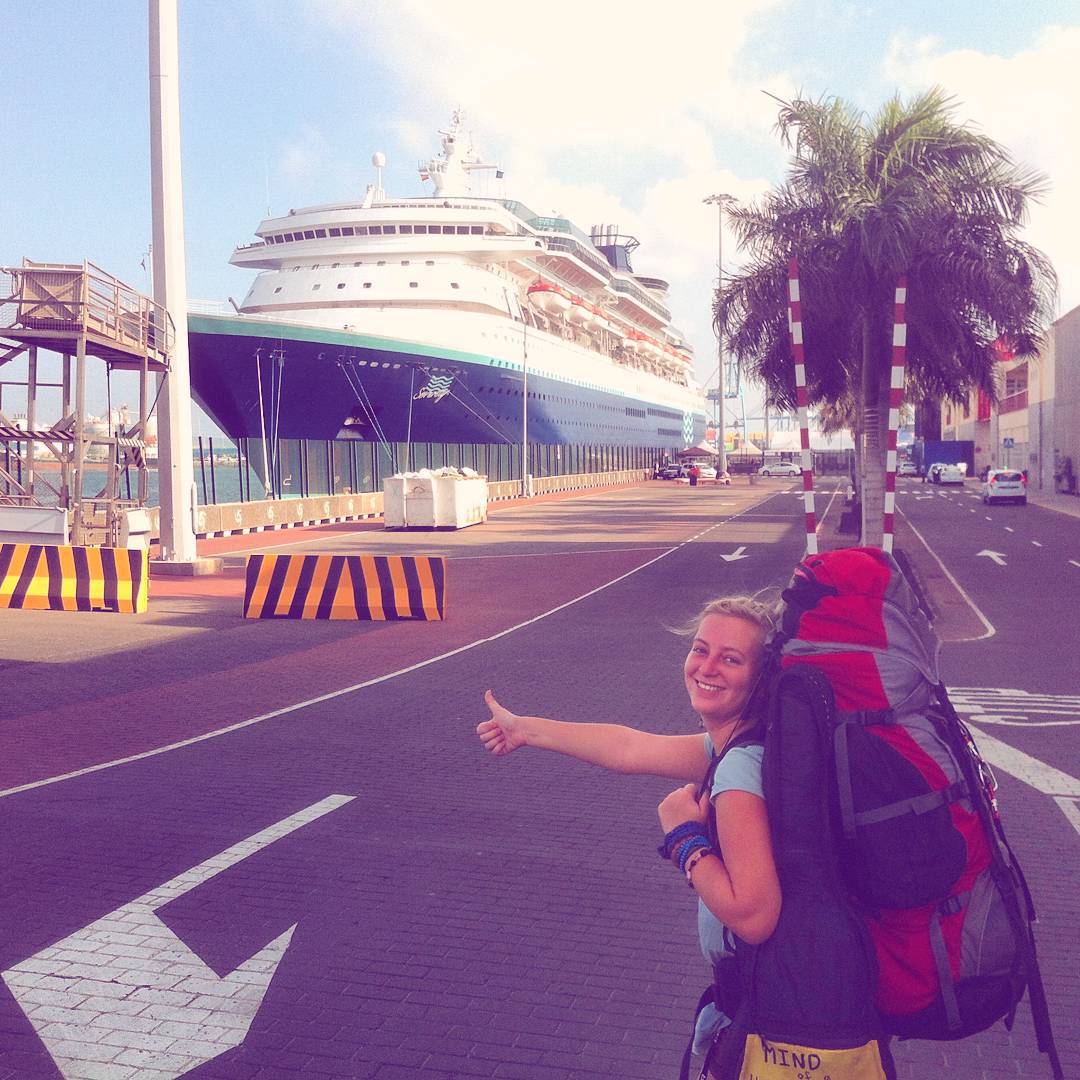 Hooray, I'm back online! Almost two weeks ago I boarded this little boat with the NomadCruise to make my first Atlantic crossing to Brazil. I've finally arrived! The Digital Detox on the ship was tough but worth it. However, would I perhaps take a repositioning cruise again? Hmm… to be completely honest, I'd prefer to hitchhike another sailing yacht.
Now I've got some catching up to do with you guys and the internet in general. I'm currently staying in Santos, close to Sao Paulo, and will be hitchhiking towards Perú in a few days. Yes, that is to say, I'll have to hitchhike from Brazil to Paraguay, Bolivia, and Perú in just a matter of weeks.
The reason? I'm here with a guy named Jonas, who I met in Tarifa in September during the kiting season. Meanwhile, I'm teaching him how to hitchhike and save money and he's perhaps teaching me how to make money with this blog. Yes, we're together and we're seeing if traveling works well between us. His brother lives in Perú for a little while and Jonas wants to go visit him in early January. So we need to be chop-chop, hitchhiking fast!
So I'm super excited to be back in South America. Hopefully, I will meet some of my old friends here from the time I was learning Spanish in Buenos Aires, Argentina, in 2011.
So I think you might be curious what's up with the shiny new red backpack. I'm using the Deuter Aircontact Lite 65+10 Backpack for my new trips. It's not new, but Jonas gave it to me or borrows it out to me since he has a small carry-on backpack. You know it's a good backpack because Jonas used it during his travels to Russia, Mongolia, and China, among other places. However, it's too large for his liking now, but perfect for me.
Thank you!