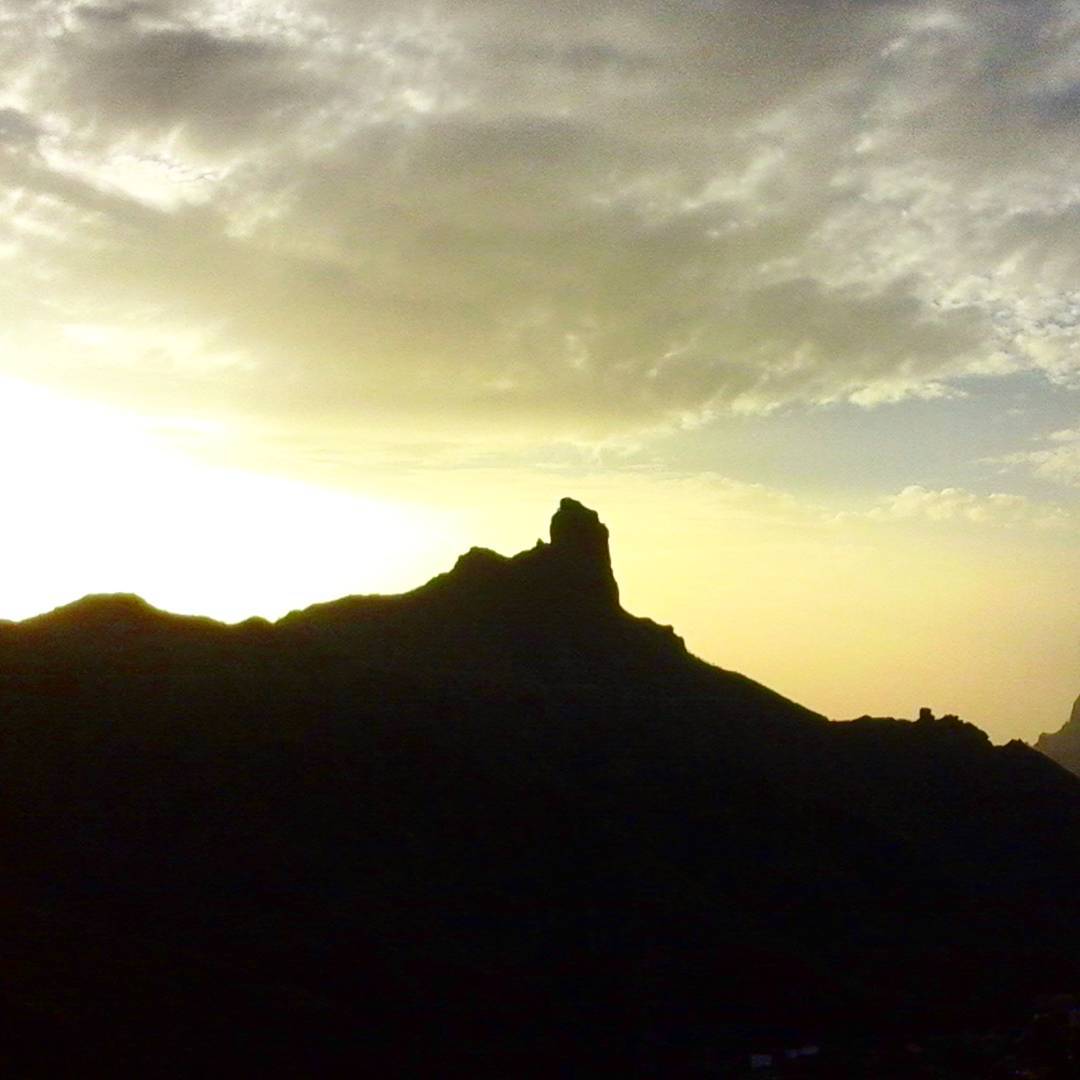 Today was my first day hitchhiking around the island of Gran Canaria without much direction or planning. I ended up in a village called Tejeda. From that area, there's this view of the Roque Bentayga, a kick-ass rock formation. I snapped it around sunset. Apparently, there are many such roques around here. They held a special meaning for the indigenous people of the Canaries.
I asked my driver to not drop me off in town because I wanted to camp. My driver pointed me toward a field to freecamp in. It's a little rural and difficult to pitch my tent after darkness. There are clearly tractor grooves in the field that make it hard to flatten the space. There were no crops. When I walked a bit away from my tent hidden behind some trees, I could see this cool rock at sunset.
I had water, fuet, chocolate croissants, and a book to make it a night of ultimate chill. Buenas noches!
I'm not sure anymore exactly where I camped out that night. My photos are a bit too blurry to identify any buildings. But this is what Roque Bentayga looks like in the daytime when you're traveling down these roads around Tejeda. I had few expectations of Gran Canaria before I arrived here from the Netherlands. I spent some days in Las Palmas de Gran Canaria also wondering what the fuss is about, mostly because there are so many tourists. But after even just the first day of hitchhiking here, I can say that Gran Canaria is truly a gem. More than meets the eye!