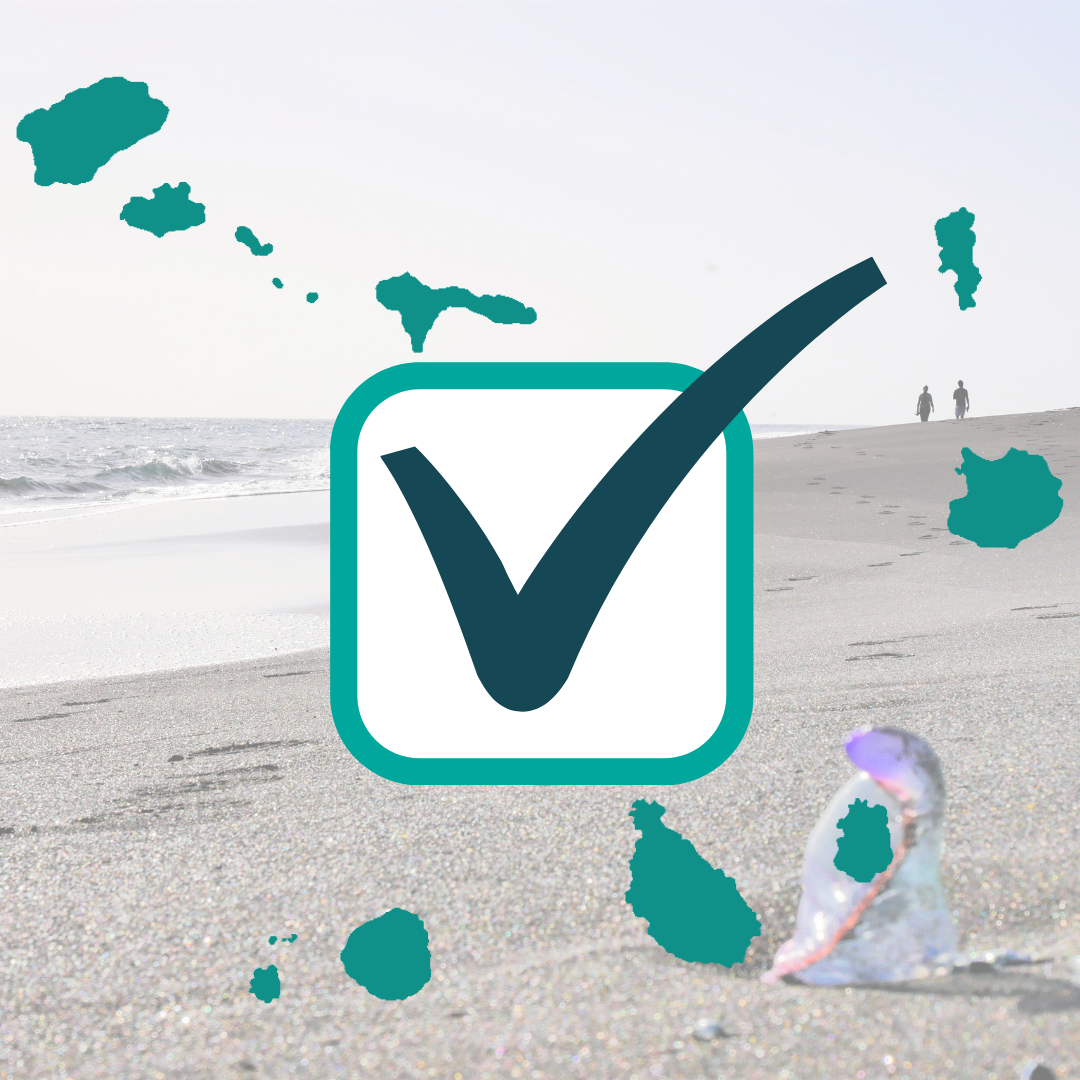 I've spent 88 days in Cabo Verde and visited 7 out of 9 islands. This makes me somewhat an expert on what stuff to pack before you go. On the distribution curve of travelers going to Cabo Verde, I'm a light packer. Here are the items that sparked the most joy on my hand luggage-only trip to the archipelago! Make sure to check things off on this packing list (automatically saved in your browser).
Must Bring:
These items I cannot stress enough. You need to bring them! Either because they're unavailable in Cabo Verde, or because they're very, very expensive. Do yourself a favor and pack these before you go:
Suggested:
Weirdly Specific Items:
What Clothes Should I Wear in Cabo Verde?
Cabo Verde is quite warm year-round, but only packing summer clothes is too simplistic. I've seen people shiver in the mountains of Santo Antão and people return half-way from a hike in flip-flops. Make sure you pack sensible clothes and not overpack. What are sensible clothes, you ask?
Basically, clothes that protect you from the powerful sun. Think t-shirts that cover the shoulders and zip-off pants or cargo shorts that cover most of the legs (you'll need a little sunscreen!) and have great pockets. If you're going hiking, make sure you have hiking socks to fit the shoes. Wearing tank-tops for an extended time outside the shadow is quite a risk for sunburn. Avoid sunburn at all costs!
Dresses can also be nice on hot and windy days, but it's also best to have dresses that cover the shoulders and/or the upper arms. Leggings will almost always be too warm unless you go outside in the hour before sunset.
If you have long hair, make sure to bring enough hair ties to tame your mane as every day is a windy day in Cabo Verde.
Since you probably won't be drinking the tap water, it's handy to always carry a bag or small backpack around to carry your rehydration cylinder. Wearing clothes that don't interfere with backpack use is a best-practice.
If you're staying at hotels, they'll probably offer laundry services at a high-cost of €10 per load. Sweet water is scarce in all of Cabo Verde, so please take short showers. In private apartments or Airbnb's, there's a chance you'll have your own washing machine. Clothes get quite dusty on certain days, so if you're staying longer than 14 days in Cabo Verde – and have some modicum of hygiene – you'll have to wash at some point. Nobody has dryers, so use the clotheslines (and clothespins!) to dry your wardrobe overnight.
What do the Locals Wear?
Cabo Verdeans are mostly Catholic and there are no modesty rules for dress outside of places of worship. At the beach, young Cabo Verdean women wear the most fantastic swimsuits and bikinis for relaxing and Instagramming. The men wear swimming trunks and are usually shirtless. They're often doing athletic or acrobatic things on the beaches for leisurely practice. You as a visitor can basically wear whatever you like. Topless tanning is kind of tolerated at the beaches near resorts, like in Santa Maria (Sal) and Santo André/São Pedro (São Vicente). If you're looking to buy swimwear, the best cities with the most on offer are Praia (Santiago) and Mindelo (São Vicente). Other big beach-tourism places like Santa Maria (Sal) and Tarrafal (Santiago) also have shops to buy swimwear.
Middle- and upper-class city men often wear long pants and shirts, like in the usual business-casual style. The women wear a similar neat style with the possibility of taking a layer off when walking in the sunshine between airconditioned offices. Public spaces with A/C are quite rare outside of the big cities Praia and Mindelo. Some city fashion for women also includes beautiful dresses, which can be traditional West-African prints and design. On the more populated islands, you'll be able to support Cabo Verdean fashion entrepreneurs by buying in their boutique shops.
Working class people like market-vendors often wear simple dresses with a practical apron (with pockets!) and a little headscarf/bandana (often in Paisley print) to keep their hair clean and protect from the sun. You can buy these locally on said markets. Men wear ball-caps plus breezy buttoned short-sleeved shirts or t-shirts that protect the shoulders from the sun and help perform physical jobs.
During the annual Carnaval  Cabo Verdeans dress up in all sorts of costumes for the festivities. If you enjoy big (drunk) crowds, it's a cool event to attend. You're of course welcome to enjoy the party and dance along!
 Save this Packing List for Later? Pin These!