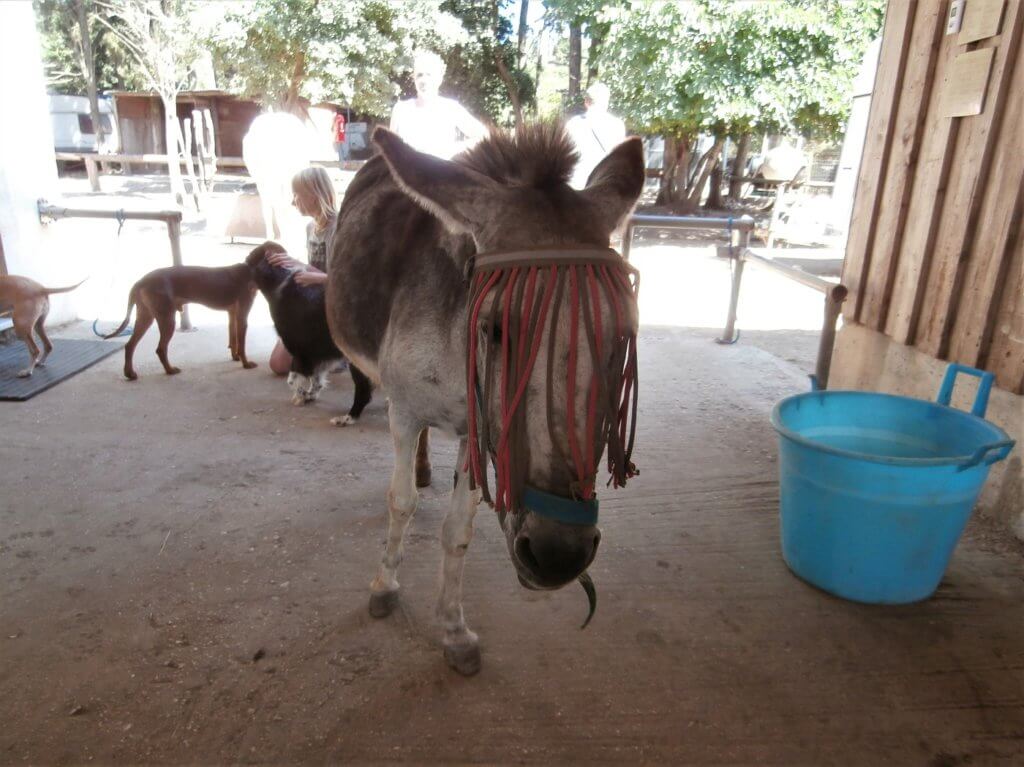 During my stay in Corfu, Greece, my host took me on a trip to the Corfu Donkey Rescue (CRD). She sometimes goes there to volunteer. Scroll down to see the wheres, hows, and whats of visiting Corfu Donkey Rescue.
I've only hung out with donkeys before in Morocco (April 2012) during my short stay there. Our riad owner invited my partner and me to visit his family's country house. They had a donkey and he sat on the donkey for a bit, presumably to show off. Then my partner did the same. I passed because it felt disproportionate and frankly, I was a little scared the donkey would bite or toss me.
Then in December 2014, I was at the Karpas peninsula in Northern Cyprus with my Turkish Cypriot friend. We were freecamping at the beach when he told me the story of the feral Karpas donkeys, which he said would rip off your limbs if you encountered a drove of them. I knew it was just a tall tale—like the drop bears of Australia. Nevertheless, I didn't sleep very well that night whenever a distant donkey would bray in passion or fury. I might have had a nightmare or two about donkeys. Heck, I'd simply rather not mess with them.
Alas, these stories are just another example of how we continually misunderstand donkeys. So when Uschi invited me to join her to Corfu Donkey Rescue, my internal response was a little hesitant.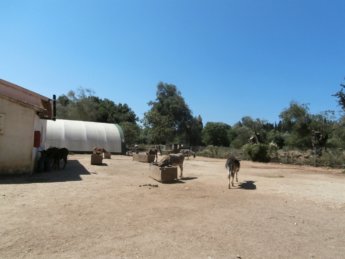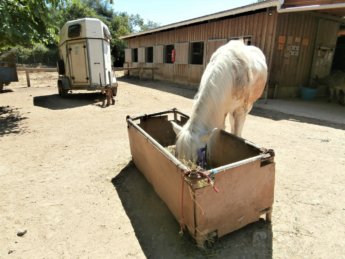 But she said there were also cats and dogs around, in case donkey interaction wasn't my thing. She told me that there are many donkeys around Corfu that need love and care and attention after working for years in olive groves and the like.
When we arrived, a scrappy young volunteer came to shows us around. Uschi knew both humans and donkeys by name. And though I initially needed some encouragement and introduction, I did pet a lot of donkeys. So soft! Many of them wore some kind of vizor to keep flies out of their eyes. Some of them were loudly hee-hawing and others were quiet hiding from the summer sun.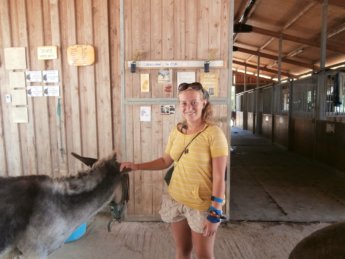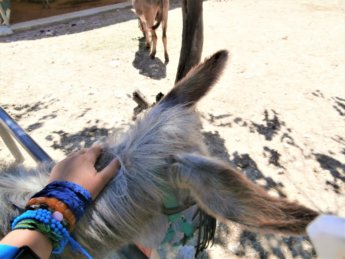 Like any shelter, Corfu Donkey Rescue isn't a place full of happy stories. These donkeys have been abandoned by islanders such as farmers who either had no use for them anymore or went into another business such as tourism. There's a lot of abuse with these animals. You can sometimes see the scars of their previous lives on their bodies. Now they often have to learn to relax and trust humans again. There are many in memoriams for donkeys that have died. Some died of old age, but some were too injured or sick at the time of rescue.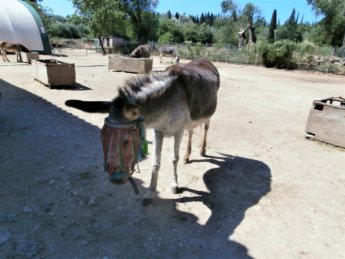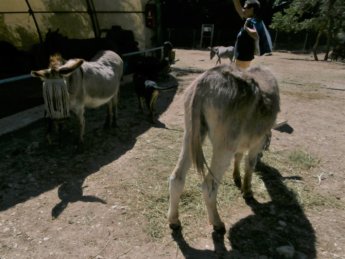 But the people that run this place and volunteer here make sure that the final days for these donkeys are full of love and food and grooming. They're strict about human interaction with the donkeys and know their character. The donkeys also form strong bonds amongst themselves, so it's good to have someone around who knows which donkeys are besties.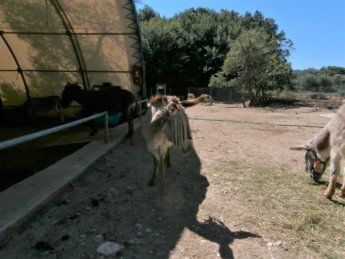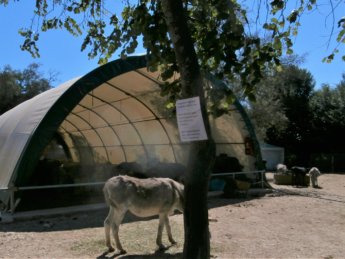 Besides donkeys, there are also many resident cats and dogs that they care for. I'm a little more familiar and comfortable with dogs. I've been told the cats sometimes ride the donkeys, which I think is a doable burden to carry for a retired donkey. Donkeys can live up to around 30 years if they've got their needs met.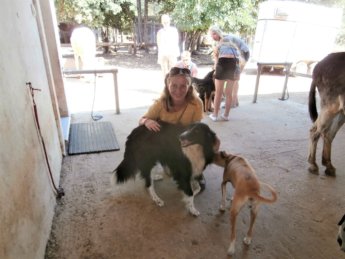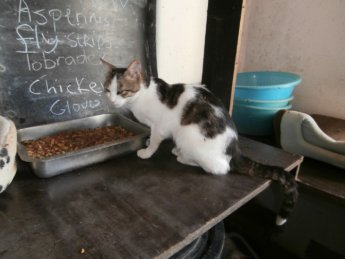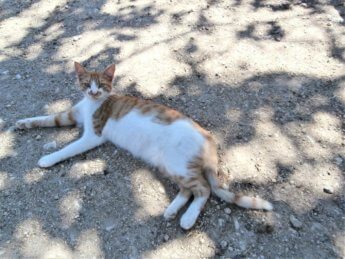 I loved this experience and would recommend it to anyone who's in Corfu and loves animals.
How to Visit Corfu Donkey Rescue?
As always when dealing with animals, make sure to wash your hands before and after your visit to protect yourself and the animals.
I visited Corfu Donkey Rescue with my spontaneous couchsurfing host. She knows the place, its owners, and its volunteers well. That's why I showed up out of nowhere.
If you're an individual or couple, it's not a problem to just show up between 10:00 and 17:00 every day. One of the volunteers will probably show you around to introduce you to the donkeys and other pets. I guess it's nice if you show up with more than that to call ahead if it's okay. It's a bad idea to bring wild and screaming children to the place since donkeys can kick and many of them already have traumas. Its main objective is being a rescue, not a petting zoo.
Their website tells you more about their mission and what kind of treats to bring to the donkeys. Note that you won't feed the treats to the donkeys, so it's more like a food donation. They also love monetary donations to buy medicine and veterinary care for their rescues. And you can adopt a donkey on paper to ensure its care.
Click here for their address on Google Maps.
If you'd like to see recent pictures, join their Facebook group to hear the latest updates about their donkeys and their newest policies.
Save for Later? Share it on Pinterest!