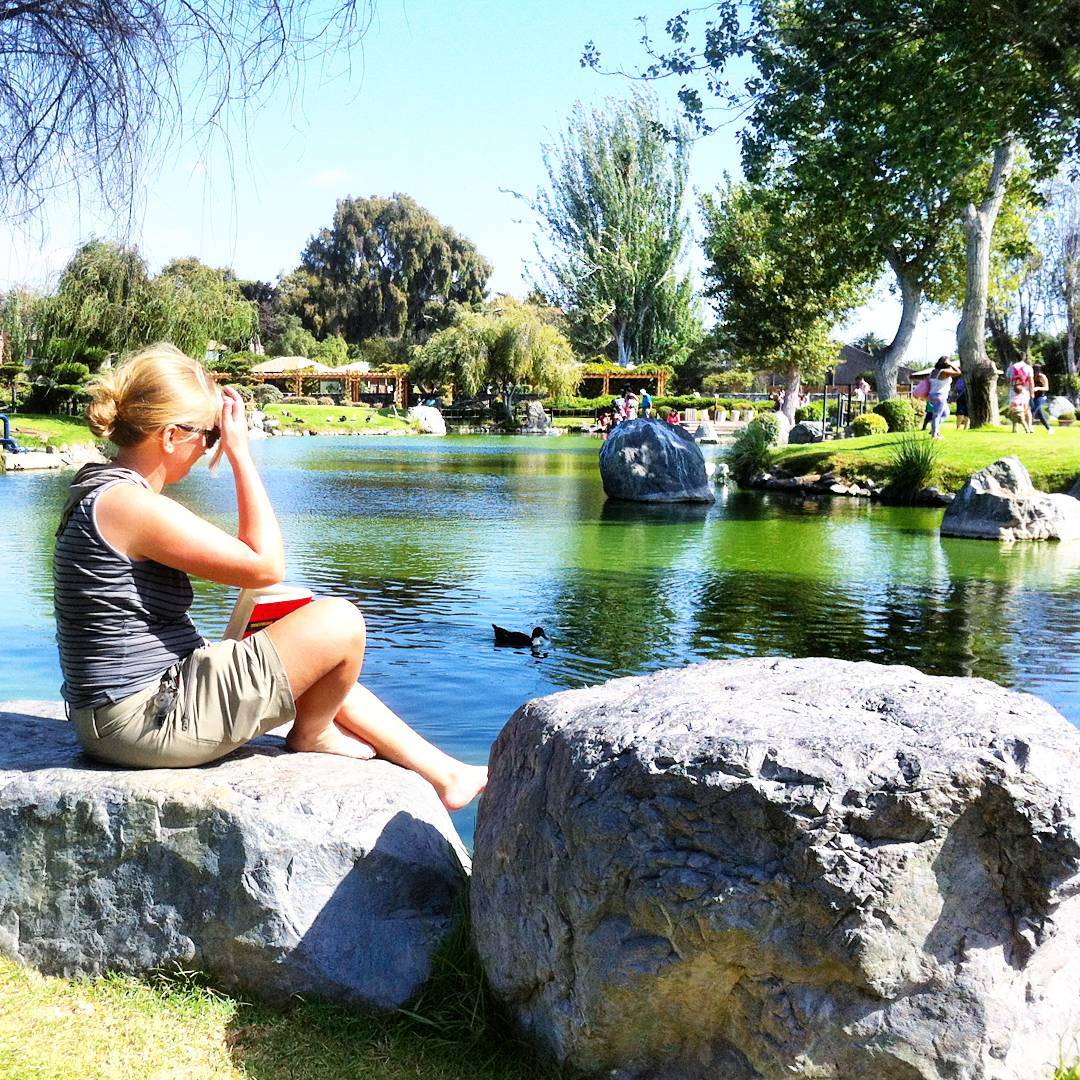 En route to Santiago de Chile, there are many cities worth a visit, but somehow there seems to be only domestic tourism. One of them is the city of La Serena, which has a sweet Japanese garden. It's good for book reading and a mandatory relaxation session with ducks, koi fish, and some scary looking swans. It was so peaceful until someone with a few too many kids showed up with eyes set on destroying plants and harassing the animals. Then the peace was gone. There should be more childfree places in this world.
Now I'll need to continue reading it in my temporary home in La Serena. That one isn't too peaceful either…
I've been reading the second book from the No1 Ladies' Detective Agency series by Alexander McCall Smith. It's called "Tears of the Giraffe"  which is set in Botswana and a very pleasant read. Thanks for giving it to me Rob!
I've been working loads on improving my website and soon there will be a nice tab with the book recommendations I give for travelers who like to read and readers who love to read about travel and such.
Edit: here's the books I love section
Are you a reader? Any book recommendations you'd like to share with me? I'd love to read anything travel-related or something very specific about a place or a culture.