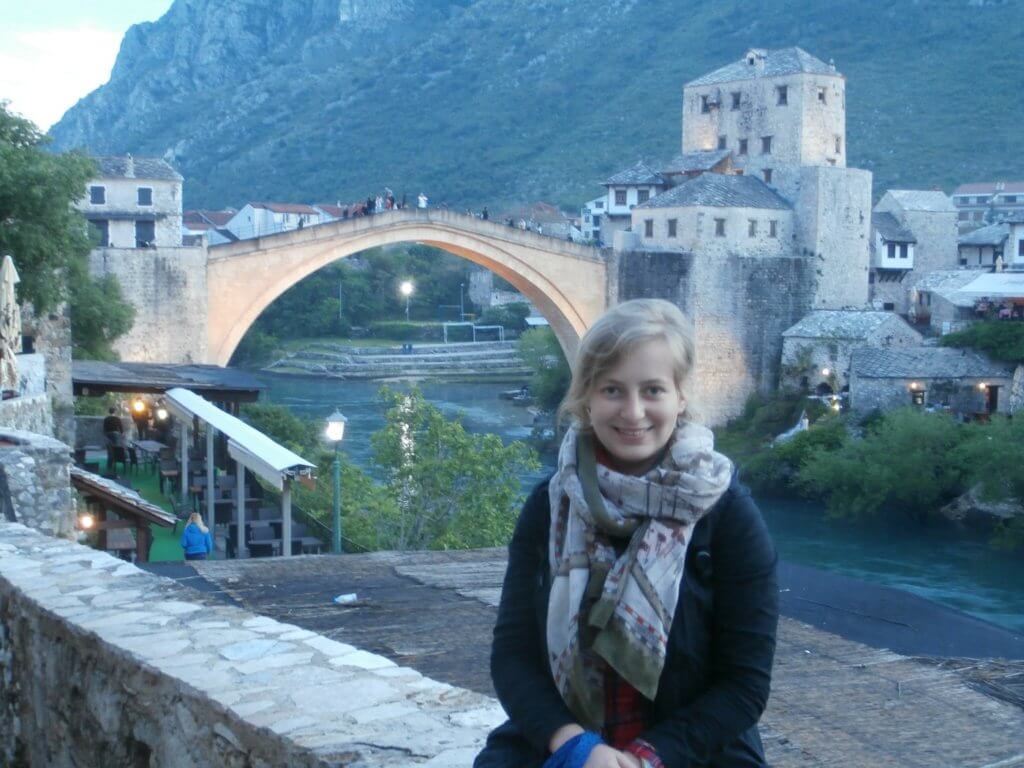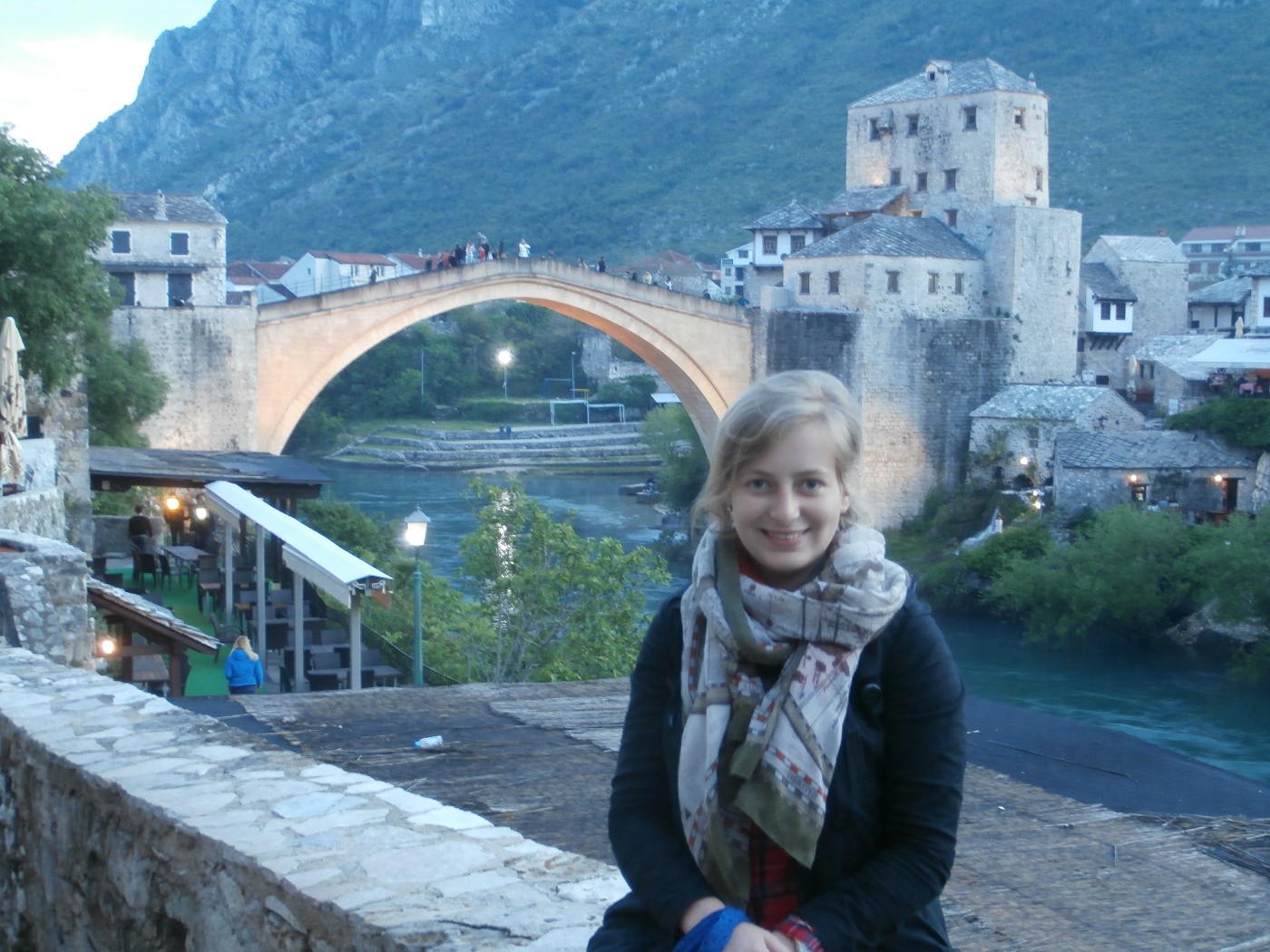 When in Mostar, it's almost obligatory to take a photo with the 'stari most' (old bridge). The Ottomans left a lot of their architecture around the Balkans, which now pays as one of Bosnia and Herzegovina's most-loved tourist attractions. I'm wondering if the name of the town Mostar is also just 'stari most' but switched around and abbreviated? I feel that the coincidence is too big… This is probably something one could Google.
Supposedly, people jump off this bridge into the river below for sport. However, I didn't witness this and wouldn't assume this dive is a year-round thing. I'm assuming that the water levels were too low during my visit to Mostar, or that it's too cold since it's still quite early in the year.
Even though this town is the busiest in terms of tourists I've been to in BiH, I think it's worth the trip or detour.
My hitchhiking drivers from Slovenia are three really cool guys just making a trip through the Balkans. It's also their first time in Bosnia and Herzegovina, despite its relative proximity to Slovenia. They picked me up while I was holding the Mostar hitchhiking sign in Sarajevo. I must say that hitchhiking in Bosnia and Herzegovina today was a little tricky. Definitely not as easy as I anticipated. But I ended up at my destination regardless of initial troubles. I wonder if I'll hitchhike with any locals while I'm in this country.
They thought it was very cool that I helped them navigate to Boračko Lake earlier today. They said I could come along with them tomorrow as well; all of us will travel to Dubrovnik in Croatia tomorrow anyway. I'll probably try to find yet another adventurous alternative route to drive there. They paid for my spot in the hostel here so I don't have to leave the group and freecamp somewhere in Mostar. That's so kind of them.
I'm leaving my Mostar hitchhiking sign here in the hostel. Signed 🙂
#BosniaandHerzegovina #BiH #sightseeing hitchhiking #tourism #feellikeatourist