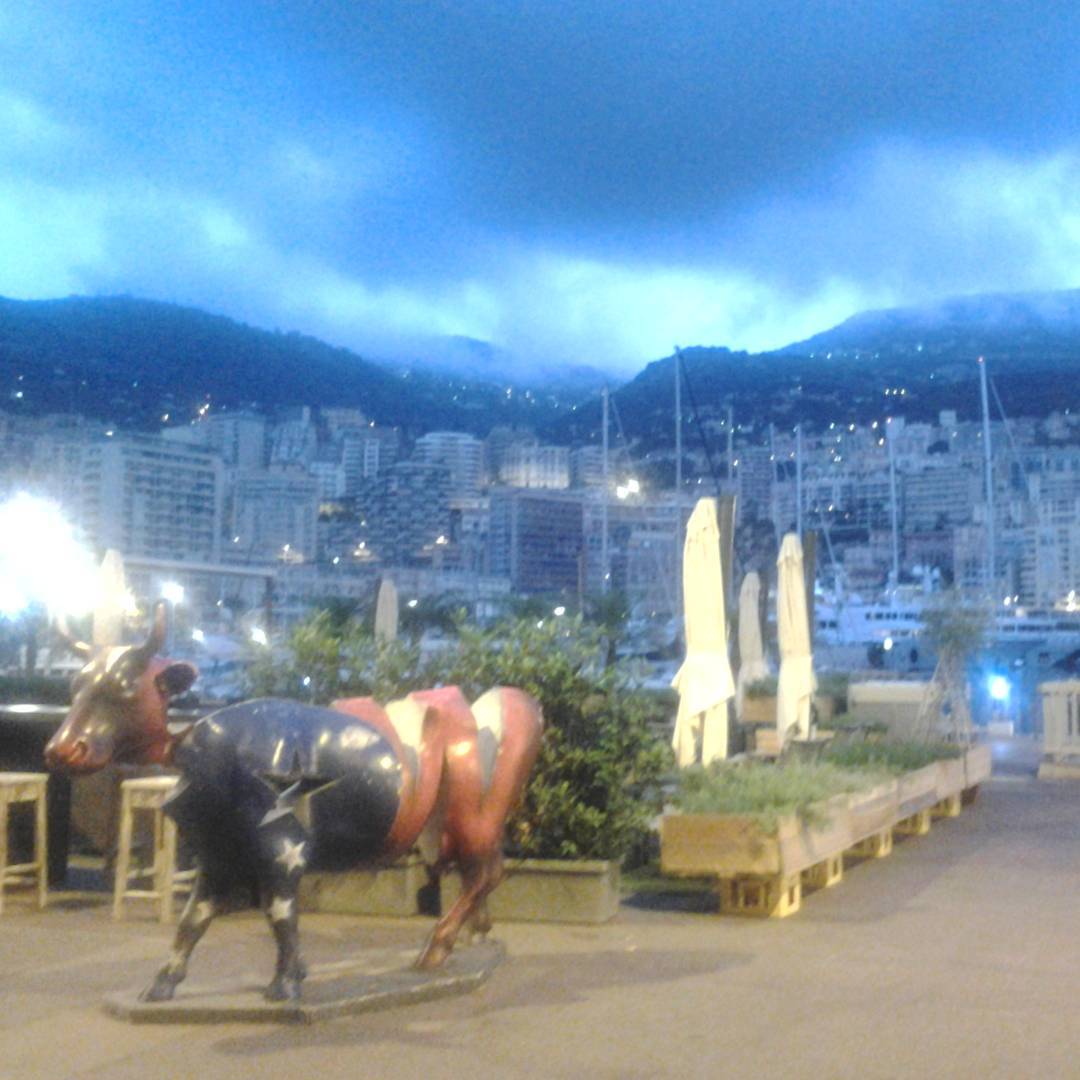 Today's a moody morning in Monaco. Either that's the truth, or it's my bias because I'm moody as heck. As you might have followed from the previous Monaco posts, I didn't find anywhere to freecamp in crowded Monaco and most places didn't even let me in because I had a backpack. But I managed to sleep rough at a business at the waterfront.
Not truly relaxed, but I had a nice view of the yachts. It reminded me of my boat hitchhiking adventure to Malta earlier this summer. Though I have other plans, I wouldn't mind crewing another yacht on the Mediterranean Sea or elsewhere. [Check out my CrewBay or Find a Crew profile here]
Traveling to Monaco was mostly an attempt at visiting a new country/microstate. This tiny principality is really, REALLY tiny. It's still a miracle that I managed to hitchhike a few hundred meters inside the territory with a driver. I don't think I can catch a ride within Monaco on my way out; it's so urbanized, and oof, where can cars really stop? I guess I really underestimated how incredibly rich this place is.
But yes, I'm happy I went here. Been there, done that. Mission accomplished. Out of Vatican City, Liechtenstein, and Monaco, the last one really is the least-interesting place in my opinion. And I'm not Catholic.
Next stop: I'll hitchhike out of here a little further north in France to meet my mom, stepdad, and dog. After that: the 2015 HitchGathering. It's a very exciting summer!
#Monacograndhitch2015 #Hitchhiking #France (at Monte Carlo Marina)