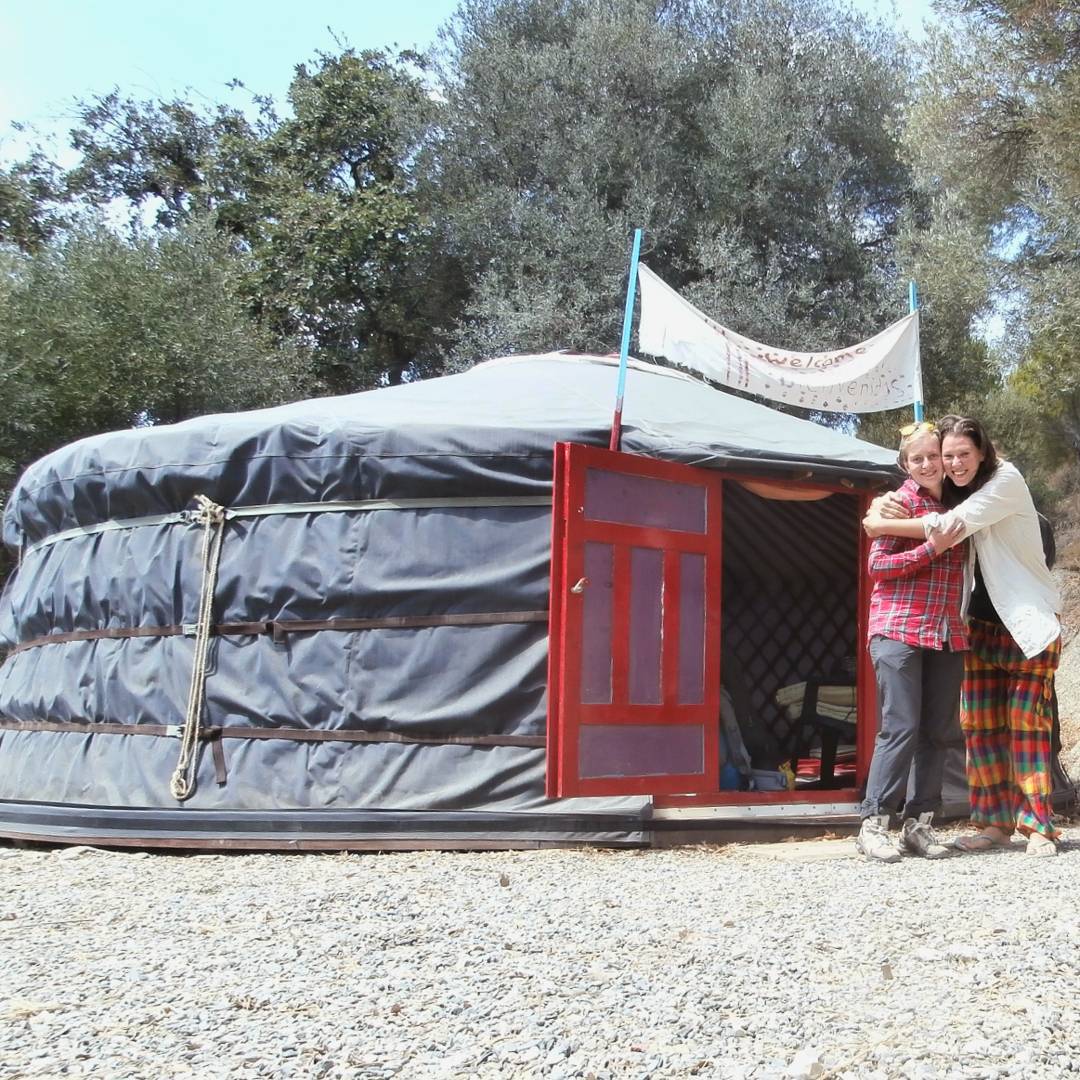 How life gives you awesome people: what began as a spontaneous one-night freecamping invitation after a bad ride, turned into a three-day yurt-surfing adventure with my new friend from Hungary! Turns out she lives at this awesome place hidden in the woods with alternative housing. Housing such as yurts, caravans, and other 'outdoor furniture' (Spanish law is strange). The first night I pitched my tent next to her caravan, from where you could even see the Rock of Gibraltar!
After that, we crashed at a yurt (i.e. yurt-surfing) at her neighbor's place, because the winds were too strong. Yurts are very wind-proof, it appears. That's also where I attended a meeting of a grassroots community organization called Full Circle. On top of that, I also met my first anti-vaxxer.
Speed-wise, Andalucía – Spain's southernmost province – has been a wind of fresh air for hitchhiking. Especially compared to the tough-luck north.
How did this come to be? Well, I was hitchhiking with a driver who became a little annoying and pervy. He also took a side road away from the main route to Gibraltar. So at the first business (Arroyo Hondo? I don't remember), I asked him to stop so I can go to the toilet. After taking my backpack and guitar out of the car, I thanked him for the ride but told him I wouldn't continue with him anymore. I said I didn't like what he was implying and wished him a good journey onward. He wasn't showing me good sportsmanship in return, so I stayed inside the restaurant for a while to hide in public until he left. That's where I met this waitress who asked for my story. After her shift, she invited me to come to her place to apparently go yurt-surfing!
As for the yurt: I think this might be my future housing. I love it so much!
We also went to a local river to climb/swim (I think they call it 'canyoning'?) it down through cliffs and shallow waters. Unfortunately, I have no pictures of that because there's no way to keep my camera dry! Some places would totally pass you by without a local introducing it to you.
Now I'm at the border between Spain and Gibraltar waiting for a couchsurfing host or the first rays of daylight – whichever comes first – so I can explore the Rock tomorrow!