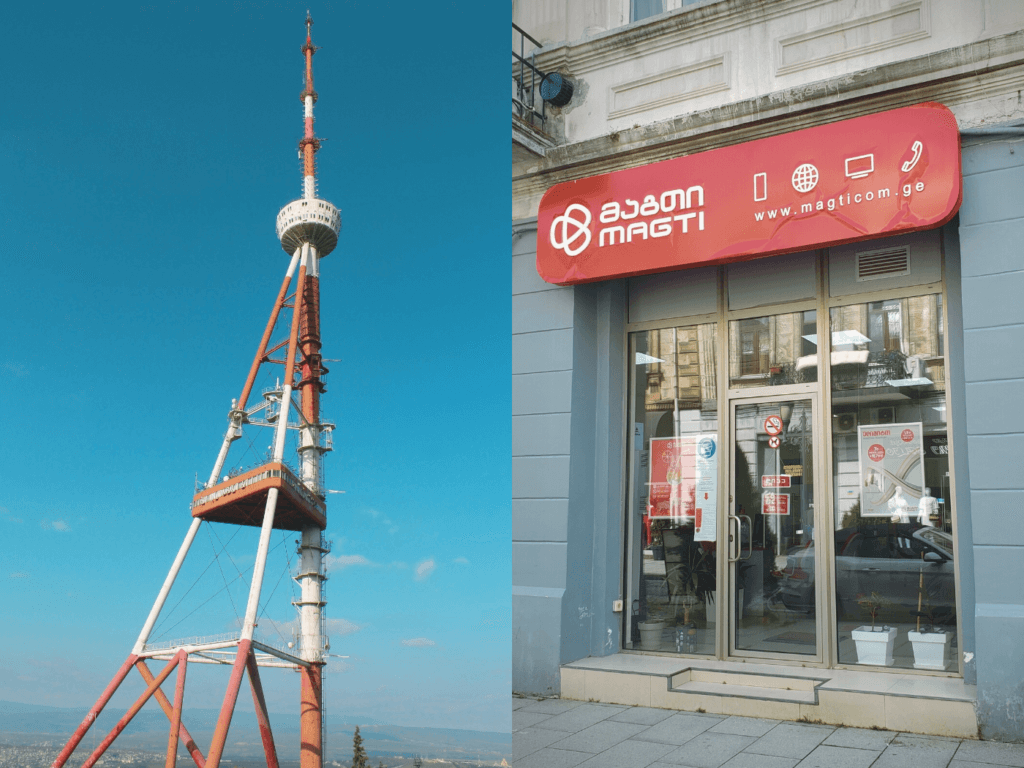 This Caucasus country is becoming quite popular with travelers and digital nomads. Here's a handy how-to guide for getting a SIM card in Georgia to stay online from Tbilisi to Omalo.
Do You Need a SIM Card in Georgia?
If you're staying in the main cities only and/or for a couple of days – probably not, as free WiFi is pervasive and quite easy to come by – any cafe, restaurant will beam it, as will bus and metro stations in the capital "Tbilisi Loves You" network. However, it's not always as smooth and reliable as one would wish, plus sometimes downright does not work. So getting a SIM card would probably make sense to stay connected anyway, especially keeping in mind that it's neither expensive nor hard to get.
What's for the benefits of having data while moving around and exploring the country on your own – those are pretty darn obvious – maps, translator and taxi apps at the very least.
Georgian Telecom Providers
There are three providers in the country: Magticom (Magti), Geocell (Silknet) and Beeline. Magti is definitely the market leader and offers the best coverage, especially in more remote areas (however, in places like Mestia, where service is notoriously spotty, don't get your hopes up too much either). Many get Beeline SIM cards and seem totally content with them in the majority of cases.
As in 2019, I opt for more coverage, and am getting a Magti SIM card.
Here's a little more about each option:
Magti
The SIM card itself costs ₾3 (€0.90, US$1) which does not count towards the balance. eSIM is available since 2021 and sets you back ₾10 (€2.90, US$3.20).
Internet charges, if you haven't got data covered, are ₾0.10 per MB.
Standard prepaid plans with calls and SMS are quite reasonable:

But if for whatever reason none of them seem to accomodate your needs, you can resort to intuitive plan builder (playfully hailed Mix Your Cocktail) and tweak calls, SMS and data with miraculous precision. It is also accessible via MyMagti app (more on it below).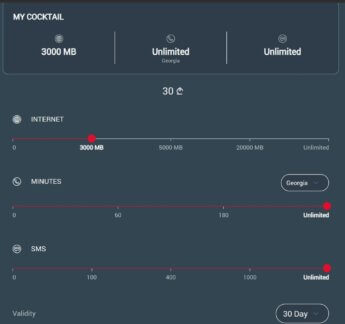 There's an option to ditch messages and calls altogether without using the mixer, as I did this time around: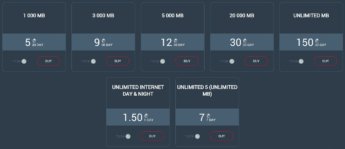 *note that starting May 2022 Unlimited MB is ₾60/30 days.
Tourist SIM
There are free tourist SIM cards available at Tbilisi and Kutaisi airports. They are okay if you are staying under a fortnight, but definitely lag behind the regular offers you get in-store. As of Apr 2022, there are two options:
While 'free SIM card' sounds appealing, as you can see, ₾30 (€8.80, US$9.70) only gets you 3GB for 2 weeks, while with a regular SIM you can make that 30GB for a month. Yes, you are sacrificing calls (what a loss) and paying 3₾ for the SIM itself, but c'mon. I don't think so.
Beeline
As with Magti, you can choose between having calls and messages, or just internet alone. The price of the SIM is the same, ₾3, however, it goes to your balance. eSIM, should you prefer it, is ₾5 (€4.40, US$4.85).
Internet outside of packages comes at the same ₾0.10 per MB.

Internet only: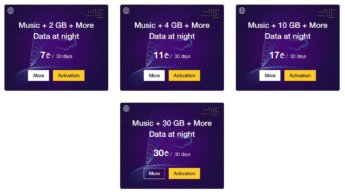 Geocell (Silknet)
It is currently being rebranded as Silknet. It is the name of a local internet provider company that acquired Geocell a couple of years ago, and now the carrier is going to be known by the same name.
Geocell offers average coverage and is slightly more pricey. It is much less touted than the two above. Who would pay a couple of extra bucks when less brings you more?
The SIM is ₾5 that goes to your credit and the data charge outside bundles is ₾0.70 per MB.
Tourist deals: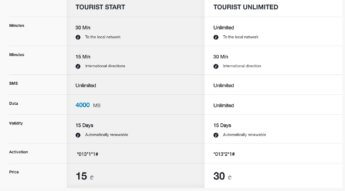 Internet plans: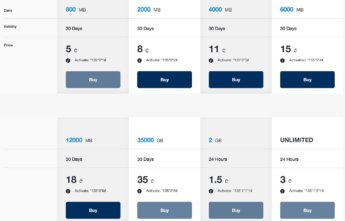 Important note about Beeline and Geocell (Silknet): bundles are renewed automatically unless switched off, provided there is enough balance.
Georgian SIM Card FAQ
Where to buy a SIM card in Georgia?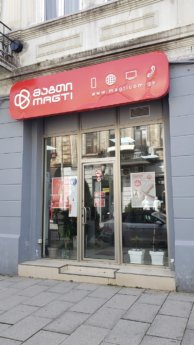 If you opt for a regular SIM – there's normally one or two offices of each carrier in almost every town, and, of course, a ton in the capital. If you are up for a tourist SIM – Tbilisi and Kutaisi airports are waiting for you. Instructions on activation are normally printed in English, so that shouldn't be a problem.
Documents needed and process
Now, if you are getting a regular SIM card at the office, with any carrier you might choose, the only required document will be the passport. After they scan it, you have to sign a contract (all in Georgian), and then are good to go. Shouldn't take more than 5 minutes.
Speaking of my experience with Magti, both in a small town (Akhaltskhe) and city (Batumi) I had no troubles communicating in English, and Russian definitely was the option most of the other customers were resorting to. They also had all the plans printed out in English, so understanding my options was clear as day.
The SIM comes available as mini, micro or nano cutouts, so no problem either way.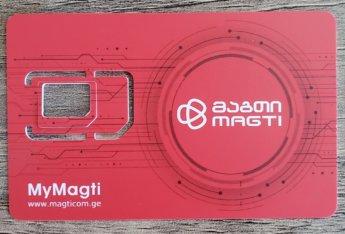 Activation
In 2019 an employee of the Magti branch helped me to activate the SIM card; in 2022 that did not seem to be necessary – I basically was able to use everything seconds after I popped it in.
These are the sort of messages you receive when you insert the SIM, and they are not made any more intelligible by being in Latin letters. However, the message is clear – it works (otherwise you would not receive anything), and for instance the topmost tells me I got the 5GB package which cost me ₾12. None of that is incorrect, so moving on.
What to do with the contract they give you and full-size plastic card
Doesn't seem to be of any use if you are not planning on staying long-term or becoming a resident, but I still usually keep my copy until having left the country. Also, it has your number printed out, good to have as a backup.
MyMagti app
As you are about to leave the store, you'll be told anywhere from two to ten times that you are better off downloading the app.
It is indeed very handy, with an as-simple-as-it-gets interface, easy-breezy sign up with SIM phone number (without country code) and password that you set yourself. Further on, it can be downloaded and updated regardless of the country, so if you are intent on returning to Georgia and holding on to your number, it can come in useful.
Available for both Android and iPhone.
Starting screen allows keeping track of internet, minutes and SMS.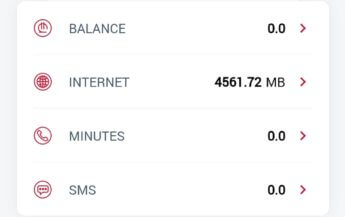 Alternatively, you can run USSD *111*1#.
The menu is pretty straightforward as you can top up the balance, set auto top-up, get bundles and do all kinds of other manipulations to your heart's desire.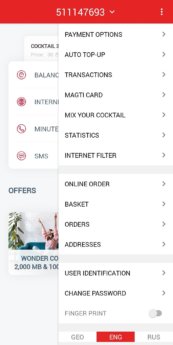 Language can be switched between Georgian, English and Russian at the bottom of the screen, and all of them are well translated and make sense.
There is a User Verification tab where you're offered to fill in your data and upload ID, and so on and so forth. That is said to give you more access to some mysterious options, but it is definitely not necessary for regular users from what I can see, as one is able to top up and use all other daily functions all the same.
Perhaps, again, it's relevant for residents and those planning to settle in the country.
Topping up
This is hands-down easiest done via the app with your bank card. But you can as well use cash and sometimes card at top-up kiosks, which are flocking by a dozen at every corner in Tbilisi/Kutaisi/Batumi, and still a decent handful can be found in smaller towns.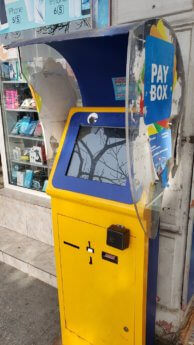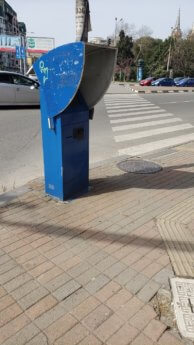 Those vary in color and design, but are not hard to locate and are working just fine.
You can also use them to fill transport card, pay for electricity and gas, and a ton more unrelated things.
Spam messages
Those start battering your messages starting day one and can be quite vexing. Unlike in many other countries, there is a way to get rid of them.
To disable SMS spam on Magti, dial *182# and enter 1 into the dialog box.
You should also dial *297# to turn off ads from a specific company called MS Group. In this case, you'll see a whole host of categories that need to be switched off one by one in the same manner.
For example, in this case I am picking category number 4 (Avtomobili):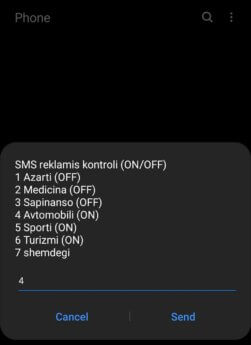 And turning it off: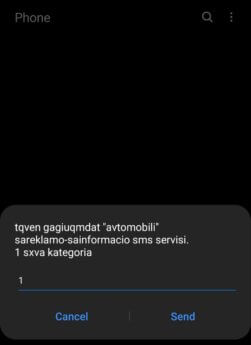 Takes 2 minutes, but then nothing comes through. Success!
SIM Card validity
Your Georgian SIM will be deactivated in 180 days if there is no balance top-up or paid service used. Seems to be no nefarious caveats to this, unlike in Turkey.
To add, Magti offers a service to keep your SIM alive for ₾1 for 180 days.
p.s. it used to be automatic till 2019, but not anymore.
Tethering
None of the carriers put any restrictions on sharing the internet, as long as it's within your quota, naturally.
Freedom of internet
The web is pretty free in Georgia, so there is no need of installing any VPN or other obfuscating service.
Still want a VPN?
If you want to have a VPN just in case or stumble upon a website that blocks traffic from Georgia, you can download a VPN while already in the country. Iris uses ExpressVPN and is happy with it. If you want to try ExpressVPN for 30 days for free, you can sign up via this link. It's a referral link, so if you sign up I might, might, receive €8 from ExpressVPN for pointing you in their direction. This 30-day free trial is of course not long enough to cover your entire stay in Georgia if your passport allows you to stay up to one year. Know that using a VPN might slow down your internet speed a little bit.
What about Abkhazia and South Ossetia (Tskhinvali region)?
Both are serviced by separate carriers. None of the SIM cards obtained in the rest of Georgia will work there.
One last note.
There seems to be a ₾1 charge each month to subsidize national emergency hotline 112. But I am not sure if it still exists, cause it hasn't been deducted from me (yet?).
PayPal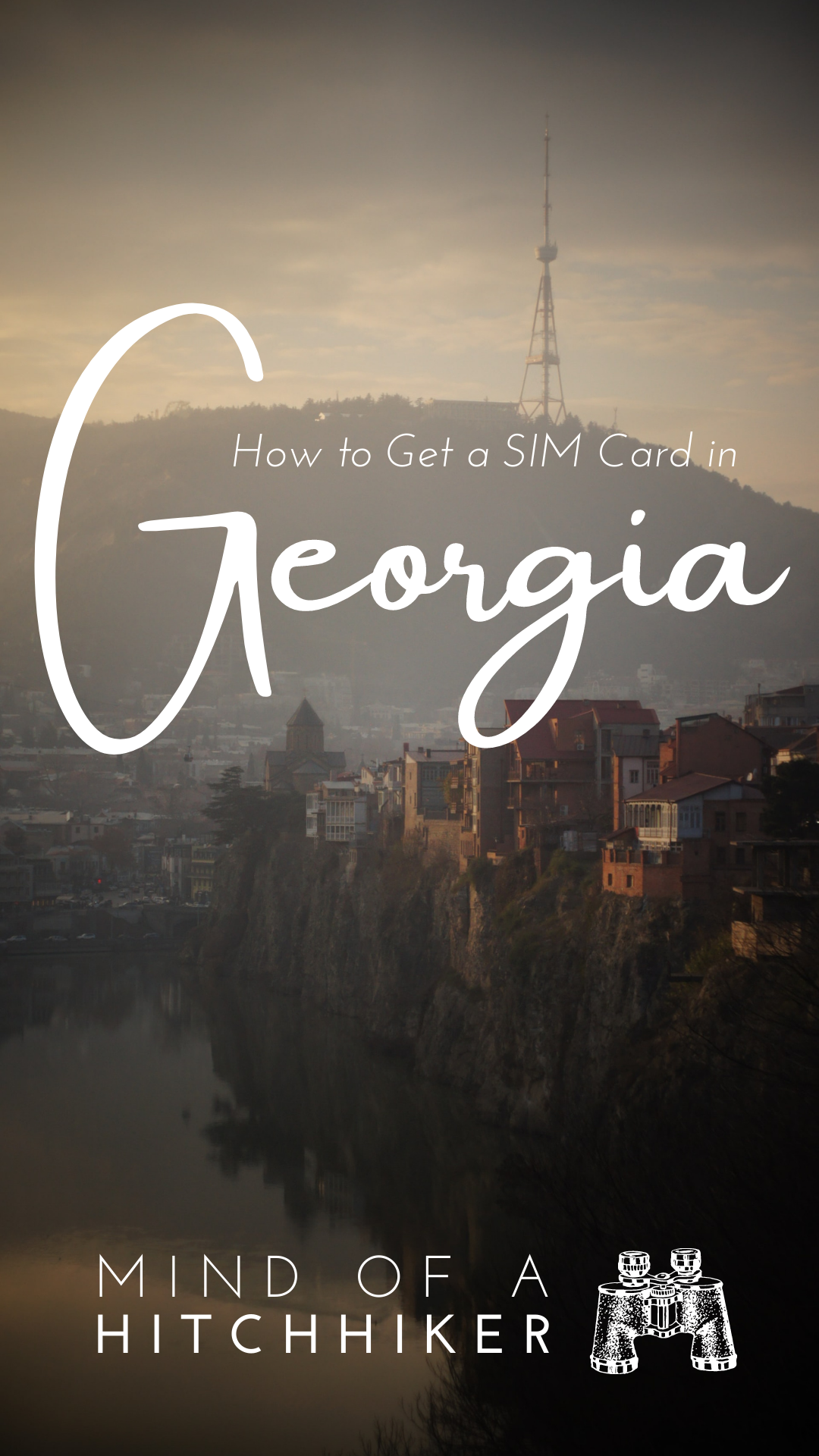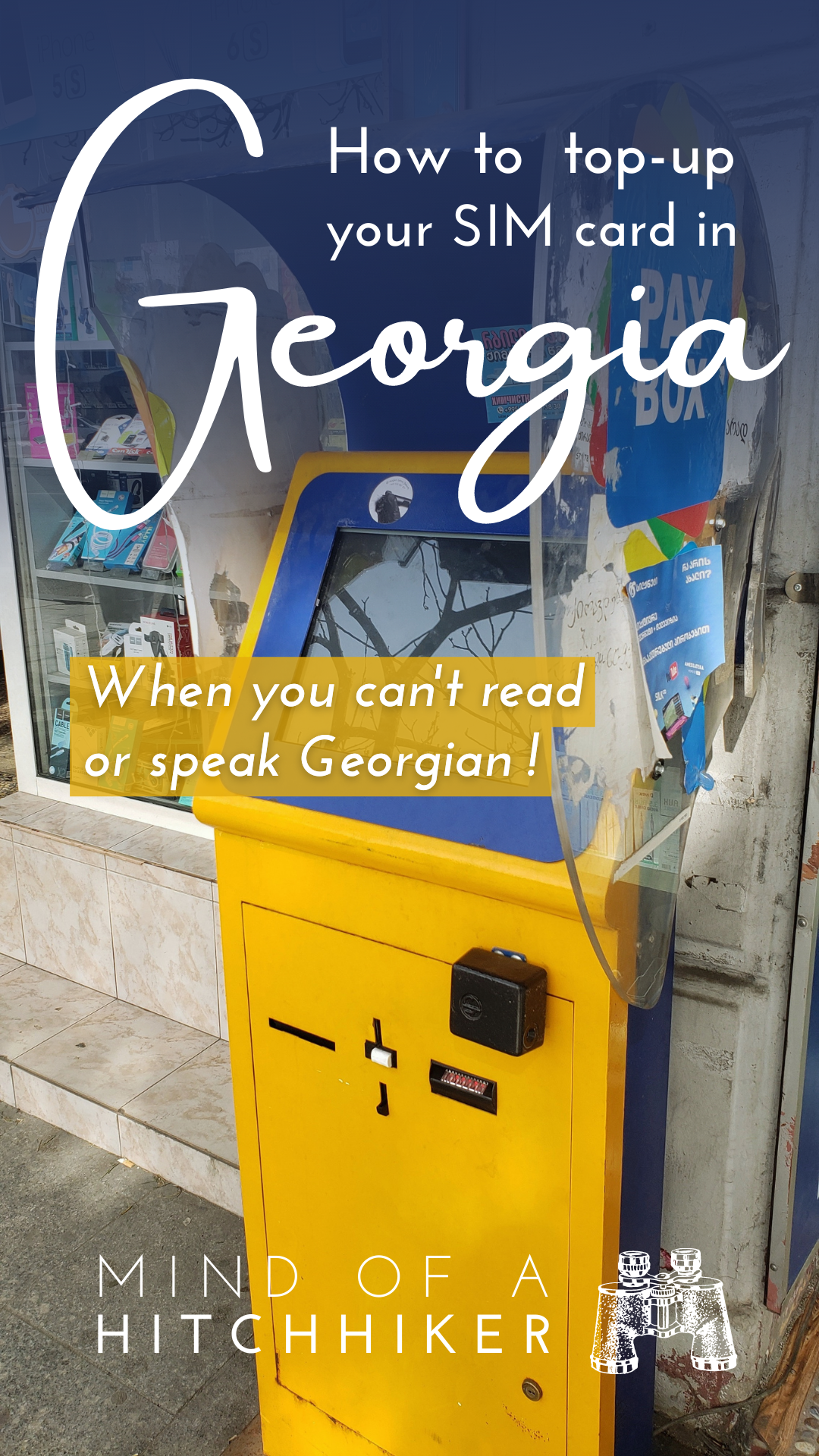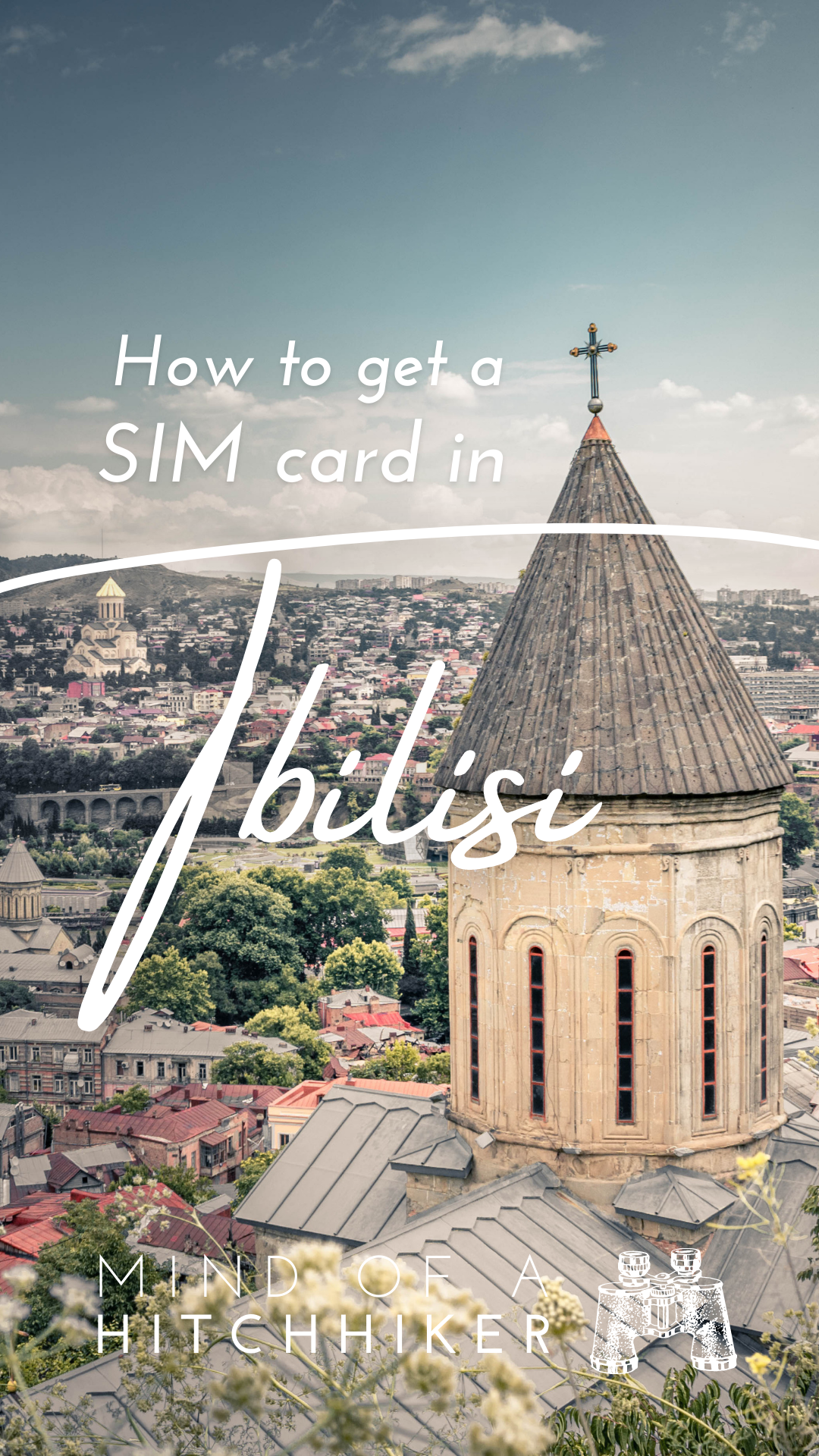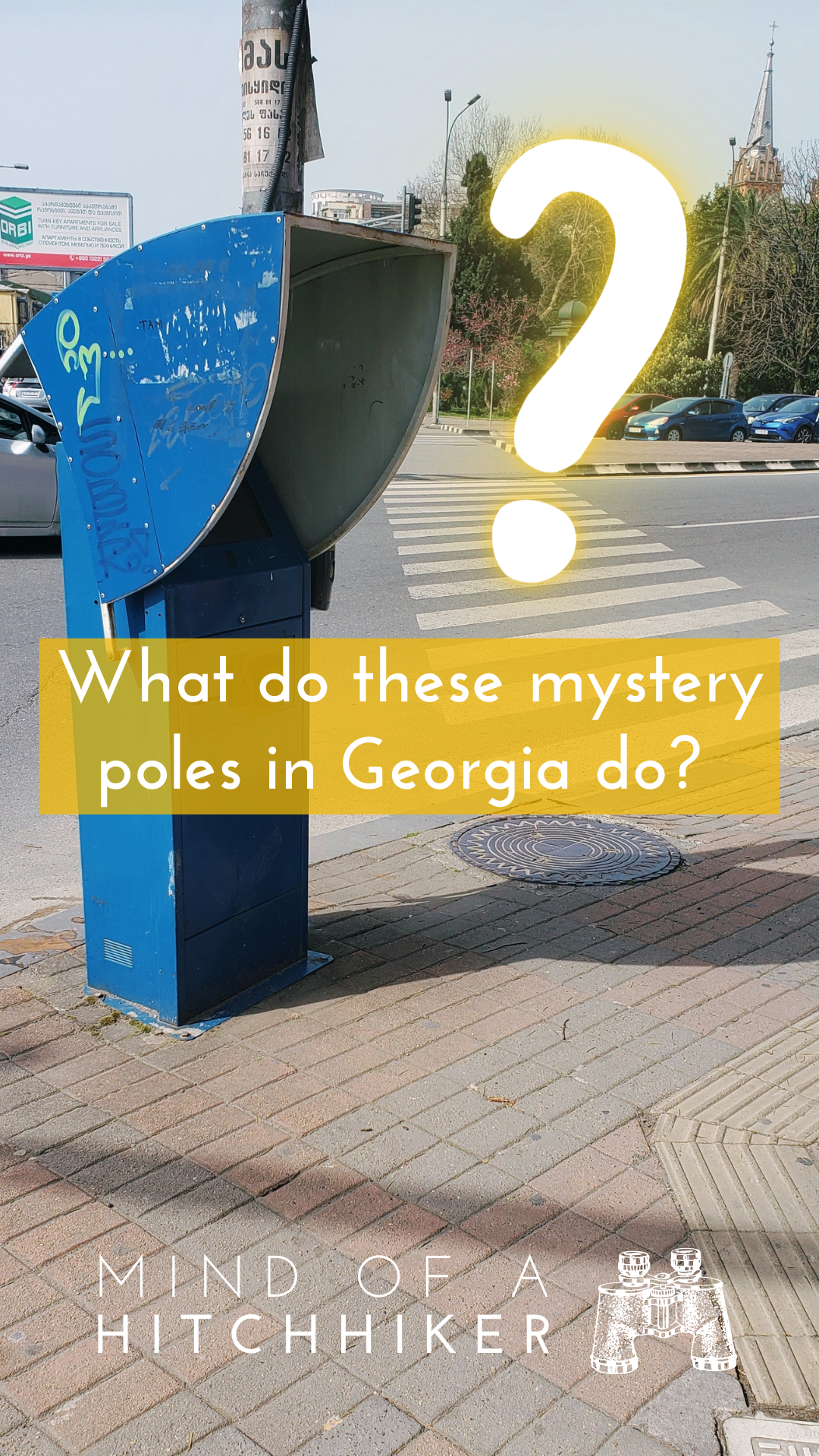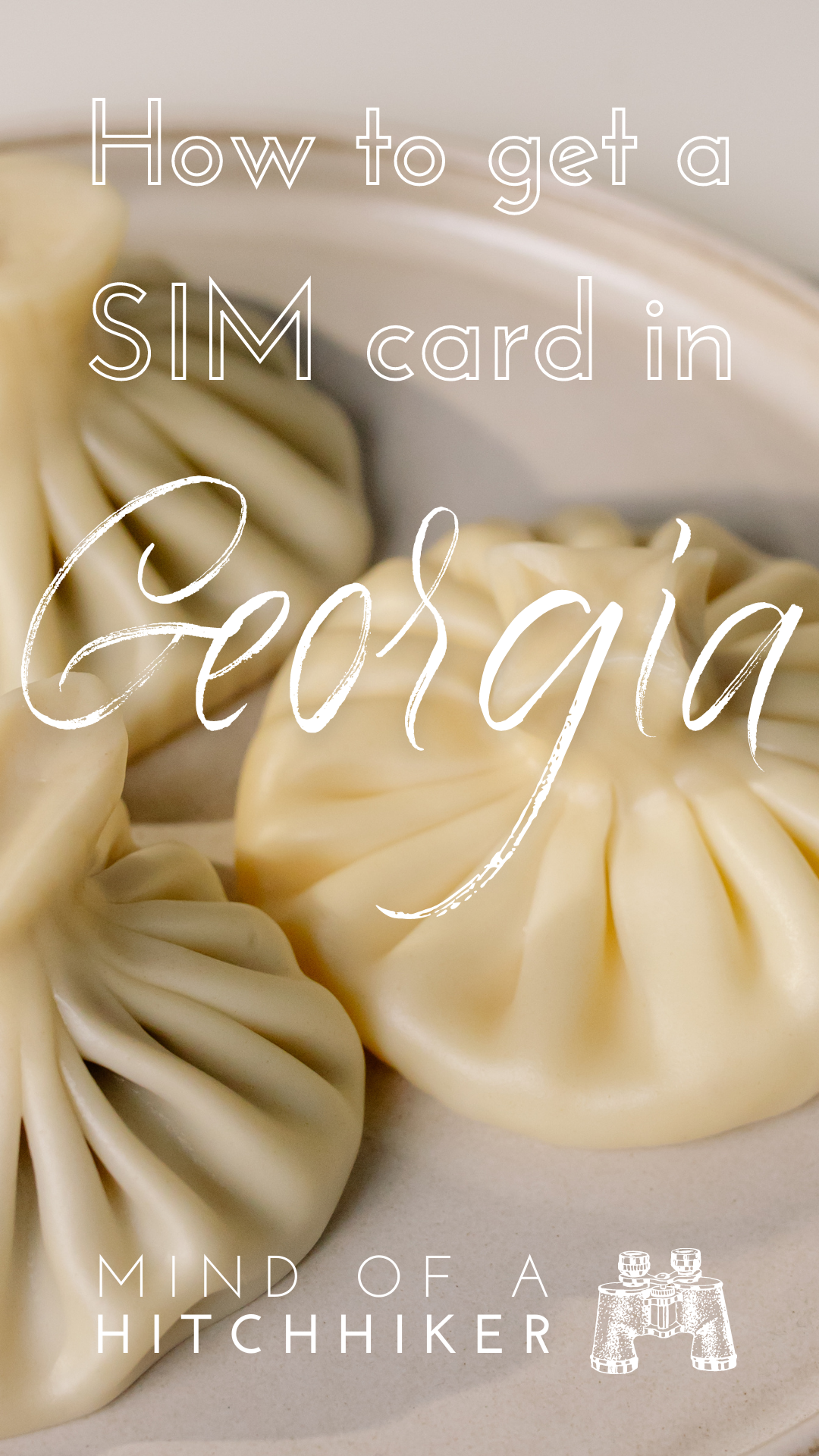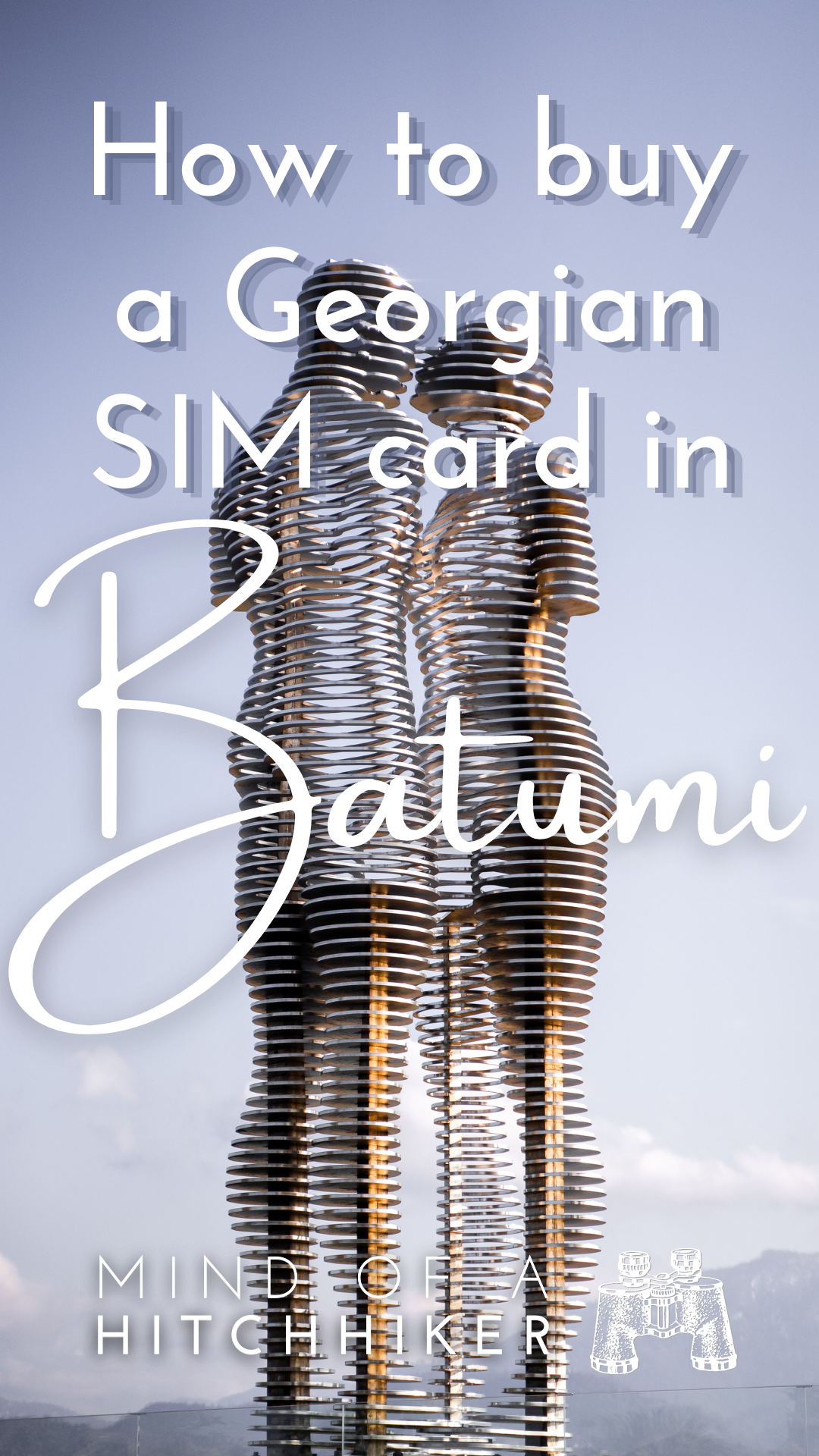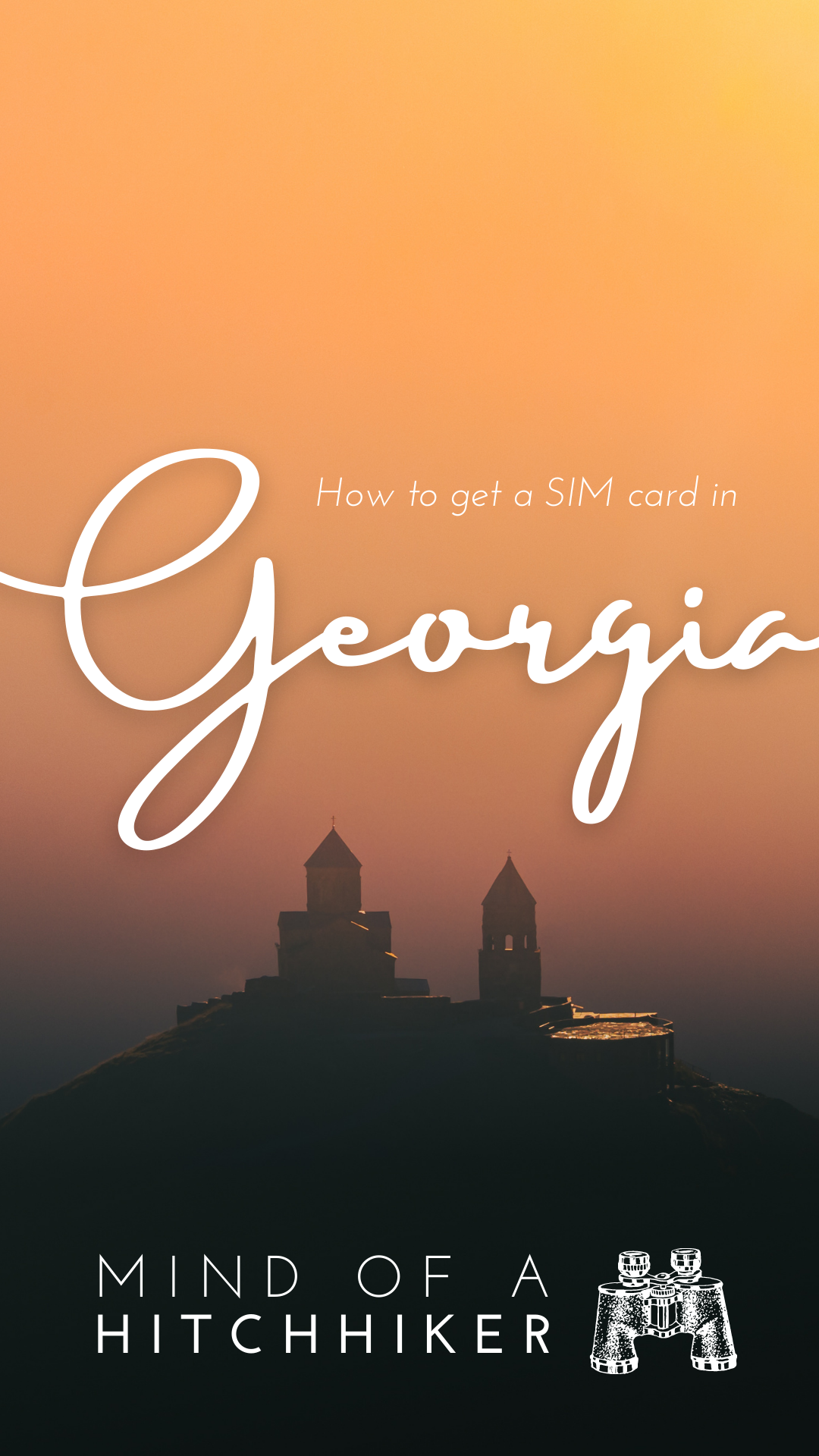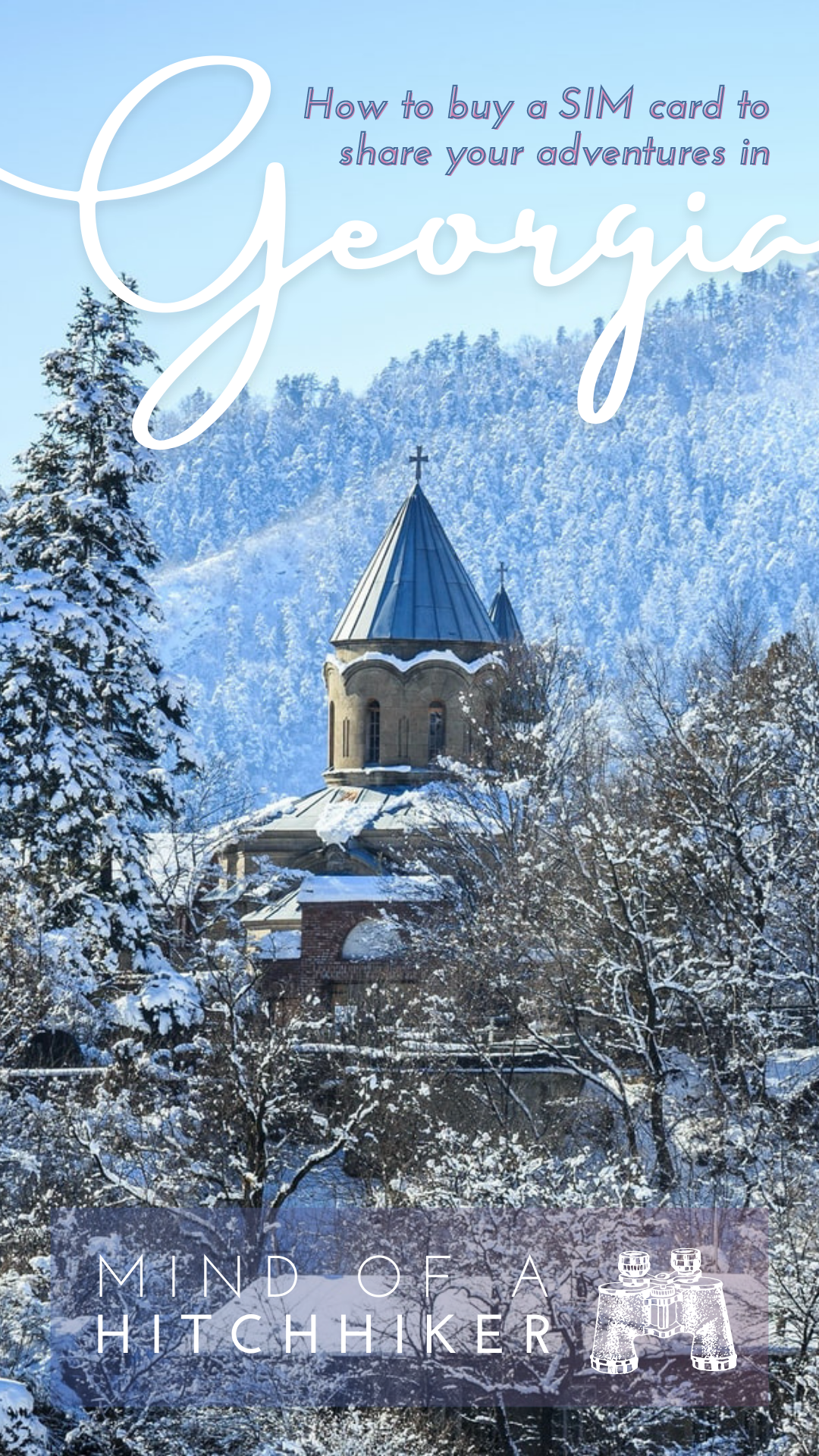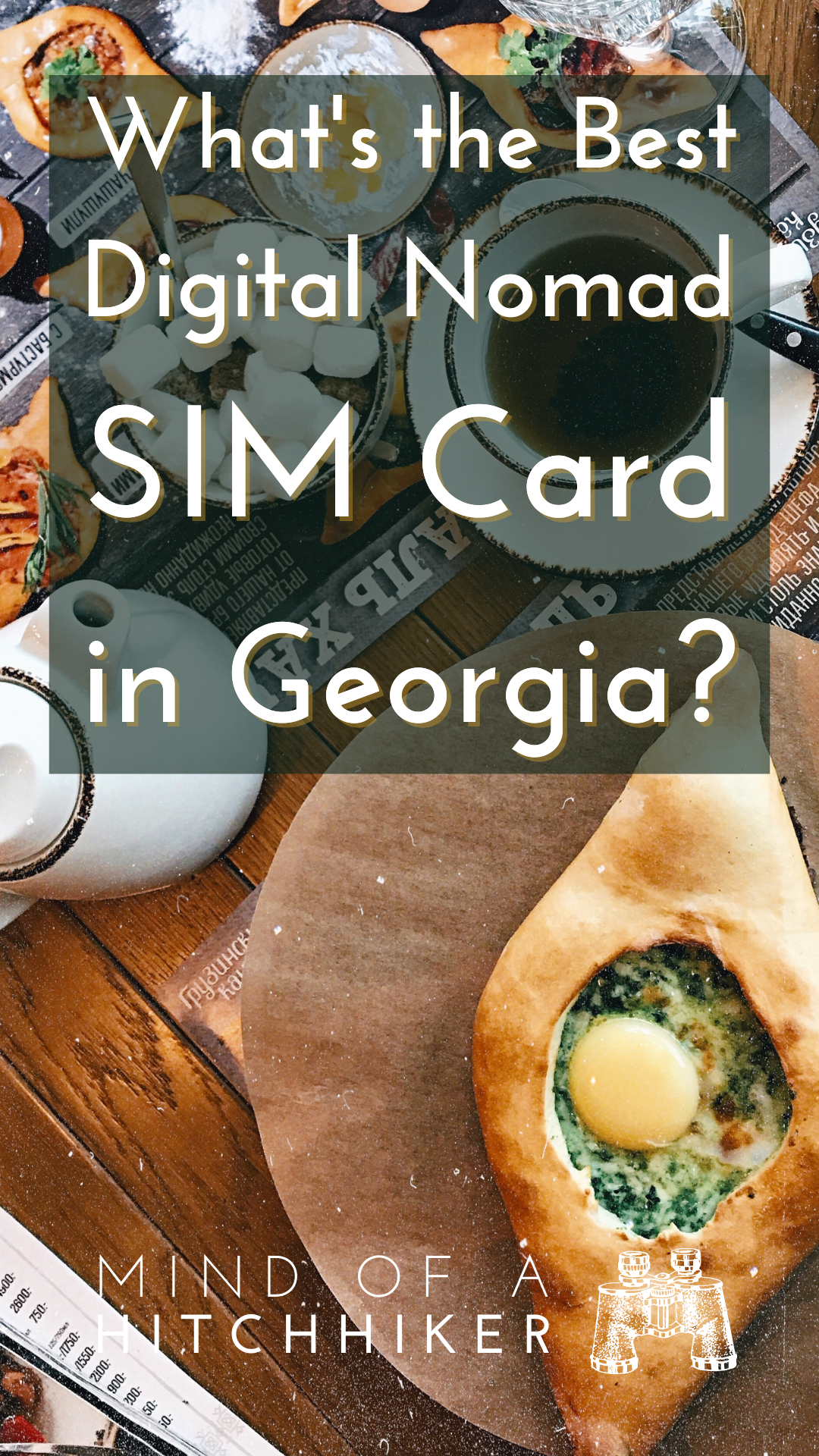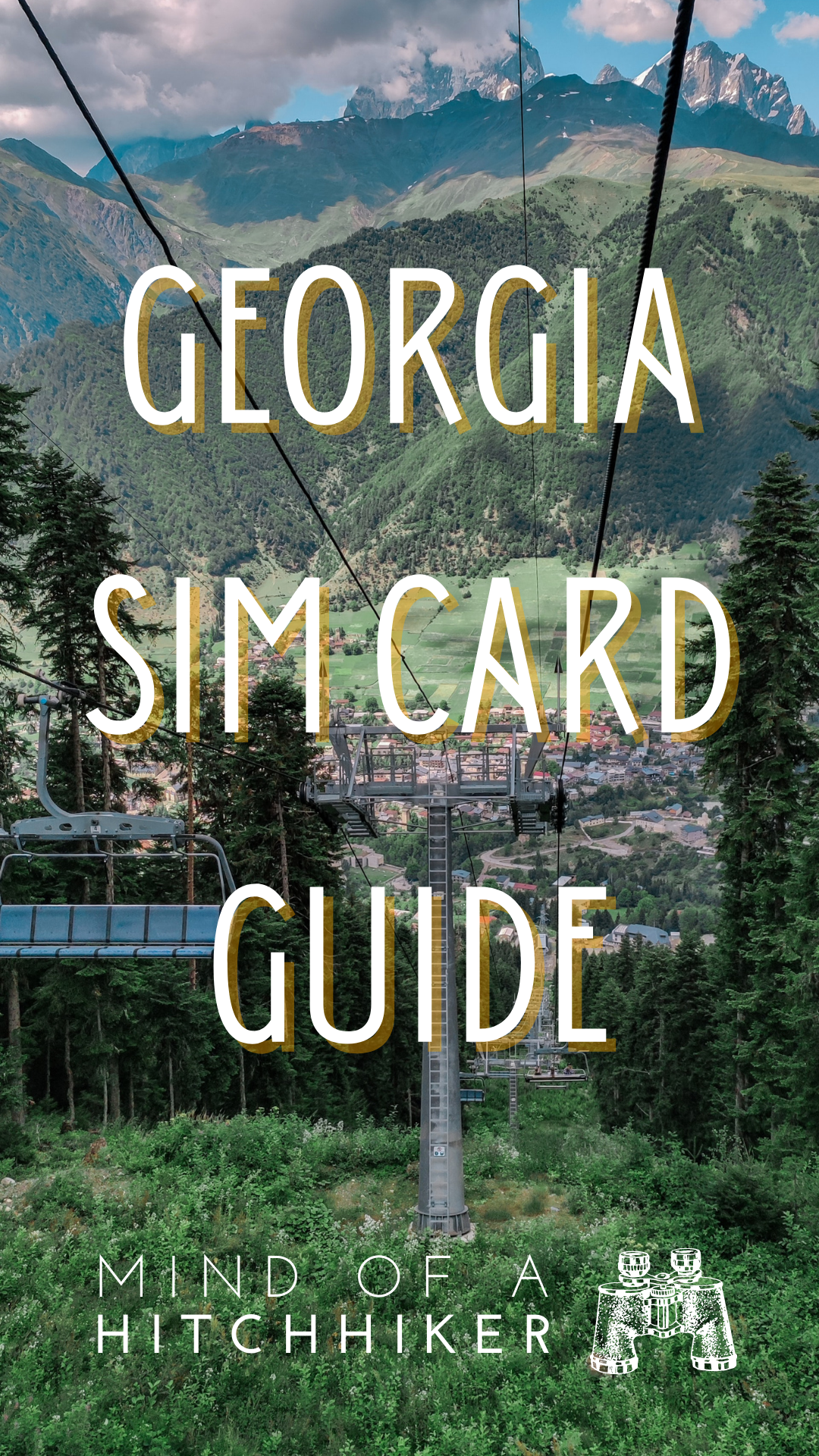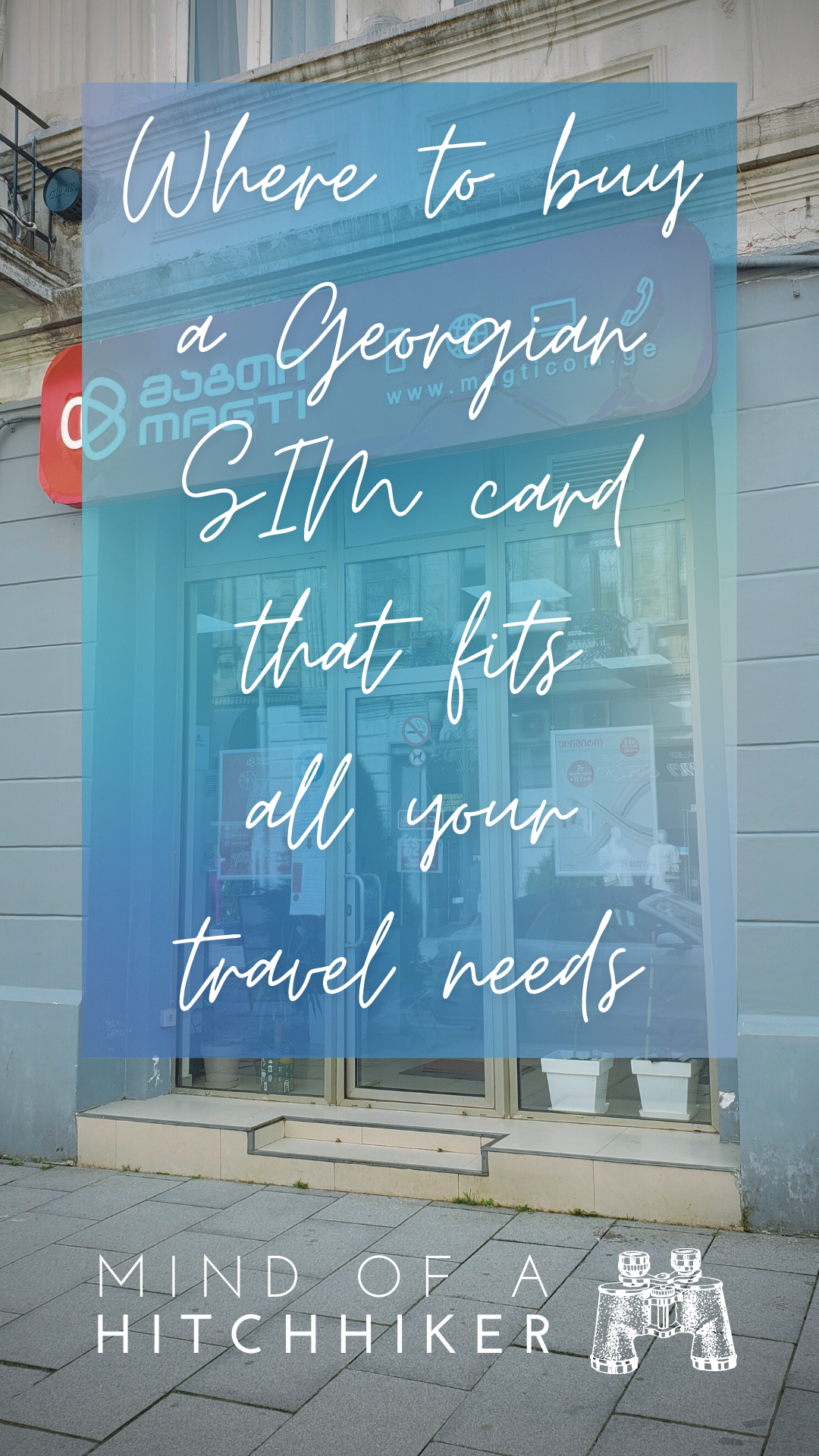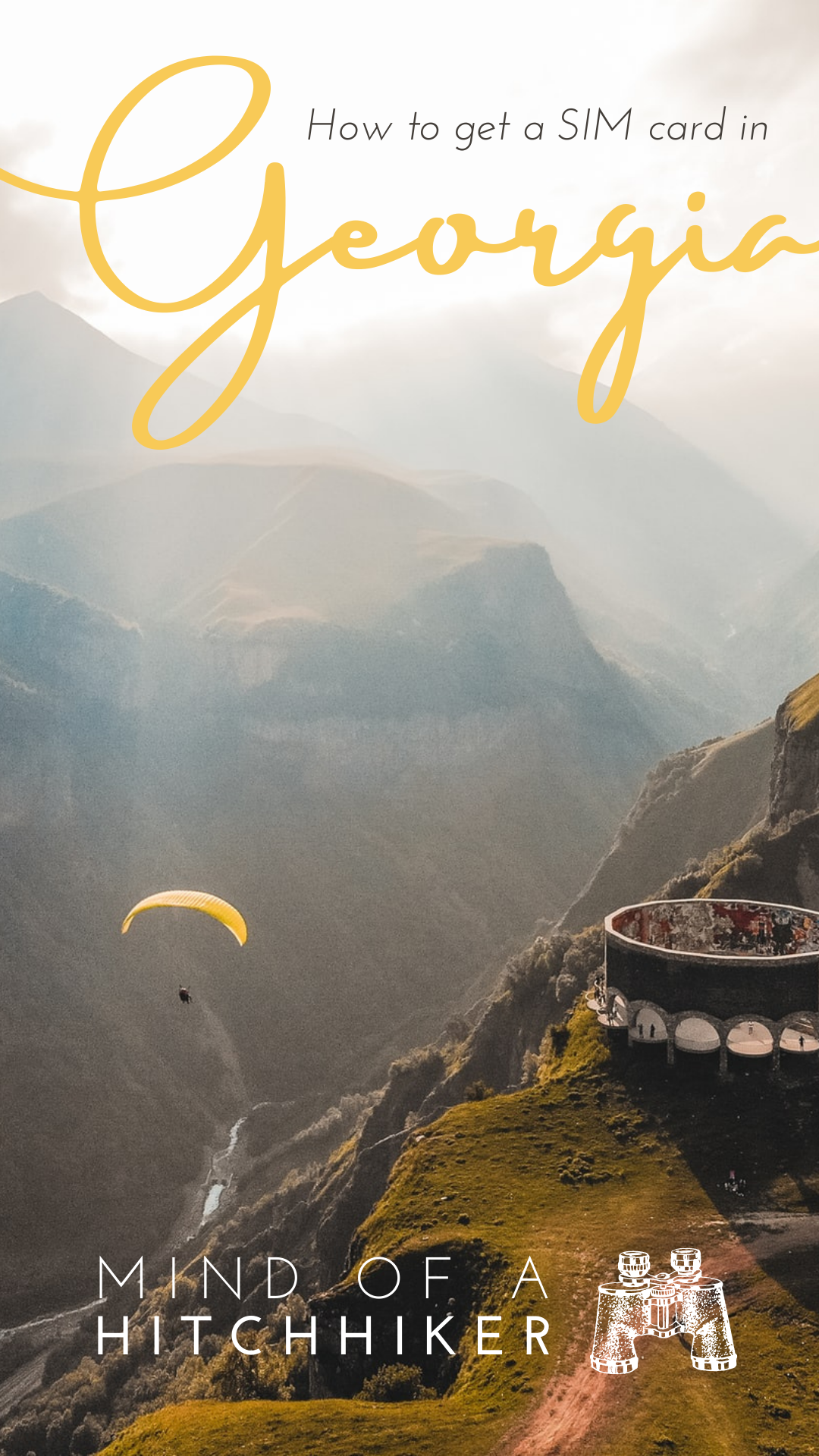 Photographers of some free images here are Yuri Bodrikhin, Darya Tryfanava, Jairph, and Gregory Atkats from Unsplash.com

These years I'm intermittently working and roaming the world, taking a closer look here and there. Particularly excited about sustainable development, (hitch)hiking, photography and languages.