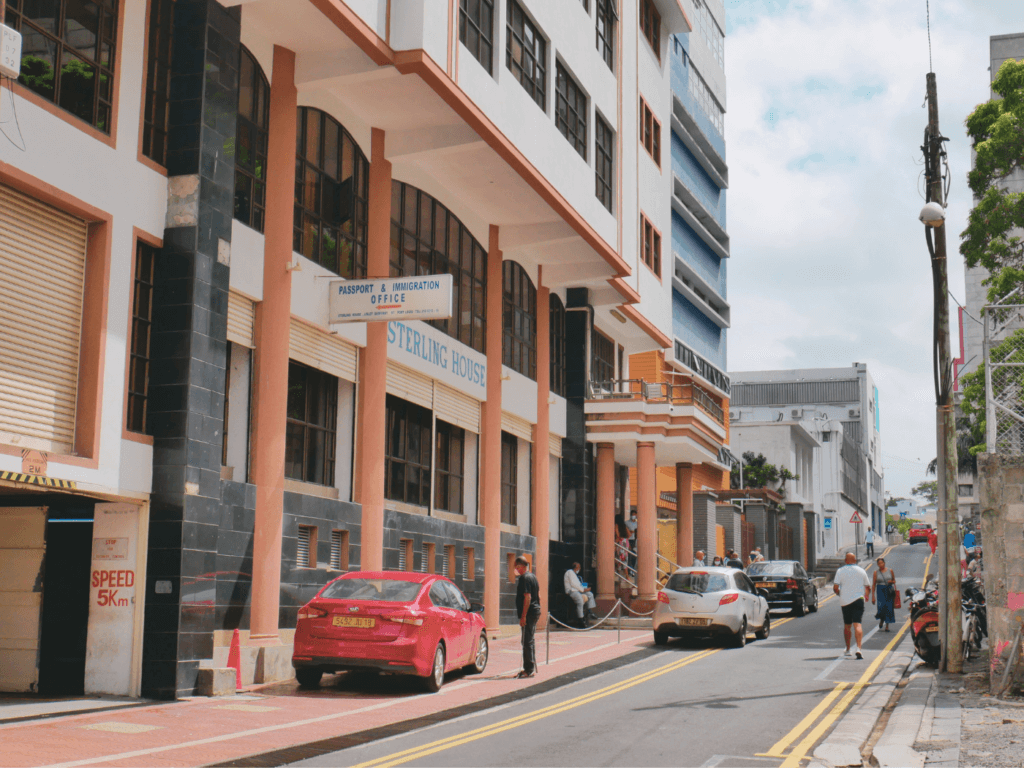 This article details how we (EU passport holders) obtained our 90-day tourist visa extension in Mauritius. This was in addition to our original 90 days for a total of 180 days. To skip over our experience and find out what documents you need + the address, click here. If you're looking for info on how to get the 1-year premium visa, read the dedicated article. This article also has a Russian 🇷🇺 translation: «Как продлить туристическую визу на Маврикии (90 дополнительных дней!)»
How to Get the First 90 Days in Mauritius?
Read this before you travel to Mauritius!
Failed Attempt! How to NOT Get a Tourist Visa Extension
Tourist Visa Extension SUCCESS!
Friday, 25th of February 2022
So, after making these mistakes the first time, we made sure we'd get the tourist visa extension the second time. Meanwhile, we had moved from Quatre Bornes to Flic en Flac, but we were still renting an apartment from the same (amazing) hosts. They had helped us with getting our COVID-19 booster vaccine in Mauritius and they were also willing to help us with the 90-day tourist visa extension and the 1-year premium visa (we tried to cover all bases).
For the tourist visa extension, they provided us with an electricity bill of the place we're renting and a copy of her Mauritian ID card. And the booking confirmation looked a lot more legit now, till the 31st of May 2022. Our flight to La Réunion would depart on the 30th of May, but the one-day discrepancy can be explained by paying for a late checkout since our flight would be in the evening.
On Friday, we took the bus from Flic en Flac to Port Louis and hopped out once our bus pulled up to a copy shop within walking distance of the immigration office. I was thoroughly depressed on the bus because of the war Russia started in Ukraine the day before on the 24th of February—that turned into a genocide the following day on Saturday the 26th. And I wasn't positive that the visa extension would work this time.
Knowing the drill, we went to the passport and immigration office, checked our names in the book, went up to the mezzanine, and waited in the small Friday queue. It was surprising that it wasn't so busy. I filled in the fresh application form we had just printed out at the copy shop. I barely finished in time before it was our turn.
To my happy surprise, a different guy manned the tourist visa extension desk today. We walked into the room and immediately we knew it would work this time even before saying Bonzur. Jonas had his separate stack of papers and I had mine. We handed them over with our passports and the man started leafing through them and typing away. We had copied the electricity bill and booking confirmation twice, in case we'd need to have one each, but the officer handed mine back over since we're clearly traveling together. Being overprepared is a Good Thing™.
I just sat there quietly while he went over our stacks of papers. Our onward flight to La Réunion was now booked for the 30th of May, 2022. Then the magic *stamp stamp* sound happened for Jonas, followed by some manual detailing. Same story for me. Then we quietly left the office headed back into Port Louis.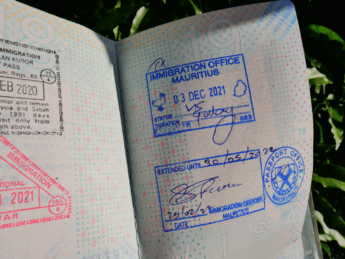 We received our tourist visa extension in Mauritius and now we can stay till the 30th of May. Great! We don't have to leave the southern hemisphere while we're watching the onset of World War III (feat. nukes) unfold on our screens!
One week later on the 3rd of March, 2022, we received our 1-year premium visas. It took them three weeks to process this request, but at least it can be done completely online and doesn't involve a trip to the PIO. Now we can even witness the end of the world from Mauritius.
TL;DR How to Get the Tourist Visa Extension in Mauritius
Address of the Port Louis Passport and Immigration Office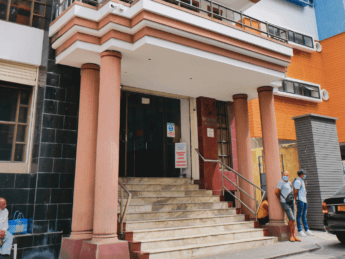 Opening times: Monday to Friday from 9:00 till 14:30. Saturday from 9:00 till 11:30. Closed on Sundays.
Here's the address of the Passport and Immigration Office in Port Louis. It's in a building called the Sterling House. Once you've signed in inside the building, you have to travel half a floor up to the mezzanine. There will be signs that say where you can do your visa extension. There's an elevator.
There was no method of making an appointment for our tourist visa extension in Mauritius for a specific date and time. We just showed up. They were about to implement a ticket system during our last visit, so prepare to draw a number. Extending your tourist visa in Mauritius is free of charge.
Important: the official will not help you unless your Mauritian tourist visa expires within 5 working days. Also, in 2022, it's best to not go on a Tuesday since that's when the unhelpful guy works there.
List of documents needed for tourist visa extension in Mauritius
Before you travel to the Passport and Immigration Office (PIO), make sure to visit a copy shop and print out these documents. There are a few copy shops within walking distance from the PIO (and one onsite), though I recommend doing this before going. Bring the following to
Passport
Pen (optionally: hard surface to write on)
Copy of passport ID page + page of your Mauritian entry stamp
This form printed out (put it on a USB stick and visit a copy shop—this is easy and cheap. There's also a copy shop inside the PIO, but I don't know their prices)
Proof of return/onward flight
Booking confirmation for the entire duration of your stay:

If it's a hotel, a printout from Booking.com/Airbnb should be good enough. It should mention the full dates and the address
If it's an apartment you rent from people, you'll need to provide a utility bill (e.g. electricity bill) and a copy of the ID card of the person you're renting from. It must mention the address. The officer might ask for their telephone number, so have that on hand as well

Proof of sufficient funds (i.e. bank statement). The minimum amount is not exactly clear, but for the premium visa it's €1300 per extra month of stay per person so we concluded that's also a good amount to show for the tourist visa extension. For example, our individual bank statements showed we had at least €3900 each. Online, the PIO does ask for a bank statement of the last three months, but in practice, it can be from yesterday. As long as it's recent.
Proof of vaccination against COVID-19. Though they never checked ours, any officer in a bad mood can decide to ruin your day if you don't carry it with you.
Can I extend my Mauritian tourist visa in Rodrigues?
No, you can't extend your tourist visa in Rodrigues. Generally speaking.
I asked Birgit from Insel Rodrigues about this, who has experience with helping people in this situation. Only under extenuating circumstances (e.g. broken sailing boat, severe illness, or cyclone), this would be possible in Port Mathurin. But you've been warned: do not rely on this. These kinds of higher-level bureaucracy are all accomplished in Mauritius and chances are they'll tell you to fly back to MRU and come back after a visit to Port Louis.
Can I get 180 days upon arrival at the airport in Mauritius in one go?
No, unfortunately, they will not give you more than 90 days upon arrival. One way or another, you must visit the Passport and Immigration Office in Port Louis to jump through some hoops.
If you want to immediately stay 180 days or longer, you can apply for the Mauritius Premium Visa. This one is valid for 365 days.
All of this sounds rather serious, can I just cancel my booking after getting the visa extension?
Yes, you can do that. Generally speaking, no one will come to your accommodation to check if you're really living there unless you've overstayed your visa. Whatever you do, please don't overstay your visa.
What are the consequences of overstaying my tourist visa in Mauritius?
From experience, I have no clue. Also, I do not want to fuck around and find out. Your best option is to just leave before your tourist visa expires.
What I did find from some Googlin' is that you risk deportation after a quick manhunt – the island is not that big – by the PIO. My guess is that they won't come to break down your door after your visa is five minutes past expiration, but who knows, maybe they're really bored and will immediately come to notify you've overstayed your welcome in Mauritius. There might be a travel ban upon entering Mauritius in the future and perhaps the PIO will put your name on a naughty list. If you love Mauritius enough to stay for nearly 180 days, I think you shouldn't risk a travel ban.
What if COVID-19 makes a comeback? Can I overstay without consequences?
In the case of a new COVID-19 wave, I recommend contacting the PIO to ask them if they intend to make an exception to overstaying tourist visas. They've done so in the past, but that's no guarantee they will do it again in the future.
Do you have another question you don't see answered in this article? Comment below and I'll get back to you!
Good info? Consider buying me a double espresso!
Bitcoin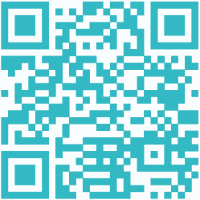 bc1q9a6w08a4gkx4gdvnh7w2vlkfzx4tlwfpfe6jm6
Open in wallet