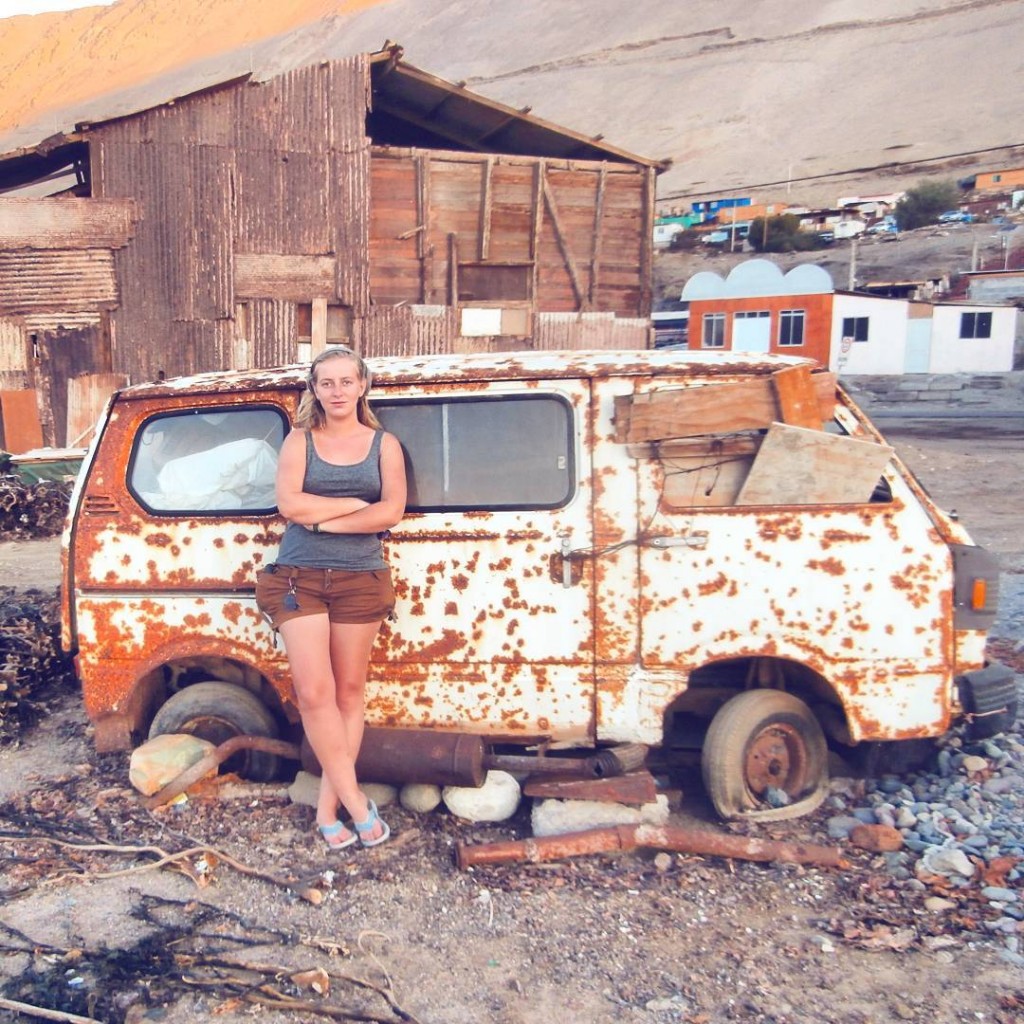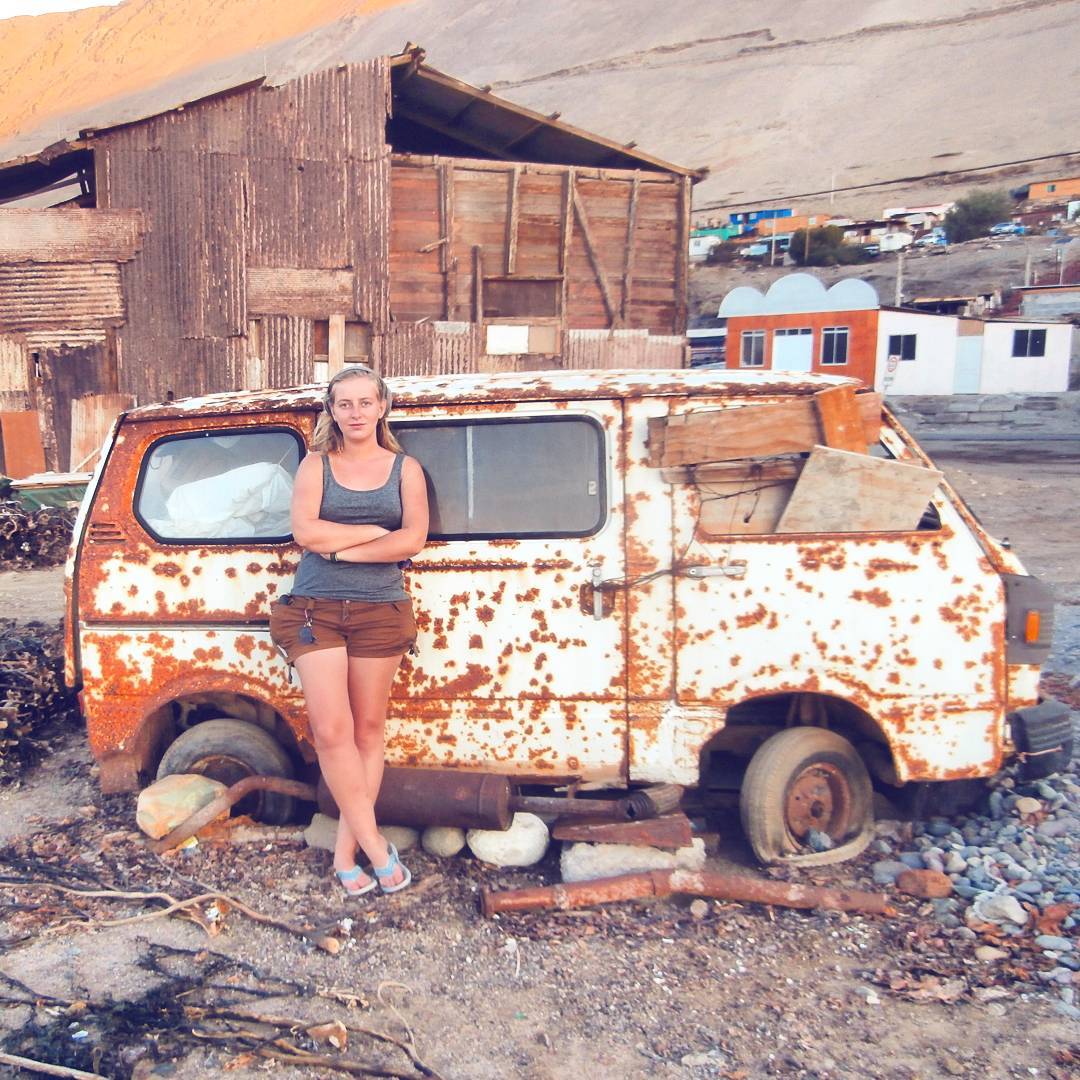 Northern Chile has provided me with a lot of fun things to do so far, but one of the most rewarding detours off the main road south has been visiting the hamlet of Pisagua and its abundant former glory. This used to be one of Chile's biggest ports back in the day, which one can't imagine anymore. A lot of buildings are made of wood, including the semi abandoned theatre, which now hosts a tiny library in one of the small rooms. Only a few shops provided my provisions of food and water and the total amount of restaurants and cafes I've spotted is four. All over town there's cool graffiti – occasionally the mildly depressing type – and abandoned buildings good for urban exploring and a night's squat. The "old Pisagua", North of the current one, has a few nice beaches. The boulevard in current Pisagua is completely renovated with concrete and rubbish bins galore, which looks kind of funny in contrast with the old building styles around. A hike towards the south brings you to a big cliff with walruses tanning (or whatever these creatures do with their time) on the rocks below and big birds of prey above.
And yes, Pisagua means "piss water" in case you were wondering. It's a reference to its former nitrate industry.
In the meanwhile I've moved on far from Pisagua. I spent quite some time in Iquique and recently arrived in Antofagasta. Both are big cities with faster internet than Pisagua could ever offer, but they're also really crowded with midday beach goers and evening joggers. I'm moving south a little faster now so I can be in Chile's capital city Santiago soon.
The book I'm writing about hitchhiking in Iran is taking shape more and more and I can't wait to give my e-mail subscribers an excerpt from one of its chapters as a test. It's a trip down memory lane, but of course a fun one!